From 5 mins is a complete PR disaster
​
http://www.washingtonsblog.com/2013...ttacks-on-u-s-soil-between-1970-and-2012.html
An FBI report shows that only a small percentage of terrorist attacks carried out on U.S. soil

between 1980 and 2005

were perpetrated by Muslims.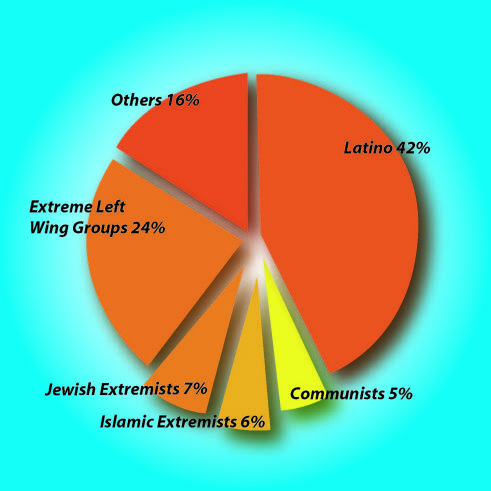 (The chart is misleading in several ways. For example, it labels "Extreme Left Wing Groups" and "Communists", but not "Extreme Right Wing Groups" or "Fascists". It should have either discarded all partisan labels, or included labels for both ends of the spectrum. In addition, "Latinos" is misleading, as Loonwatch is actually referring to Puerto Rican separatist groups, Cuban exile groups and the like. However, as shown below, many of the basic concepts are correct.)
​
http://blogs.scientificamerican.com/guest-blog/2013/04/29/boston-lockdown-fear-uncertainty-and-bias/
http://www.wsws.org/en/articles/2013/04/30/nati-a30.html
The action, carried out with the backing of the Obama administration and in conjunction with state and local authorities, was tantamount to the imposition of a state of siege on a major American city. There is no precedent for the mobilization of thousands of National Guard troops, riot police, SWAT teams, machine-gun mounted armored vehicles, military helicopters and attack dogs that was employed to close down Boston and a number of suburbs, with residents told to "shelter in place" while armed officers carried out warrentless house-to-house searches.
Last edited by a moderator: