[Admin: Thread split from https://www.metabunk.org/threads/debunked-the-sky-was-bluer.494/ ]
There is an interesting piece on colour perception on the BBC News site today:
Optical illusion: Dress colour debate goes global
There is a link to the article in WIRED magazine:
The Science of Why No One Agrees on the Color of This Dress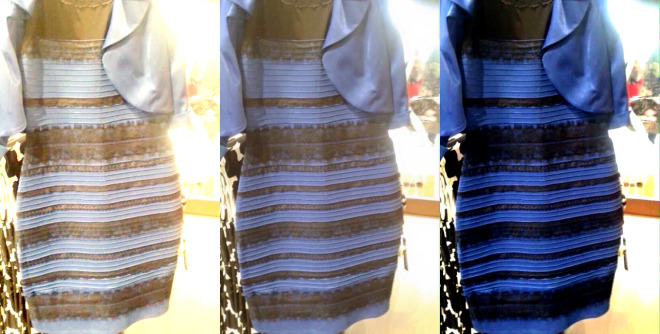 The original image is in the middle. At left, white-balanced as if the dress is white-gold. At right, white-balanced to blue-black.

Original image: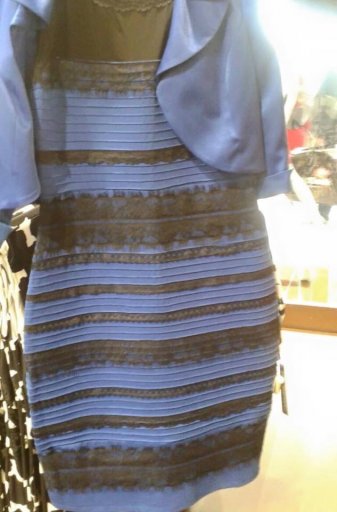 Last edited by a moderator: