Administrator
Staff member
Skeptics and debunkers often take a reactive role. When something crops up that's got some bunk in it then they take some time to explain what the problem is, pointing out where the believers are in error. The amount of effort put in by the skeptical community is proportional to the amount of exposure a topic gets. High profile topics like 9/11, homeopathy, and UFOs get a lot of attention from skeptics, but low profile topics like chemtrails and
FEMA coffins
get far less attention.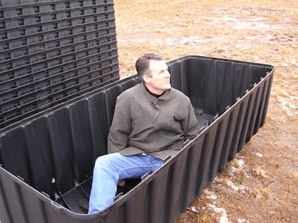 This is partly because the topics seem such obvious bunk. Chemtrails are just persistent contrails, and FEMA coffins are just stored grave liners. However the people who believe in these various theories seem to take them very seriously, and are going to quite considerable lengths to promote the theories.
Such topics are easy to dismiss when they exist outside of the mainstream, when nobody has heard of them. But if they make the leap out of obscurity, and suddenly acquire a mass of mainstream coverage, then they grab their claws into the minds of millions more people. And once those millions of people start to suspect a theory, it's very difficult to turn around.
Simply debunking for debunking's sake is fun. If the ideas get more widespread then there will be more people you can argue with, more people to debunk, one at a time. But I'm not here just for fun. I actually want to decrease the net amount of bunk in the world in some significant manner. I don't want to play whack-a-mole with a million ditto-heads. I want to stop the bunk before it starts. The best debunking stops the bunk from spreading by debunking it before it starts. We need to preemptively debunk.
I've run two single-issue debunking sites, just as part of my general debunking hobby. The first was on Morgellons Disease (a supposed new disease characterized by a laundry list of symptoms, and the belief in fibers emerging from the skin), and chemtrails (jet contrails supposedly being deliberately sprayed for some reason). Both of these have acted as preemptive debunks.
Morgellons Watch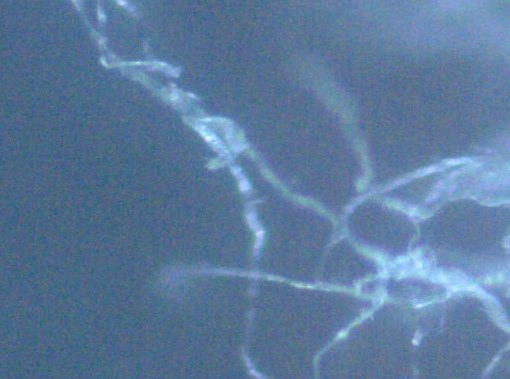 Morgellons was heavily promoted by a small group of believers at the Morgellons Research Foundation. One member was previously employed in TV, and he managed to get a large amount of media coverage in a small span of time. This led to a sudden explosion of coverage on Morgellons. There was very little to counter this, except for my web site,
MorgellonsWatch.com
. The media picked up on this and I got many offers for interviews, which I only accepted via email. But I was quoted in several places, and the site was mentioned. I think this helped the press from simply accepting the position put forward by the MRF.
Still, the MRF carried on, and the next step was to get the CDC to launch an investigation, which they did via a concentrated campaign of letter writing, faxing and calling Senator's offices. It's quite surprising how easy it is for a vocal minority to get a senator to do something, providing they persist long enough, and have some media coverage for respectability. Several senators, including Barbara Boxer and Hilary CLinton, wrote (via their office, who knows how much they were personally involved) to the CDC, asking them to look into the matter. The CDC launched an investigation in 2007.
This was an unprecedented step. Every single investigation the CDC had undertaken in the past had been on the basis of doctors reporting to the CDC, and the CDC noticing some unusual flare up in signs and symptoms. In this case all there was was a letter writing campaign to a few senators, and a media campaign that made it all the way to the top of the food chain. There was no scientific justification for the study.
But they announced it anyway, which got more media coverage, and more traffic for my site, and more interview requests. Of course now Morgellons had credibility, as the CDC was investigating. The CDC was particularly slow, and have still not reported back, and meanwhile the MRF has faded into obscurity, with no communication from them since July 2009.
The debunking had been done, explanations had been given for all the evidence presented by the believers. The evidence was clearly and truthfully laid out so anyone who did enough reading would be able to discern what the situation was. If it were not for their one bold move of pressuring some senators into pressuring the CDC, then Morgellons would register much much lower on the scale of popular theories.
Contrail Science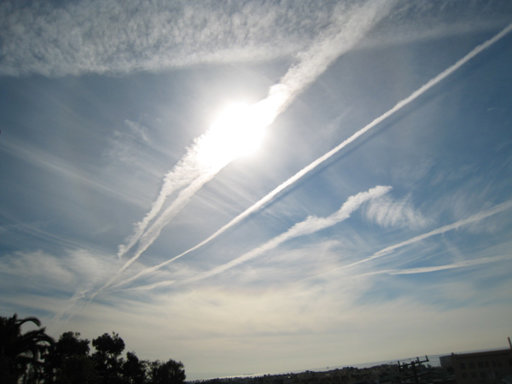 The next site I set up was
Contrail Science
, about a topic (chemtrails) which had a considerable overlap with Morgellons. In fact it started as a similar health scare, with the trails apparently being some noxious mixture of chemical that you needed to buy specific sets of vitamins (conveniently also sold by the chief promoter of the theory). Both theories pray upon hypochondria. Many people even think that Morgellons is spread (or caused or amplified) by chemtrails.
Chemtrails also got some media coverage, although with no one body promoting the theory, the coverage was sporadic, and mixed in message. I was late to the party, and most of the media coverage already existed by the time I put up my blog. I was left with debunking it well after the fact. I did this with some success, and now contrail science it routinely brought up to rebut chemtrail arguments in online discussions. I have thousands of incoming links, mostly from discussion board, and many of them from conspiracy-oriented boards. Some of the top linked boards are AboveTopSecret.com, DavidIcke.com and GodLikeProductions.com - sites which you perhaps expect to have more believers, but here they are using my site to debunk contrails.
Being the go-to site is pre-emptive debunking, to a degree. I write an article once to explain that contrails actually have always persisted and spread, then that article gets re-used by tens or hundreds of other people, vastly magnifying my original effort. Had I just used all that effort in laying out the evidence in a variety of posts on some forum, then the effort would have been diluted, and lost.
Where the power of preemptive debunking really takes off exponentially is when you manage to debunk a story before the media gets a hold of it. This is kind of hard to measure, as it's unlikely that you would know if someone researched a subject for an article or tv piece, and decided to present it in a different way because of something you wrote. However I have seen this happen several times with Morgellons, most specifically when Nature magazine (a highly regarded scientific journal) used a photo composition of mine to show the similarities between Morgellons (in one particular patient) and Neurotic Excoriations.
Mystery Missile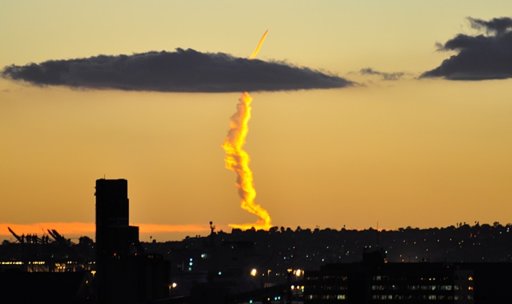 But the most striking example was when the story was debunked right on the cusp, as the wave of media attention was in full flow, blasting out the message that a mystery missile had been fired off the coast of Los Angeles, and nobody knew what it was. The nation was gripped by fear, or at least puzzlement and uncertainty.
The story broke locally, and then quickly nationally, after sunset on November 8th 2010, when a local CBS affiliate in Los Angeles shot some footage of a Jet Contrail arcing over the horizon towards Long Beach. They mistook it for a missile launch, showed it to an old retired defense secretary who agreed, and then went with that story.
I'd effectively debunked it before it had started. There was a similar contrail from the previous year that also looked like a missile. I'd already written an article on it, so I just updated it with the new information, bumped it to the front page of my web site, and posted two or three links in comments to a couple of the news stories.
The next day I was on CBS Evening news, CNN, KPCC, and the Discovery Channel, explaining what happened. ContrailScience.com had half a million unique visitors in three days.
The bunk should have stopped there. It didn't, it kept going. In a quite astonishing display of the media's disregard of actual facts, and insistence on pushing a message, we got people continuing to insist it was a missile. Glen Beck said as much to Sarah Palin, and she did not disagree.
The initial article should really have been enough, but the missile was a strong optical illusion, and people had a hard time wrapping their heads around it - they continued to think that it was going straight up when it was going horizontal. Eventually, with the help of others, I got together a 3D simulation in Google Earth that show unequivocally that the images matched the path of flight UPS902 exactly, in a way that was impossible to refute. There are still some "true believers" who refuse to accept anything other than the evidence of their own eyes interpreted by Glenn Beck, but from the mainstream perspective, it's essentially debunked.
Chemtrails Approaches the Arizona Senate
The Mystery Missile story wasn't even about chemtrails though. Contrailscience covers all kinds of misconceptions about contrails, and the mystery missile was just one small part of it. The real meat of the site is in debunking the chemtrail theory, which never really got the kind of concentrated coverage that Morgellons did. Until, perhaps, now.
http://www.wmicentral.com/news/latest_news/article_dfb9deac-0edb-11e0-b19d-001cc4c03286.html
Legislators confronted with chemtrail concerns

PHOENIX - She might be retired from political life, but former state senator Karen Johnson is not retired from being an activist. After serving in the House of Representatives for eight years and the senate for four, Johnson retired in 2008 to her home in Linden where she now has time to garden and become more active in issues that concern her.

One of these issues took her on a recent trip back to the state capital to try to bring the subject of chemtrails and geoengineering to her former colleagues, including Governor Jan Brewer and Senator Sylvia Allen who is from Snowflake
...
Though it was moving day and most legislators were not in their offices, the group met with Senator Allen for a few moments in her office. Senator Allen stated that she has been getting calls from her constituents on the issue and is interested in taking a look at the packet.
Other members of Johnson's group included friends Dinah Lundell and Doug and Judy Staab. A reporter from the Capitol Times newspaper was also there to do a short interview with Johnson.
Johnson managed to find a few other officials including Kevin Kinsall who works for Brewer in Environmental Quality. He took the packet and said he would review it and get back to Johnson.
Senator Cecil Ash from District 18 also promised to look into the issue. He is Chairman of the Health and Human Services committee.
Governor Brewer was not in her office, but staff members were handed the packets and asked to pass them on to their legislators. Johnson hopes that enough of them will become interested in the information to start a public dialogue on the issue. She also would like to see Arizona declare the state a "no-fly zone" for chemtrail spraying.
"The data found from the producers shows that one of the chemicals being sprayed is aluminum oxide which is toxic to all life," said an angry Johnson. "Alzheimer's has increased rapidly since they started spraying in the late 1990s."
This kind of thing is not new to former State Senator Johnson, she's previously been quite active in the 9/11 truther movement, giving speeches and statements that parroted versions of the truther theories, not particularly well.
http://www.karenforus.com/media/op-ed_20080503.htm
Think back to that day: Those towers didn't just fall down. If they had, we would have had huge chunks of concrete breaking apart and falling into a massive pile of rubble. The buildings likely would have toppled erratically sideways and left a much larger pile of debris. But that's not what we witnessed. The towers didn't collapse - they disintegrated. We watched them explode into dust, not knowing exactly what we were seeing. Very little intact concrete was found in the rubble. The sheer energy required to pulverize that much concrete into dust can only come from an explosive process. Reputable scientists, engineers, architects and firemen with no political angle dispute the 9/11 Commission report and say that the evidence indicates the Twin Towers and Building 7 came down due to controlled-demolition explosions. Tests corroborate the presence of thermite, an explosive used in building demolitions, at the site of the Twin Towers and Building 7. Thermite also explains the pools of molten steel in the basement, which no one has been able to otherwise explain and which the National Institute of Standards and Technology simply denies.
The 9/11 conspiracy theory has been very robustly debunked, and very few people outside of the hardcore true-believers want to go there anymore, leaving it to entertainers like Jesse Ventura to roll out the theory again and again to have it knocked down just like before.
So Johnson is stepping into new territory. She's bought into the "chemtrail" theory, and is attempting to promote it. It does not seem particularly likely she will succeed, given her previous extreme positions. But the American media seems primed for stories like this. Segments of the media like Fox News thrive primarily on promoting fear as a form of entertainment. Such a story, if it can be given sufficient credibility, is something they would love to push. Remember Fox News was pushing the Mystery Missile theory for days (or weeks for Beck) after more traditional outlets had simply said what it obviously was, and moved on.
So the risk here is that something happens to allow the story to gather weight, and get some critical momentum going that allows it to break through into the mainstream. Something like a documentary film being released, with tests showing the chemtrails are real, and a former state senator convincing the governor to look into it.
That's why you've got to preemptively debunk (prebunk?) these things either way ahead of time for the slower moving theories, or as quickly as possible for the sudden sneak attack theories. That's why I tried to debunk "What in the World are they Spraying" as soon, and as comprehensively, as possible. I watched the film, checked the facts, explained them all, and put this in an easily understandable web page (which could probably be a better, and probably misses a few points).
So now, when a journalist want to see if they should cover this story, they will hopefully find my site, and hopefully understand that really there's no science in the film. The tests don't actually show anything. The connections are specious. There's no real story, other than another conspiracy theory.
A debunk in time saves nine, or maybe a million. Preemptive debunking is the most effective form of debunking possible, inoculating and and shielding the vulnerable en mass, rather than having to treat them one at a time after they are fully infected by bunk.