Created in 2002, this spectacular "blue marble" image was the most detailed true-color image of the entire Earth to date. Using a collection of satellite-based observations, scientists and visualizers stitched together months of observations of the land surface, oceans, sea ice, and clouds into a seamless, true-color mosaic of every square kilometer (.386 square mile) of our planet.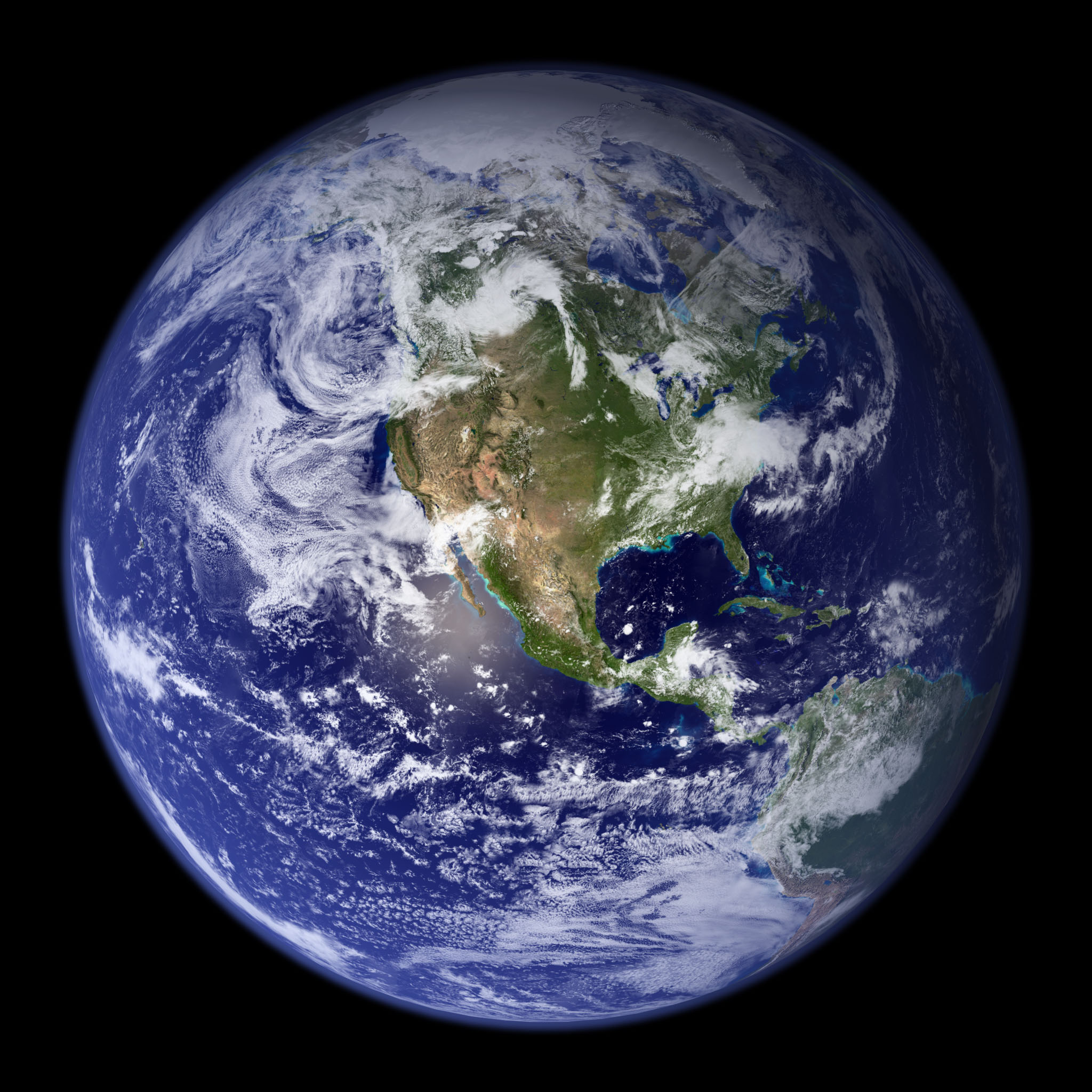 http://visibleearth.nasa.gov/view.php?id=57723
The Blue Marble is the original iPhone's default screen, which have been seen by millions of iPhone owners and by everyone who has read about the iPhone since 2007. I still have it on my iPhone, whereas a larger version of this image regularly pops up on my laptop screensaver.
But what puzzles me in this particular image of Western hemisphere is the origins of a straight white line that goes diagonally from the Southern tip of Greenland across the Labrador Peninsula to the Southern shores of Hudson Bay. This line coincides with a major air traffic route between Europe and the USA West Coast, but, given the scale, it appears to be too wide for a contrail. So, what is it: a composite of many parallel contrails that happened to occur in that area on the day of filming, or an artefact of stitching of many small images? Or is it something else?
Last edited: