Administrator
Staff member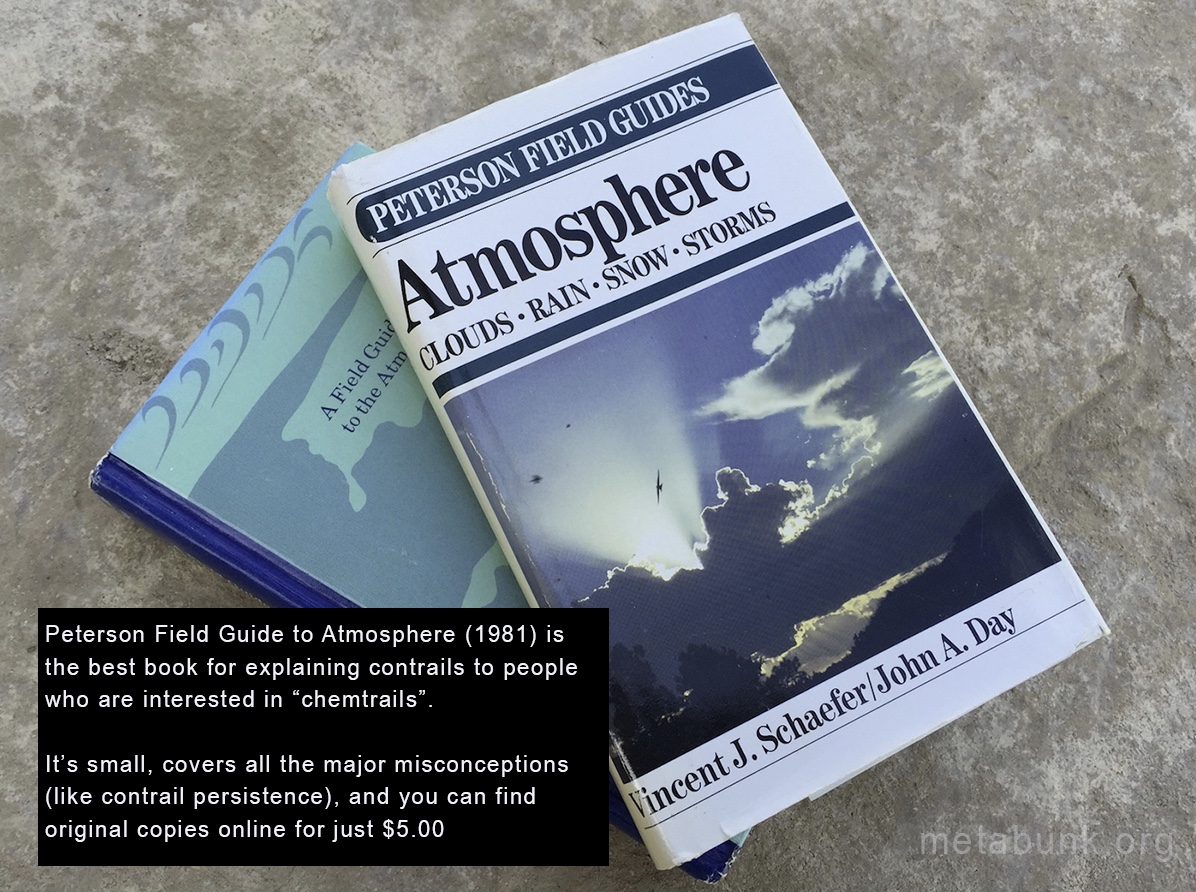 People who believe in the "chemtrail" frequently have several misconceptions about contrails (the trails of clouds sometimes left behind airplanes). The most common misconception is that contrails always quickly dissipate, and can't persist and spread. But there are several other misconceptions - like how contrails with gaps should be impossible, or that other phenomena like colored contrails, or contrails happening ahead of weather changes, or circular contrails, are suspicious.
The best tool I've found for explaining contrails to people has been old books on clouds. I've got
a large collection of these myself
, but if I were to pick one for someone to show to a friend or relative, then I'd pick the 1981 book
Peterson Field Guide to Atmosphere.

The reasons I'd pick this are partly that it's small and original 1981 copies readily available for $5 on Amazon.com. But the main reason is that the short section on contrails very quickly explains the main misconceptions that people have contrails. The key point is on page 137, and if you want to focus really quickly on the main misconception, just show them this: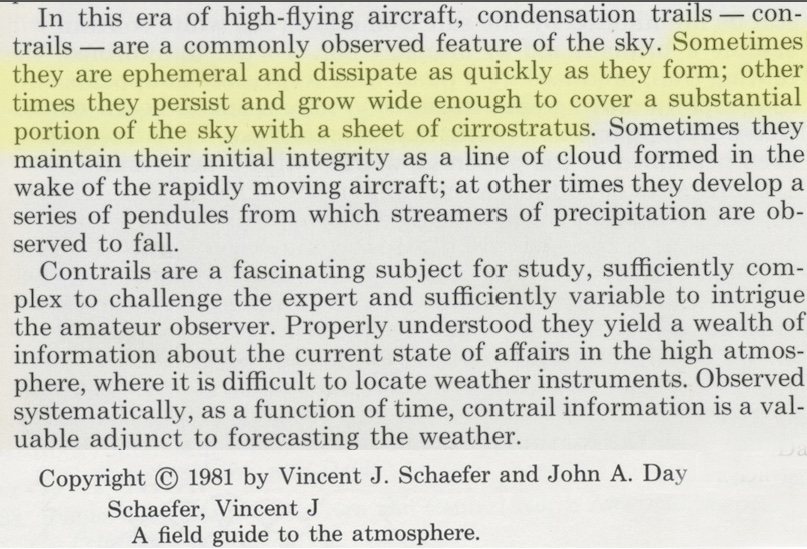 Here I'm going to reproduce the rest of the contrail section in full, and highlight the key points. This is from page 137 to 139
And while other books have a better selection of photos, those in the Fields Guide are also very useful illustrations of some of the "chemtrail" misconceptions about contrails.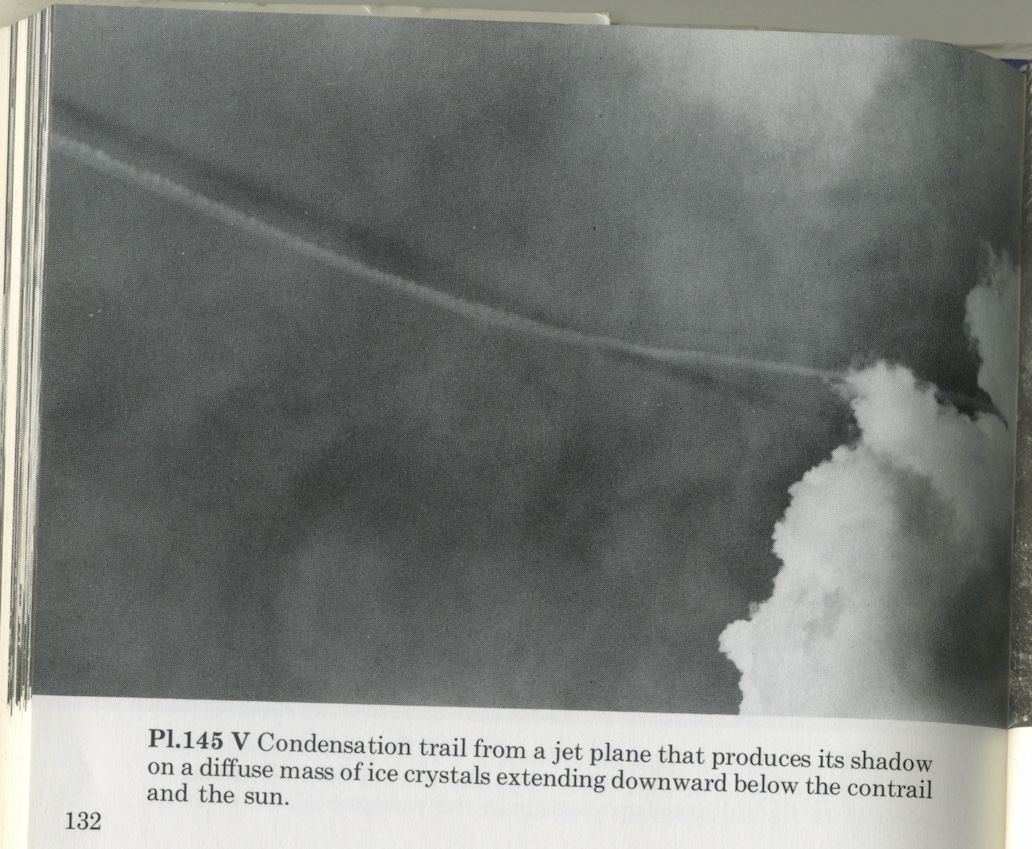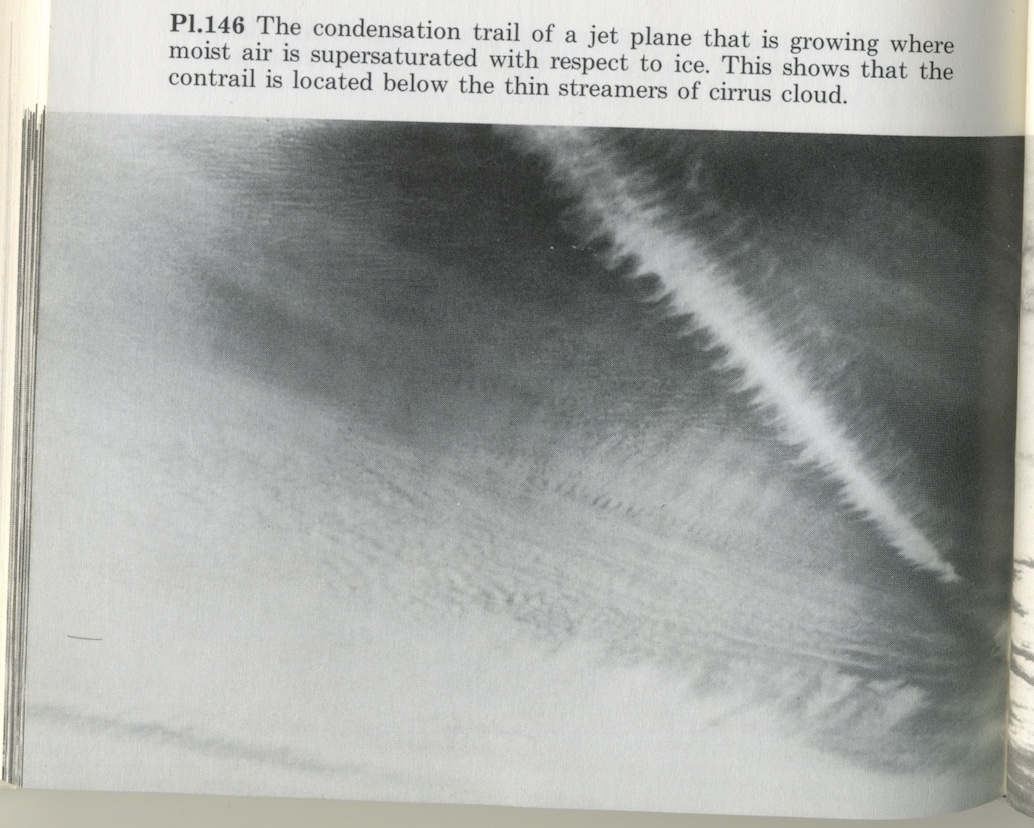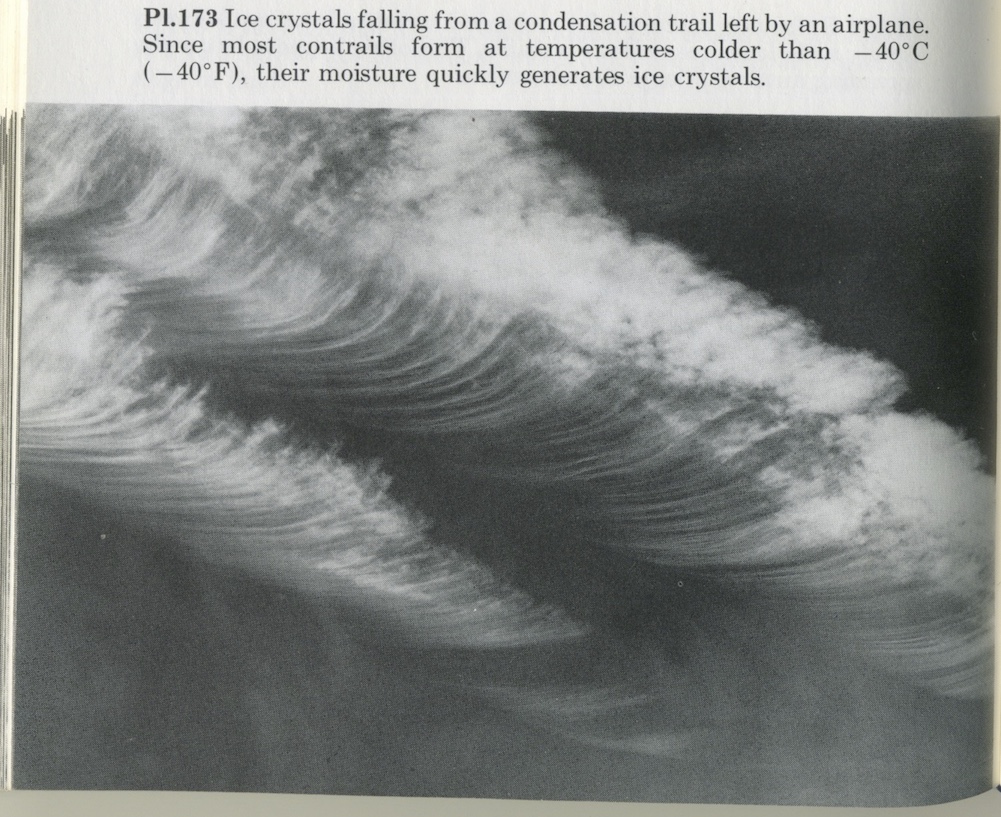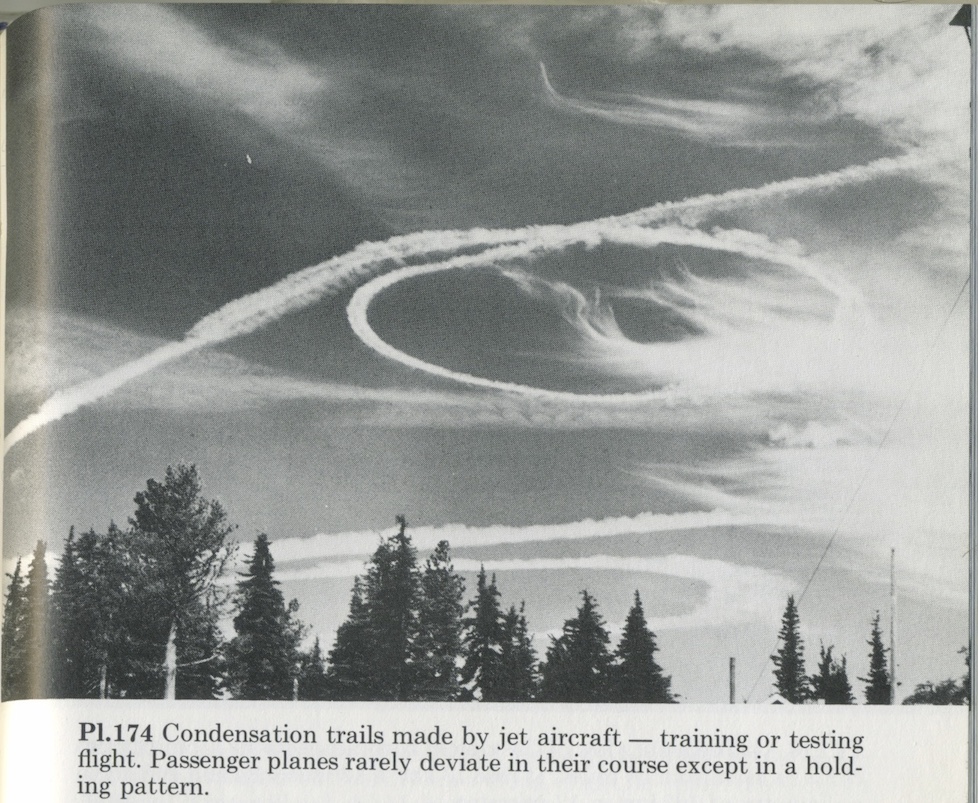 So if you've got a friend who is interested in chemtrails, then I can highly recommend that you get a copy of this book to show to them.
A scanned version of the chapter on contrails can be found here:
https://www.flickr.com/photos/metabunk/sets/72157641675780313/
A printable PDF is here:
https://www.metabunk.org/sk/1981_Peterson_Field_Guide_to_Clouds._Contrails.pdf
Last edited: