Administrator
Staff member
Nikola Tesla is a popular figure in conspiracy culture. A lone genius who apparently invented everything we use today, and who was on the brink of discovering free energy when his work was brutally suppressed by the government.
It's not even just a conspiracy culture thing, the cult of Tesla extends into mainstream geek culture (which I'm a part of myself, being a computer games programmer). That same lone genius myth appeals to them in a similar way: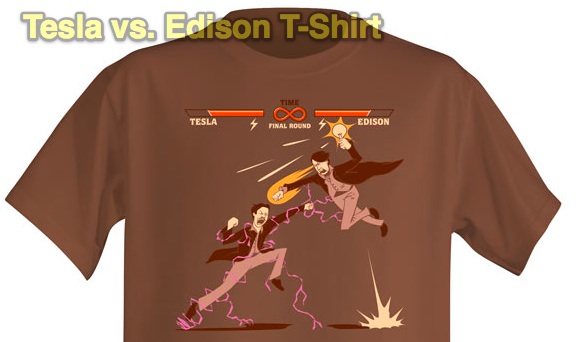 http://theoatmeal.com/comics/tesla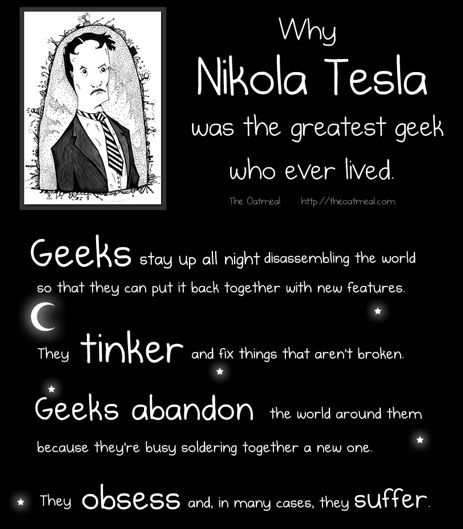 And yet, much of the Tesla Worship is based on misconceptions.
http://edisontechcenter.org/tesladebunked.html
It goes on to debunk the claims that Tesla invented the transformer, the induction coil, the loudspeaker, radar, fluorescent lamps, microwave transmitters and commercial hydroelectric power. All with references to the actual inventors.
What Tesla WAS, and why he is such a popular figure today, is an excellent self-publicist. He did not invent AC, he was just one of many people working on it, but he, being a showman, helped popularized its use. He was so good at this that eventually he just had to mention that he had developed free energy, or some kind of directed energy death ray, and people would believe him and proceed to invent an entire mythology around it.
Of course he was not JUST a showman, he was also a scientist and a businessman. But the persistence of the Tesla myth come mostly from the legacy of his showmanship promoting his science and business interest.
Tesla did very little science after 1928, and after his death in 1943, aged 86, the FBI, perhaps taken in by his mythology, seized his papers to look for evidence of his "Death Ray"
http://en.wikipedia.org/wiki/Nikola_Tesla#Death
Of course the conspiracy theories will tell you this is all lies. That the FBI took his papers because there WAS a death ray, and the FBI took it and issues the above cover story.
But that's just mythology. That's just the result of Tesla's storytelling. He was a great scientist, but there were many other great scientists who were simply less great (or less inclined) than Tesla in the art of self promotion.
And if you think Oatmeal is excessively fawning over Tesla, has a look at what Tesla Fans wrote back in 1944, in the book that was perhaps responsible for starting the cult of Tesla:
http://www.rastko.org.rs/istorija/tesla/oniell-tesla.html
[/FONT][/COLOR]
Last edited: