Sydney Cororan
was severely injured by debris
and her
femoral artery was ruptured
.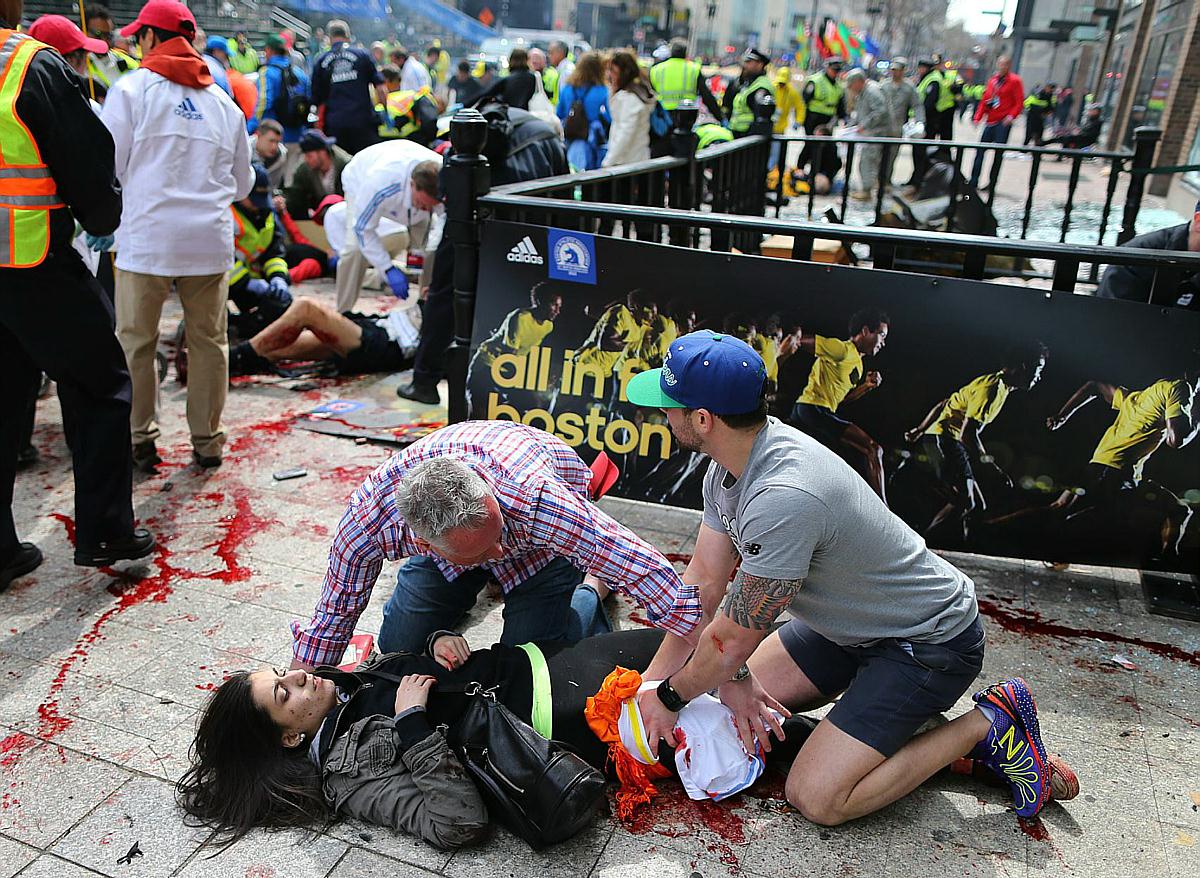 In the following series of pictures from just after the blast, we appear to see Sydney walking around on both legs which doesn't seem possible given the severity of her injuries.
I see two counter-arguments,
the person in the pictures is not Sydney,
or, walking around like this is consistent with her injuries.
With respect to 1., note the following identifying features:
dark hair cut below shoulders,
gray jacket over black sweater,
black leggings,
the three color combination at the wrist, jacket gray, over black, over light gray,
green band,
black bag over left should, thin straps.
The following pictures are taken from
The Center for an Informed America
and the green arrows are (suposedly) Sydney.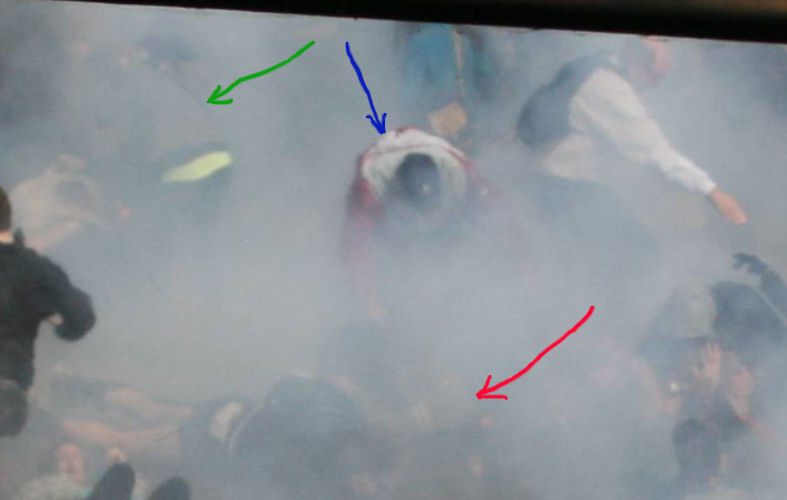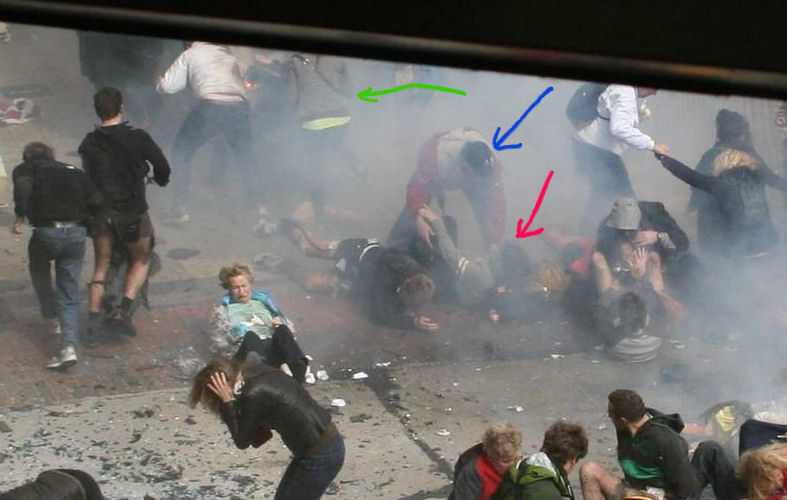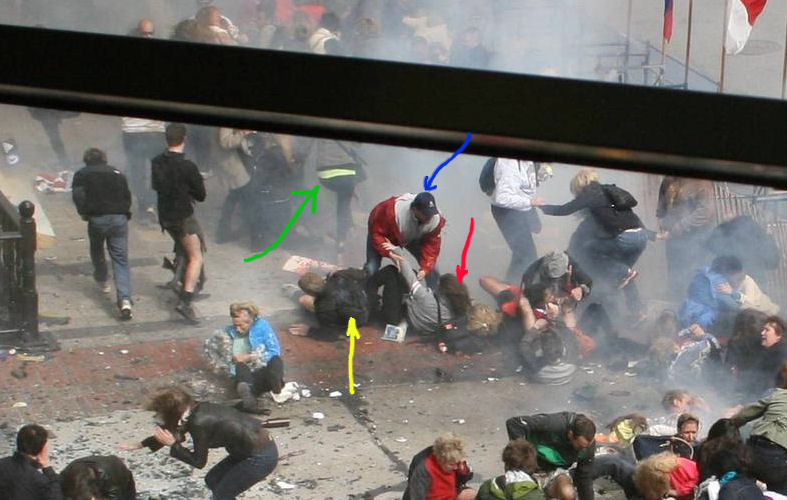 In the next picture the 3-color wrist combination is visible (zoom in to check)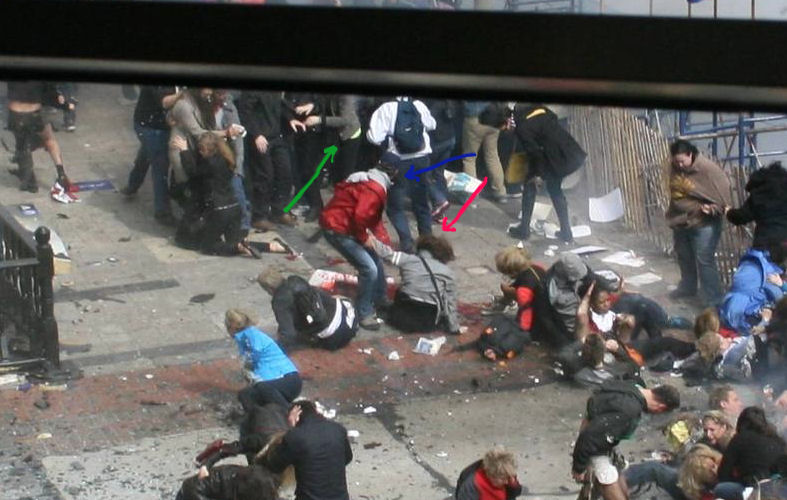 A short while later, Sydney is down.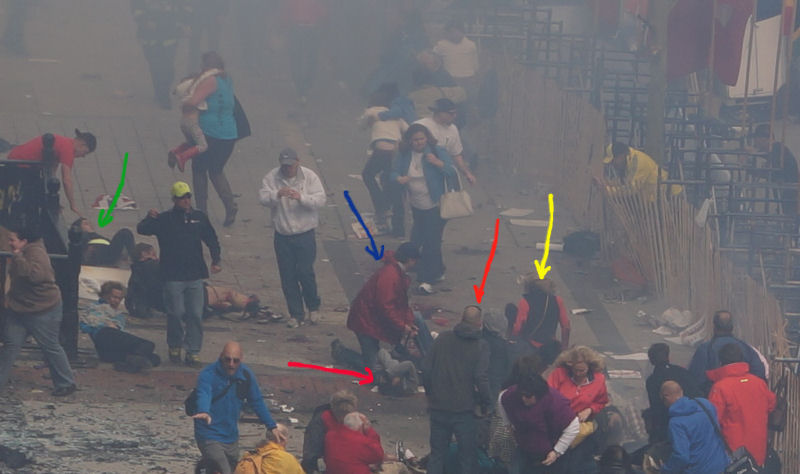 Then up.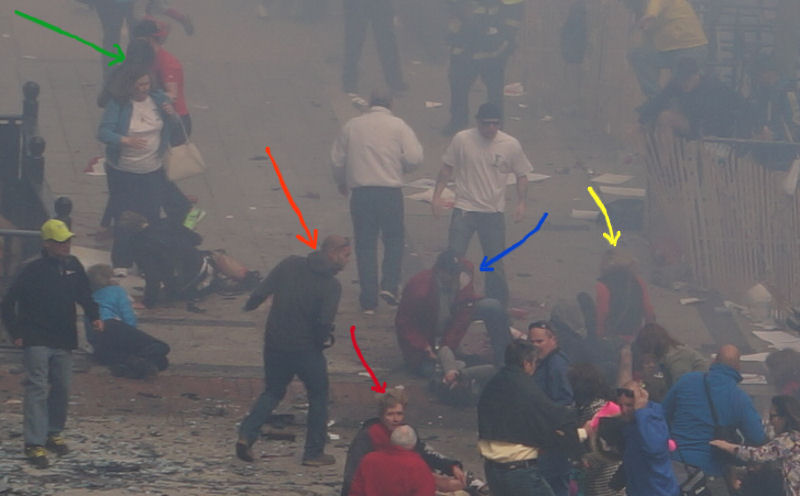 Then down again.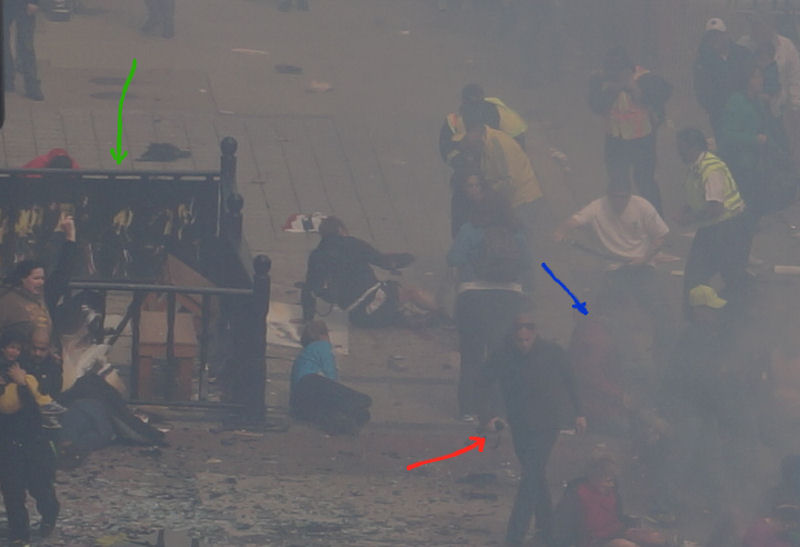 I think the man in the red shirt and yellow sneakers is the same man in the following iconic image.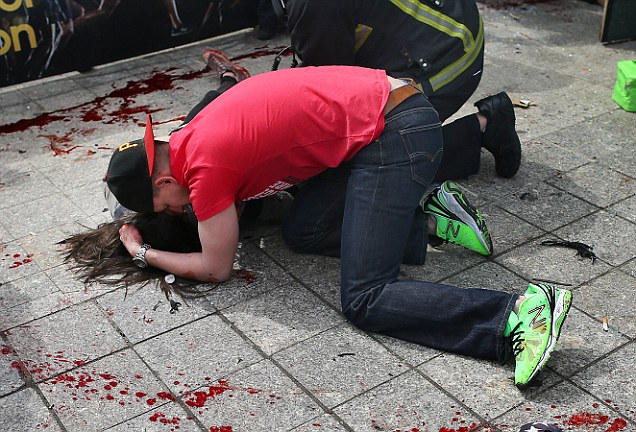 I stand to be corrected.
Last edited by a moderator: