Cara St. Louis-Farell wrote a fictual book names "Crosswalk, the sun thief"
http://www.amazon.com/Crosswalk-The-Sun-Thief-ebook/dp/B00AGV9EVO
There is an Interview made by Jo Conrad, the german host of "bewusst-tv", a german truther Video-plattform, he is well known for esoteric stuff and rigth-wing-activities, see
http://psiram.com/ge/index.php/Jo_Conrad
Cara St. Louise claims that her mother was killed by some obscure powers and that her mother worked for the US-Navy in atmosperic researches. Then she startes to research, her main source was the Internet, exspecially named Carnicom...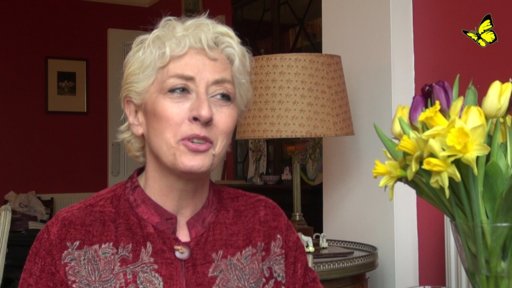 Here is an english version of the interview:
http://bewusst.tv/sun-thief/
(use "Download WMV" or "Download Mp3"-Buttons under the Video-Screenshot)
A German dubbed version is available at youtube:
https://www.youtube.com/watch?v=_-qMi1pqsBo
Some facts she claims didn´t fit to this article about her mothers death:
http://www.keepmecurrent.com/sun_ch...cle_5d16be7a-904b-11df-879f-001cc4c002e0.html
Her mother was Constance Orendorf and the driver of the van which had killed her was arrested after the accident and mentioned by name, so it´s not a mystical. In this article, there are some more points that don´t fit into her story: In this article, her Mother was mentioned as "Music-Teacher", not a Navy-Reseacher. In the Article, she desripes detailed the hurtings of her mother, in the interview she claimes, that she didn´t get a real report of the injuries causing to death...