Administrator
Staff member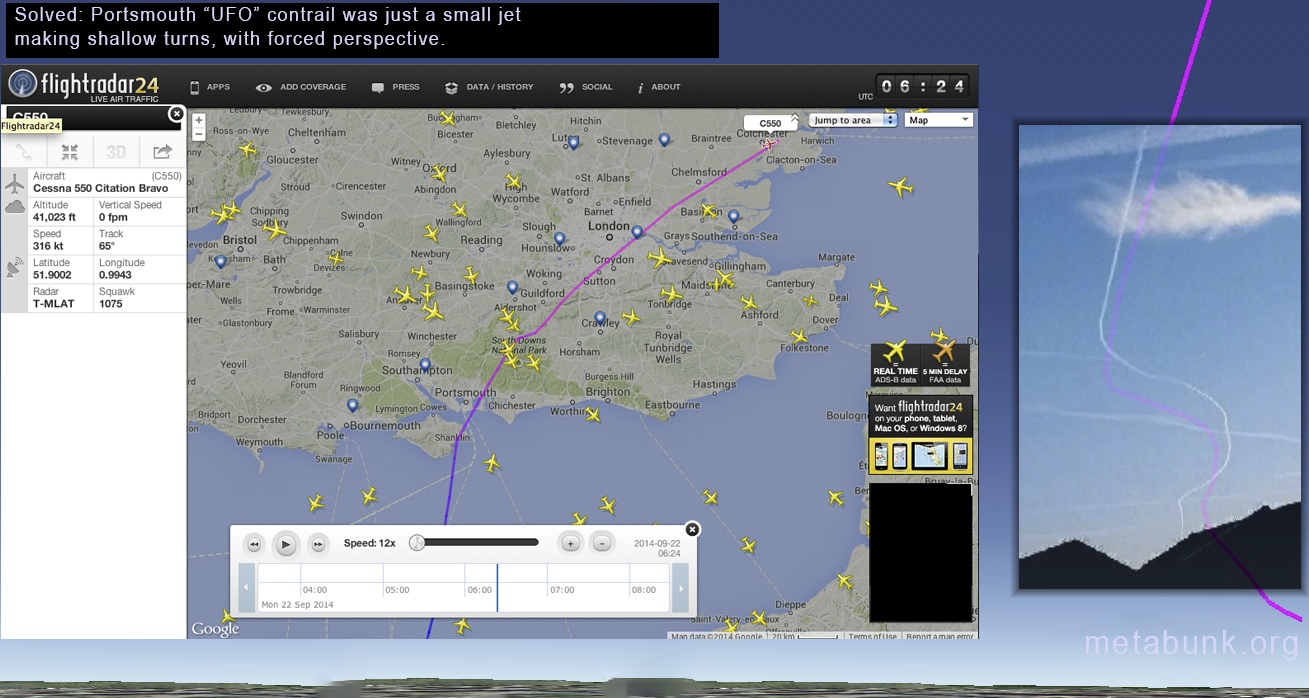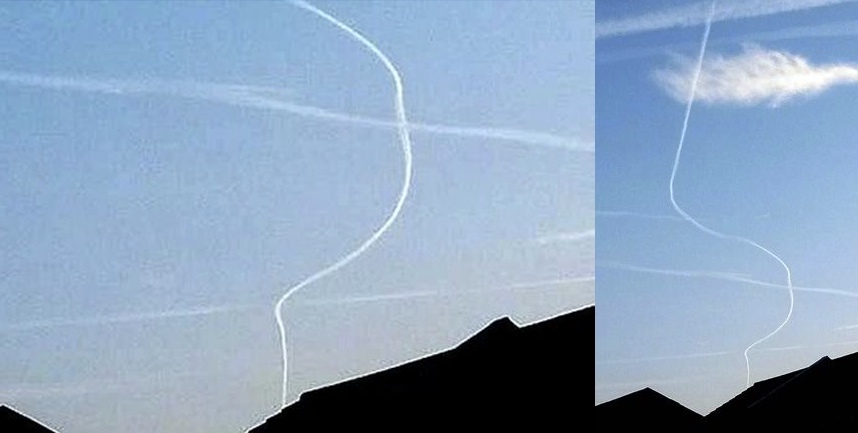 A supposedly unusual contrail turns out to just be a business jet making a slight course correction. This seems much more dramatic than it actually was, because of the forced perspective.
http://www.express.co.uk/news/weird/514401/Second-Portsmouth-UFO-Sighting-Contrail-Alien-Flight-Path
Looks like a normal flight that was vectored (directed by air traffic control) away from its course for normal traffic avoidance
UK is on BST right now, so 7:20AM is 06:20 UTC. The photo was taken Monday Sept 22, 2014
UPDATE: Solved! See the following posts.
Last edited: