For fun I'm doing a lot of long distance observations across the ocean. A flat earther made an excellent point on one of my videos:
Source: https://www.youtube.com/watch?v=xtHPqxiscYw&lc=z222wpz4jsnagxygy04t1aokgvojlxjibrylwy0f5g35rk0h00410
(The image below is from #13 and #12 respectively)
His point was: My camera in both images was 11.53km away from Bell Island. Assuming no refraction and viewer elevation of 2m implies the horizon should be 5.048km away. Clearly, in the lower image, the horizon appears to be behind Bell Island, implying the horizon is further than 11.53km away. So, we conclude 5.048km > 11.53km. What a blatant contradiction if ever there was one.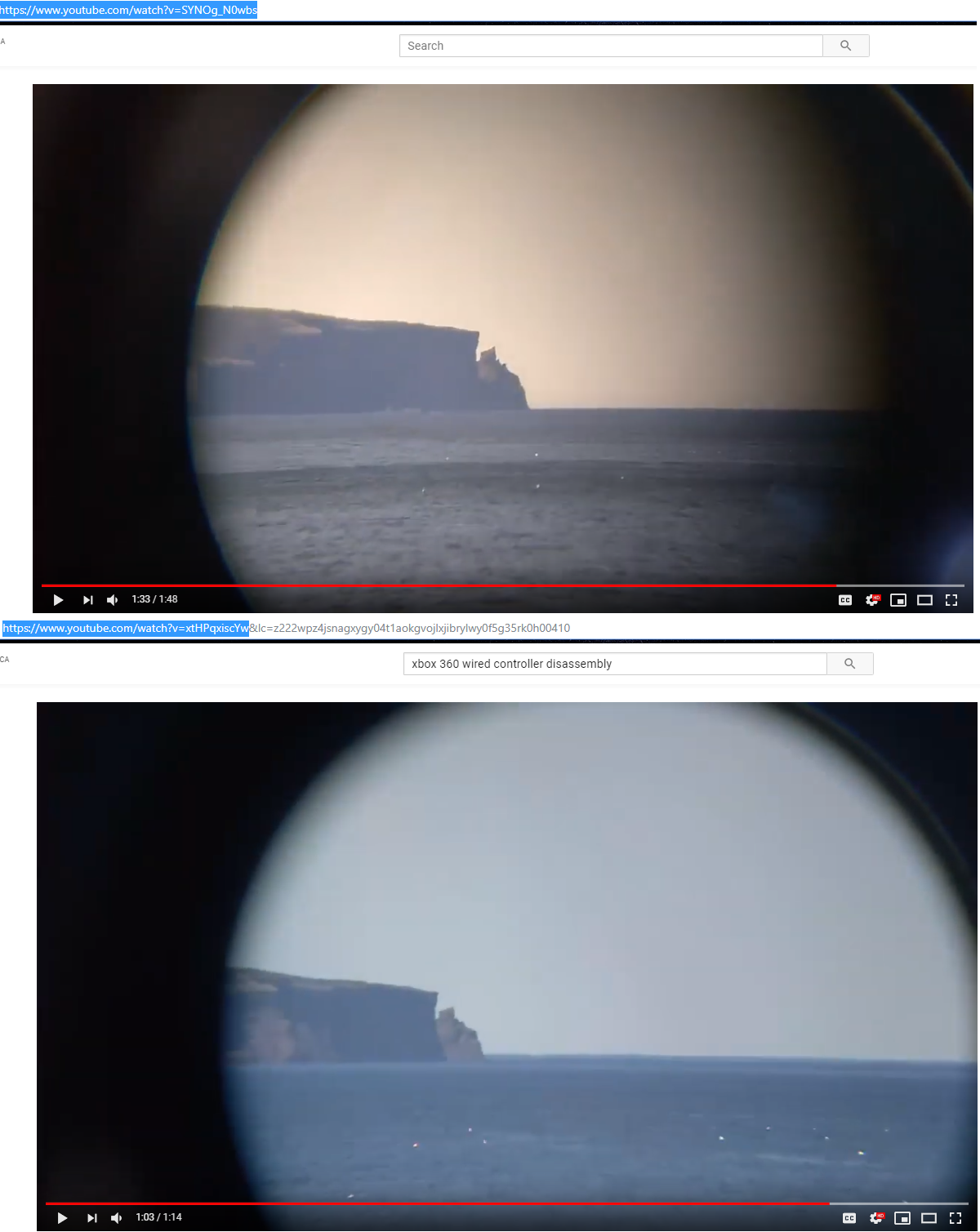 Even when applying the standard refraction correction by making R be 7/6 times greater, I would need to be at a viewing elevation of about 8 to 9 meters to push my horizon all the way as far as Bell Island. I can tell you that the height I had my camera at in both images was definitely a fair bit less than 8 meters. I'm almost certain I was sitting on the same rock as I took each photograph so that's a constant in both observations.
Unfortunately, the flat earther was so overjoyed that he claimed my observation proved earth is flat. At most, if refraction was completely predictable and obeyed the (7/6)R rule, I would have proved earth's radius cannot be 6371km. So it was kind of a letdown that the flat earther noticed this great example of refraction being unpredictable, yet his conclusion was not rigorous.
But yeah, here's some tangible evidence of refraction being a wild one.
Last edited by a moderator: