Social media UK is awash with amazing cloud photos due to an unusual event. Of course, a certain crowd are really going to town over "chemical skies".

POLAR STRATOSPHERIC CLOUDS SEEN OVER IRELAND FOR THE FIRST TIME IN 21 YEARS

Polar stratospheric cloud
The stratosphere is very dry; unlike the troposphere, it rarely allows clouds to form. In the extreme cold of the polar winter, however, stratospheric clouds of different types may form, which are classified according to theirphysical state and chemical composition.

Due to their high altitude and the curvature of the surface of the Earth, these clouds will receive sunlight from below the horizon and reflect it to the ground, shining brightly well before dawn or after dusk.

http://donegalweatherchannel.com/20...-over-ireland-for-the-first-time-in-21-years/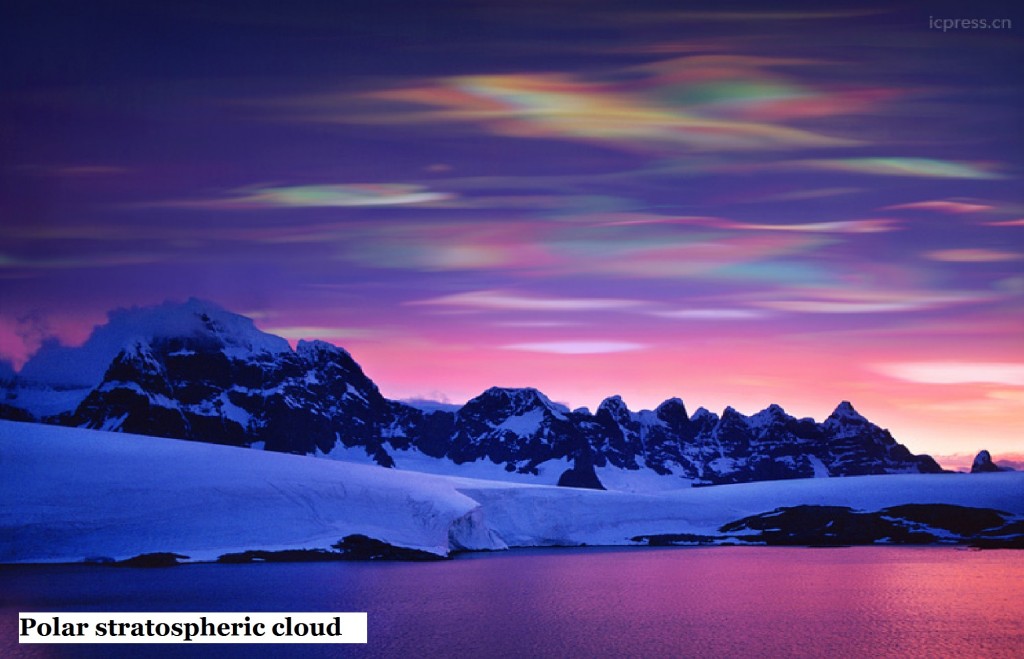 They say they might be visible again tomorrow so I'll be checking sunset and sunrise.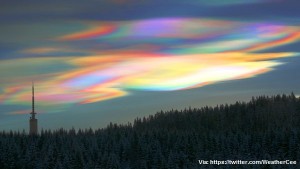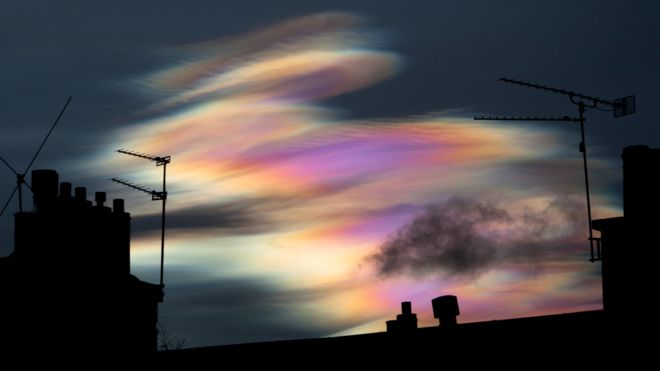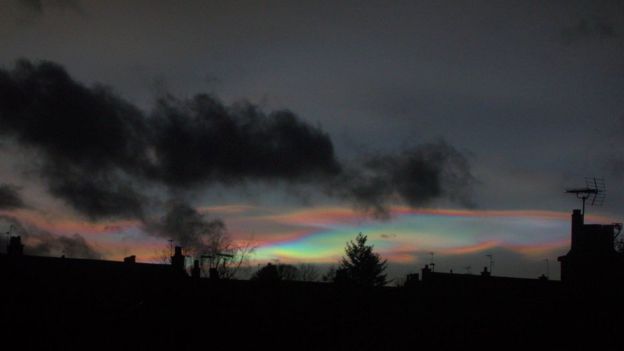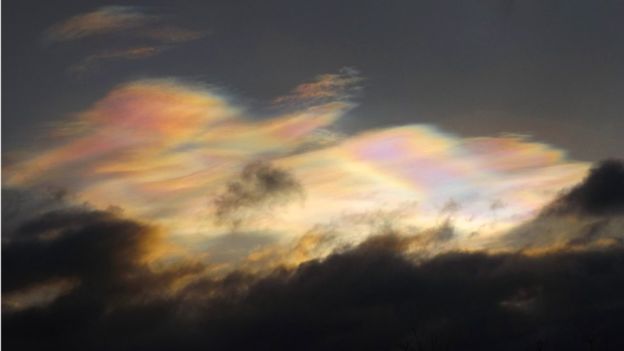 Enjoy.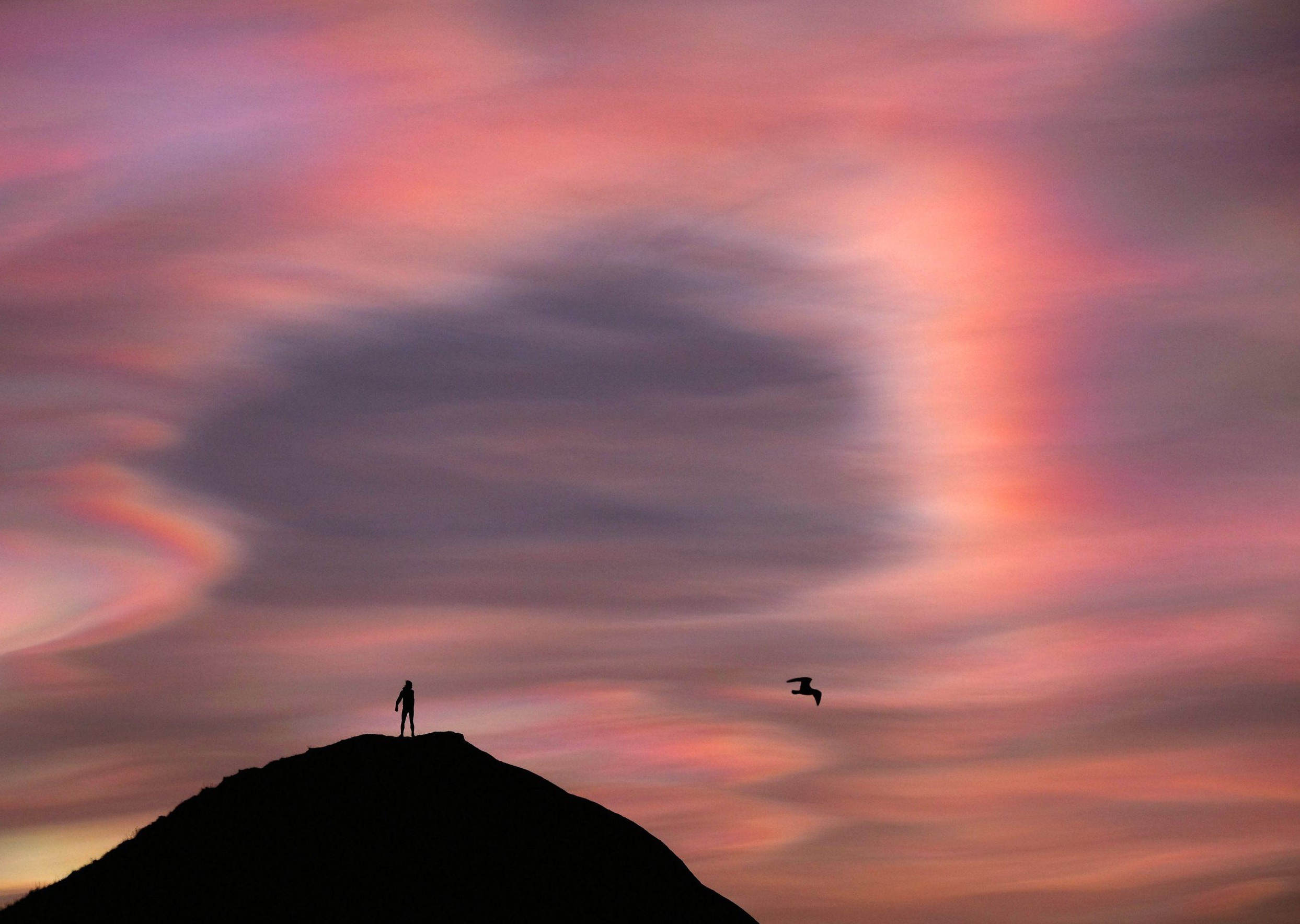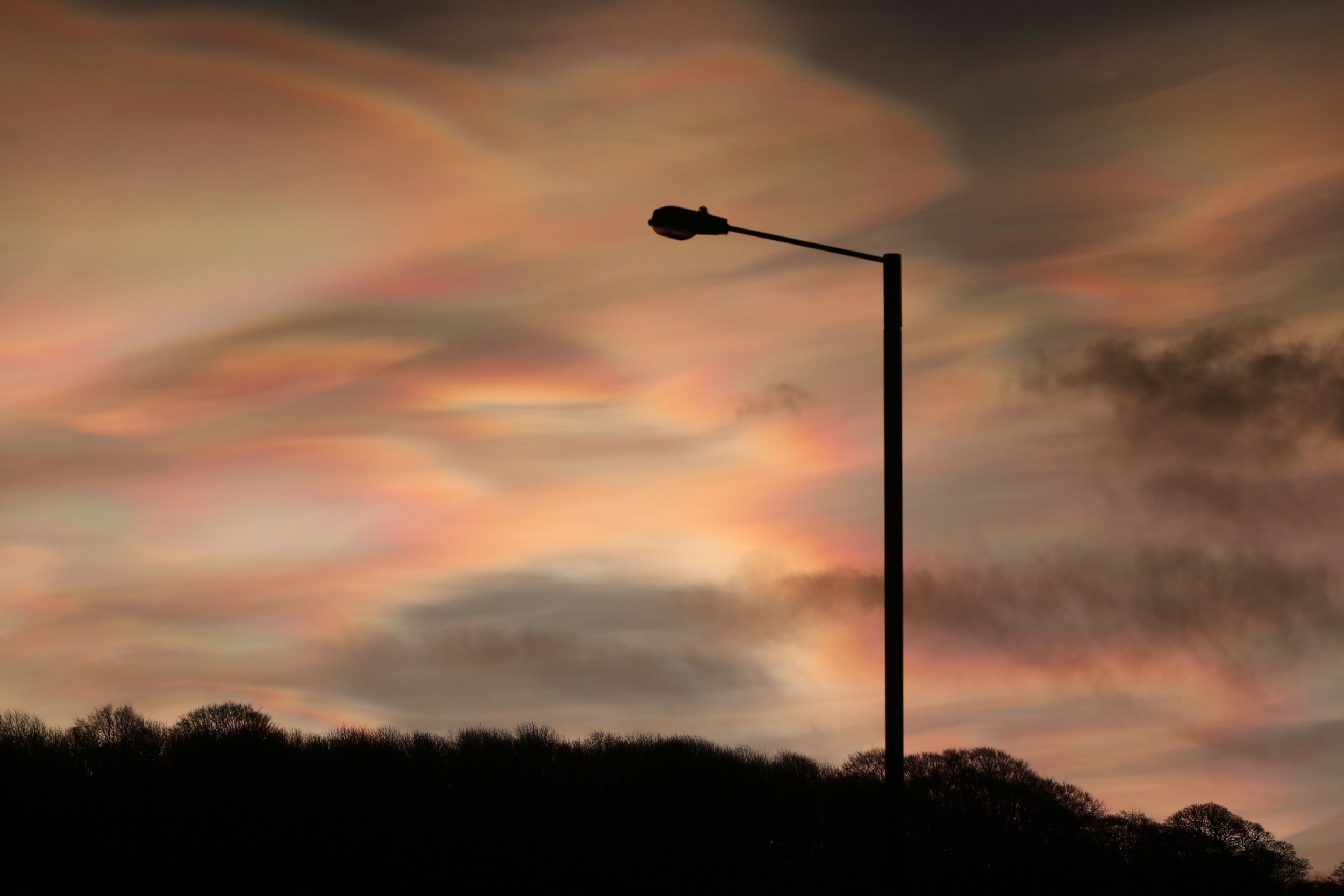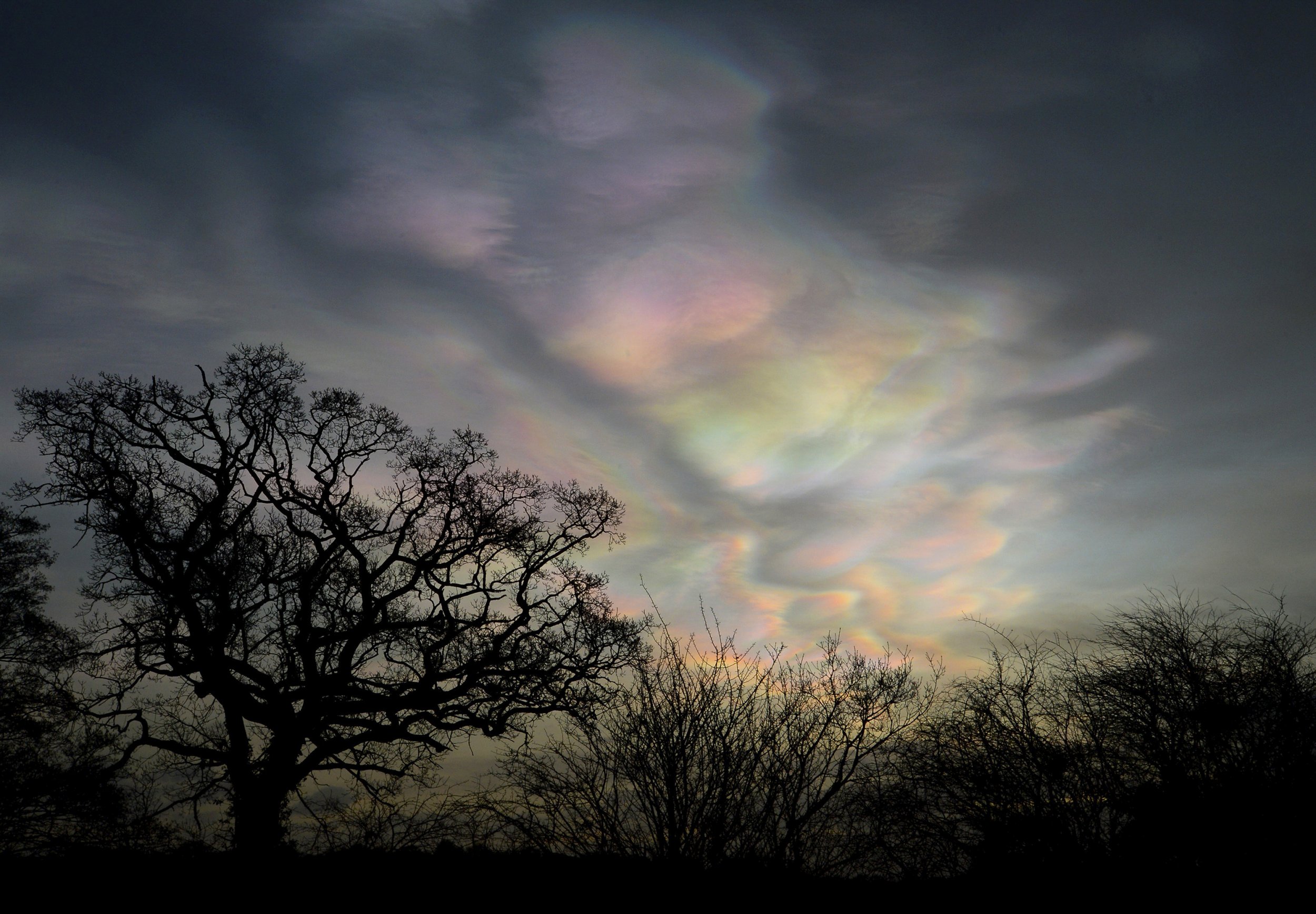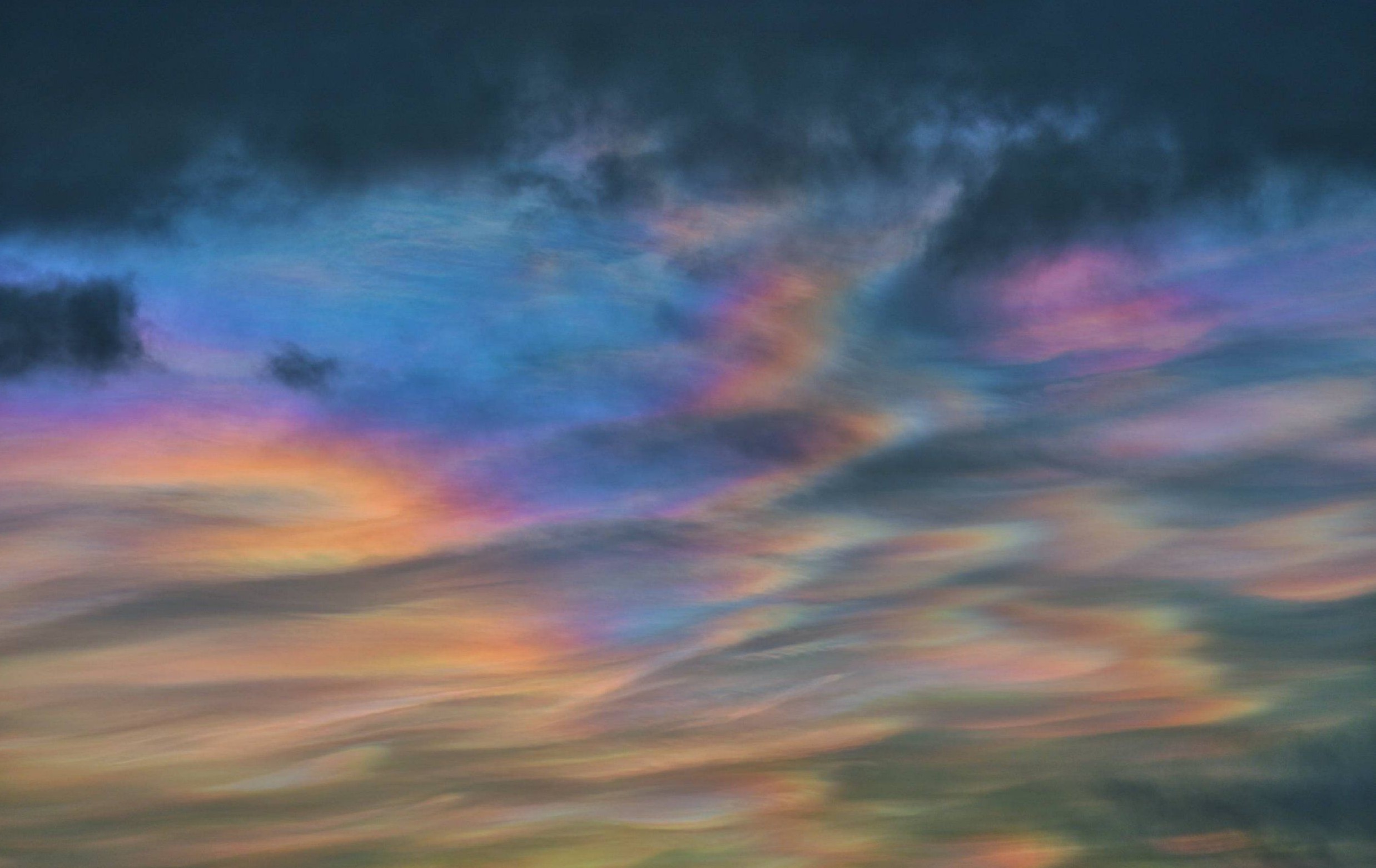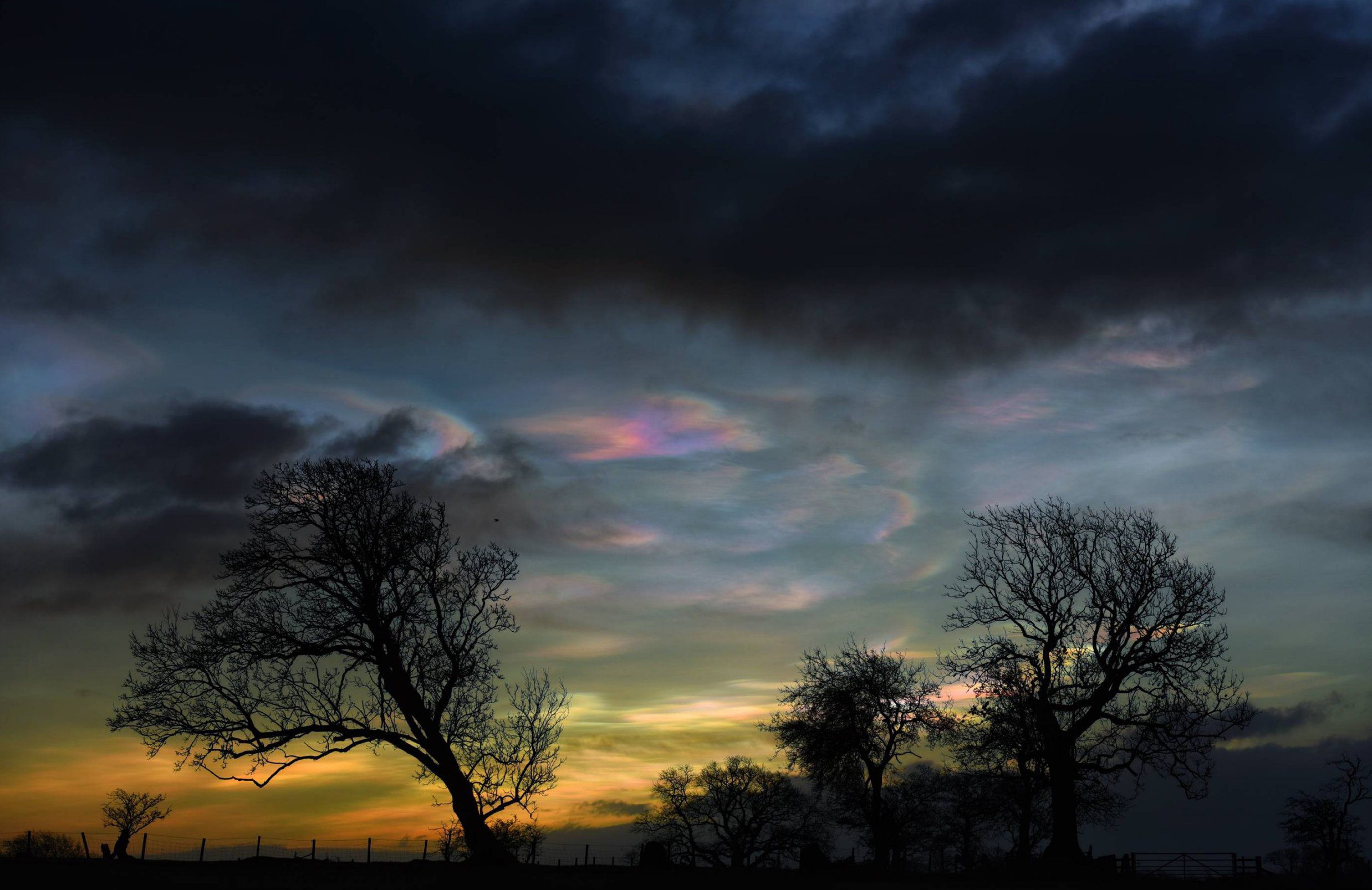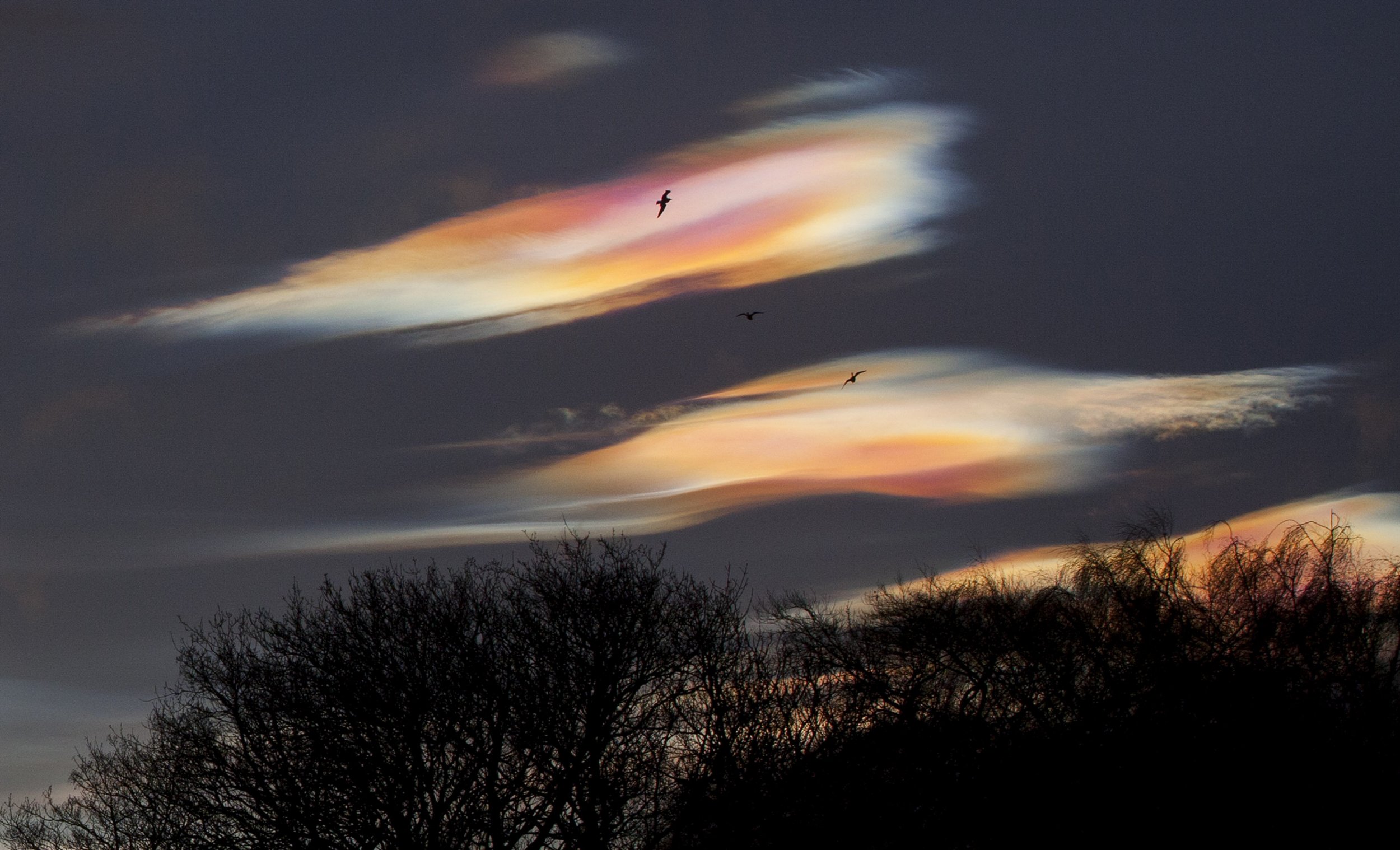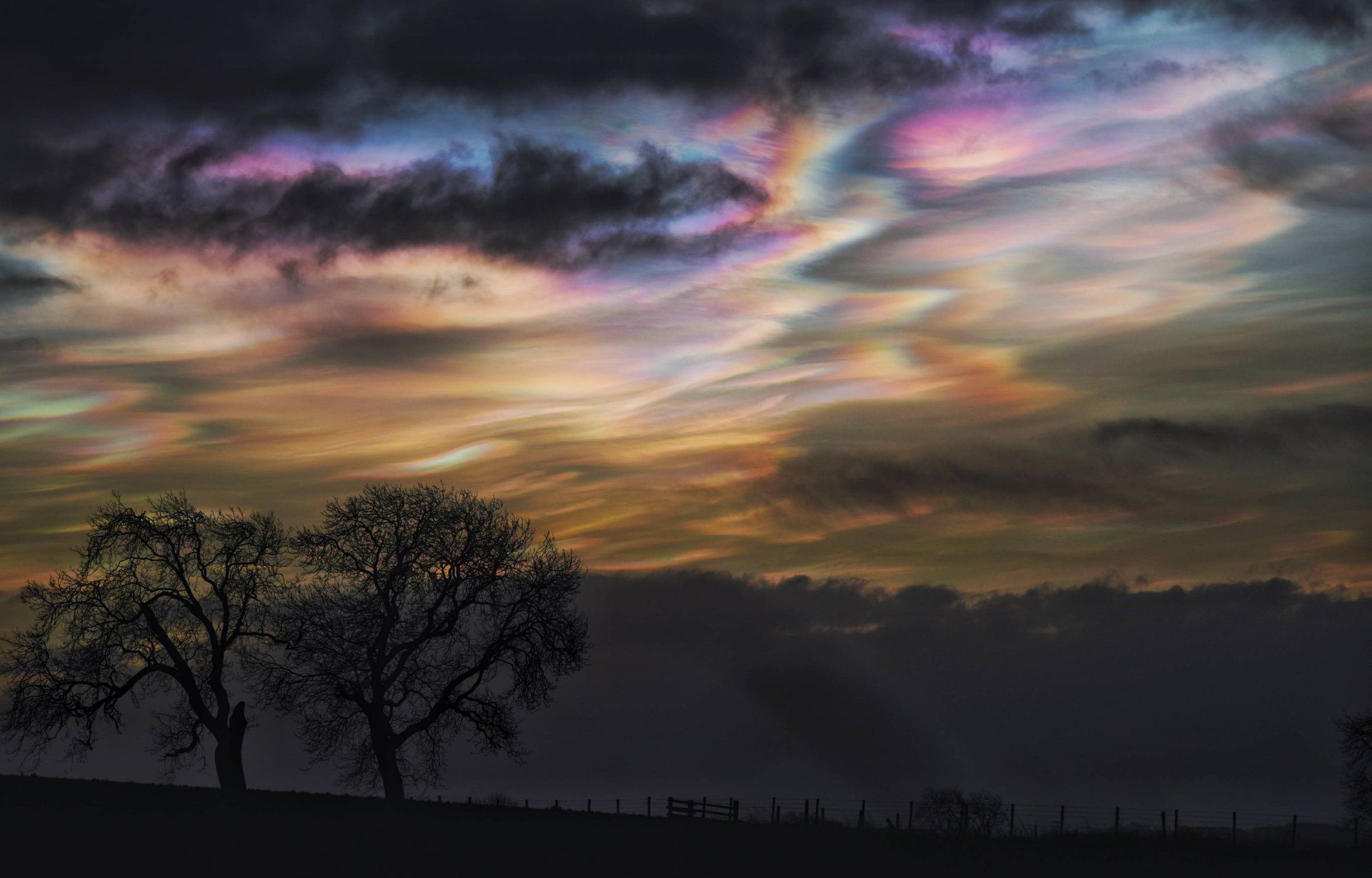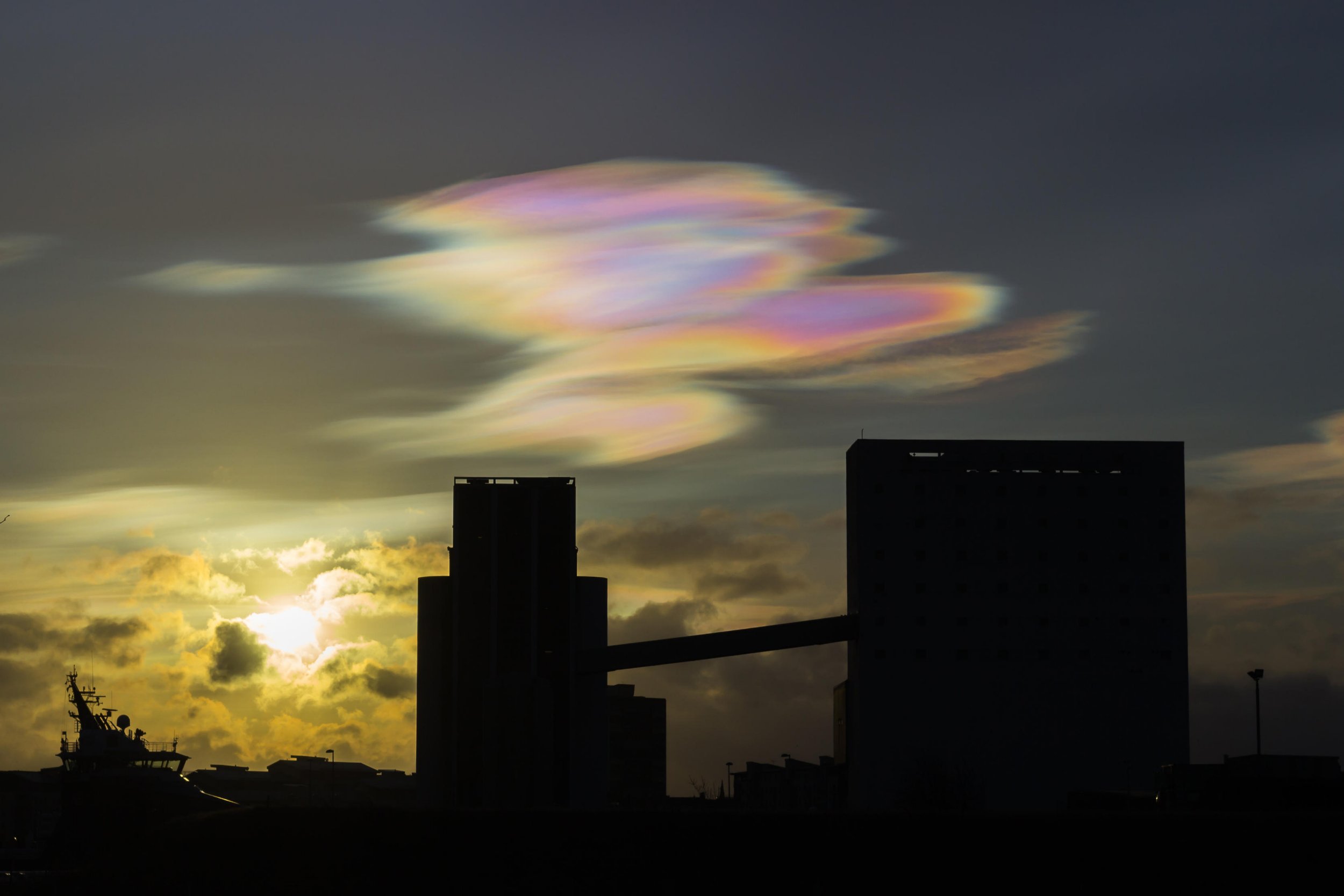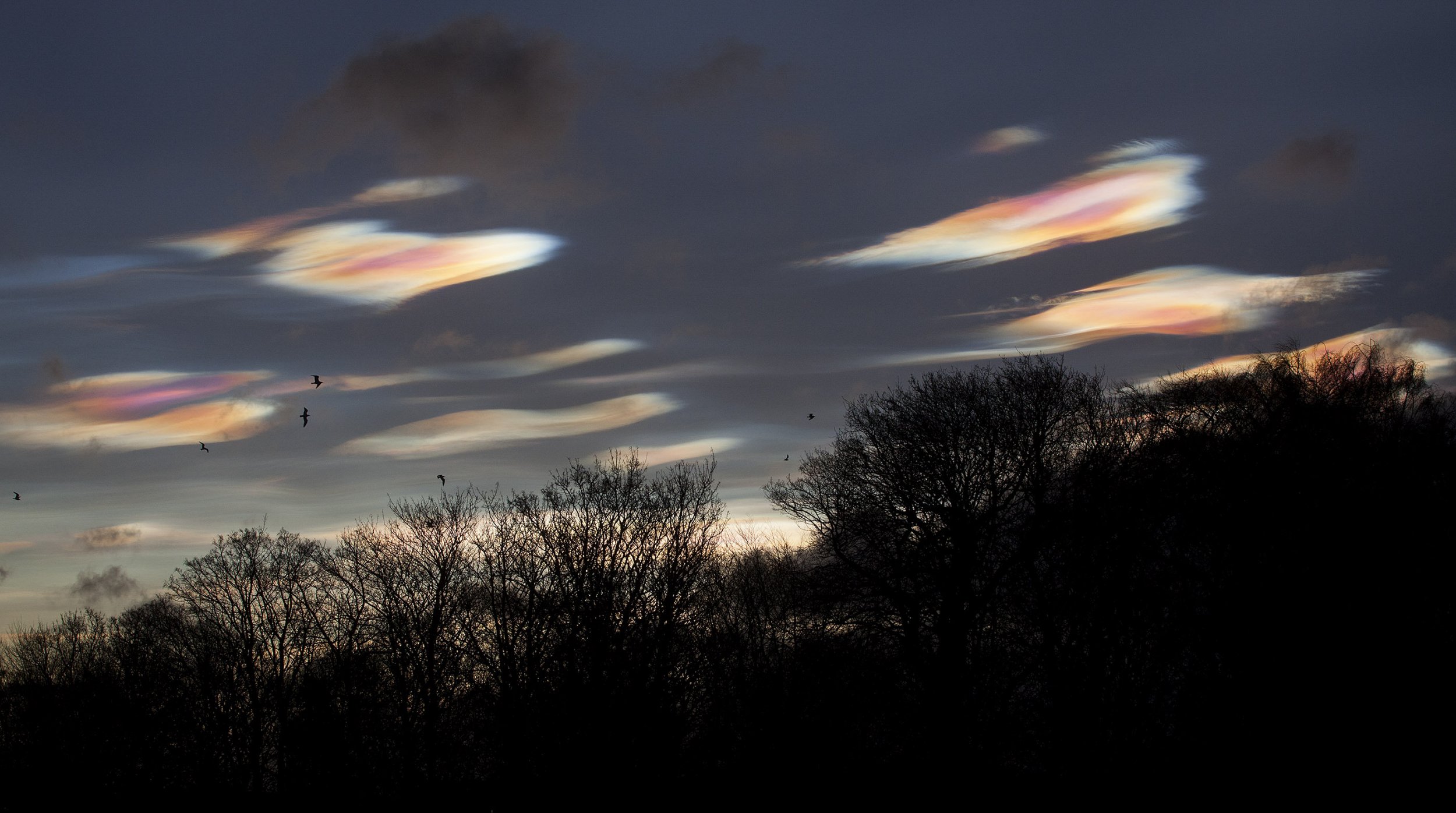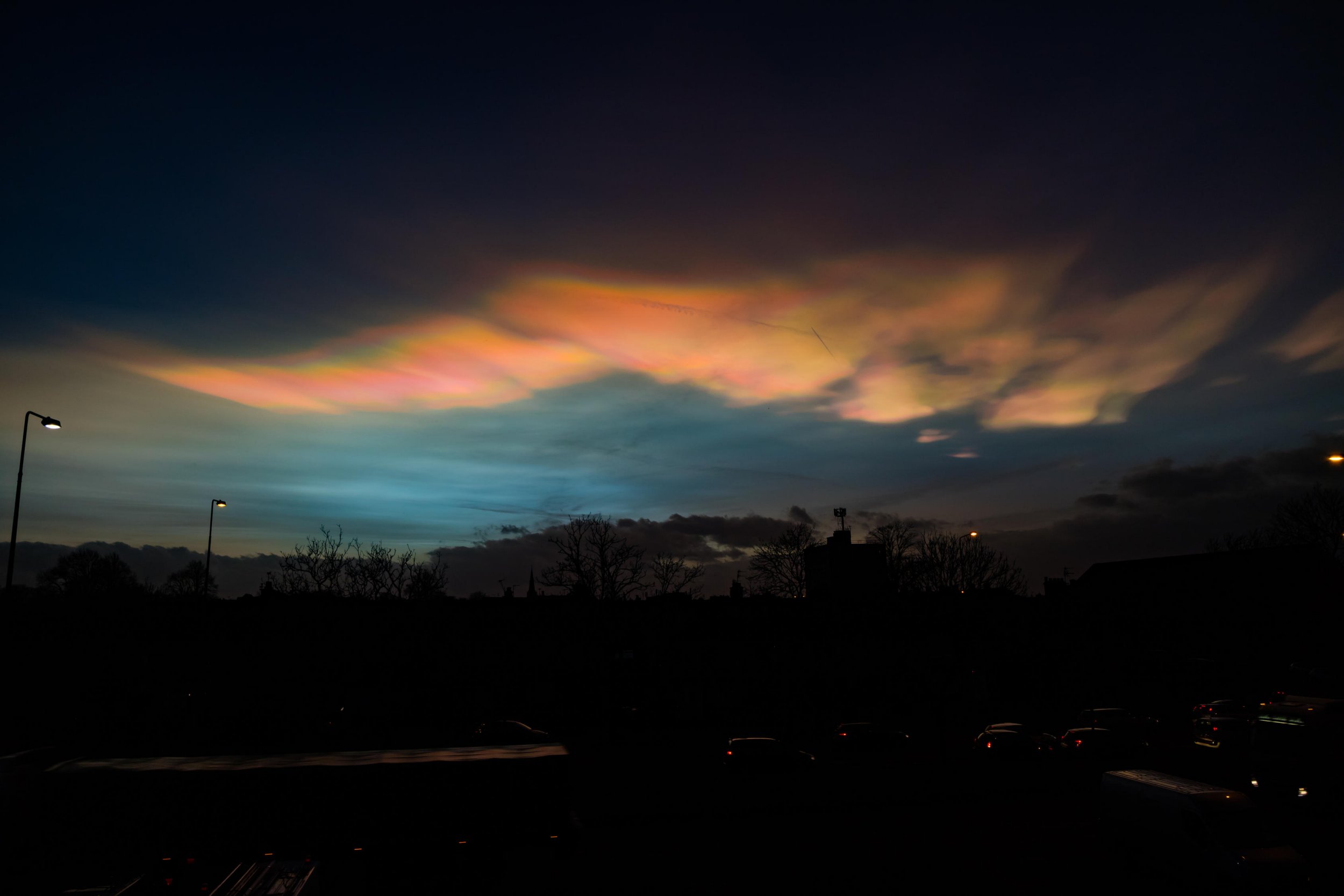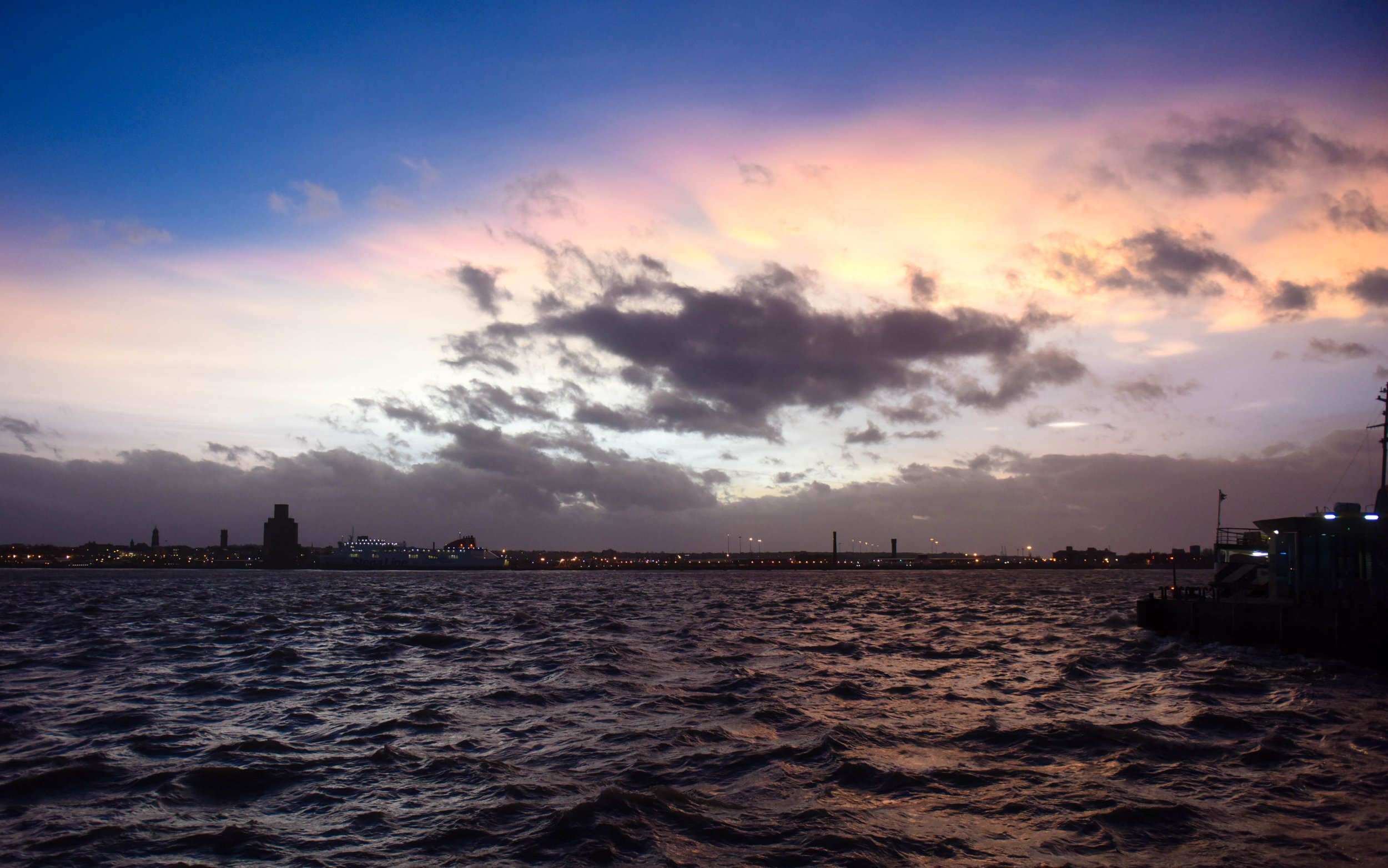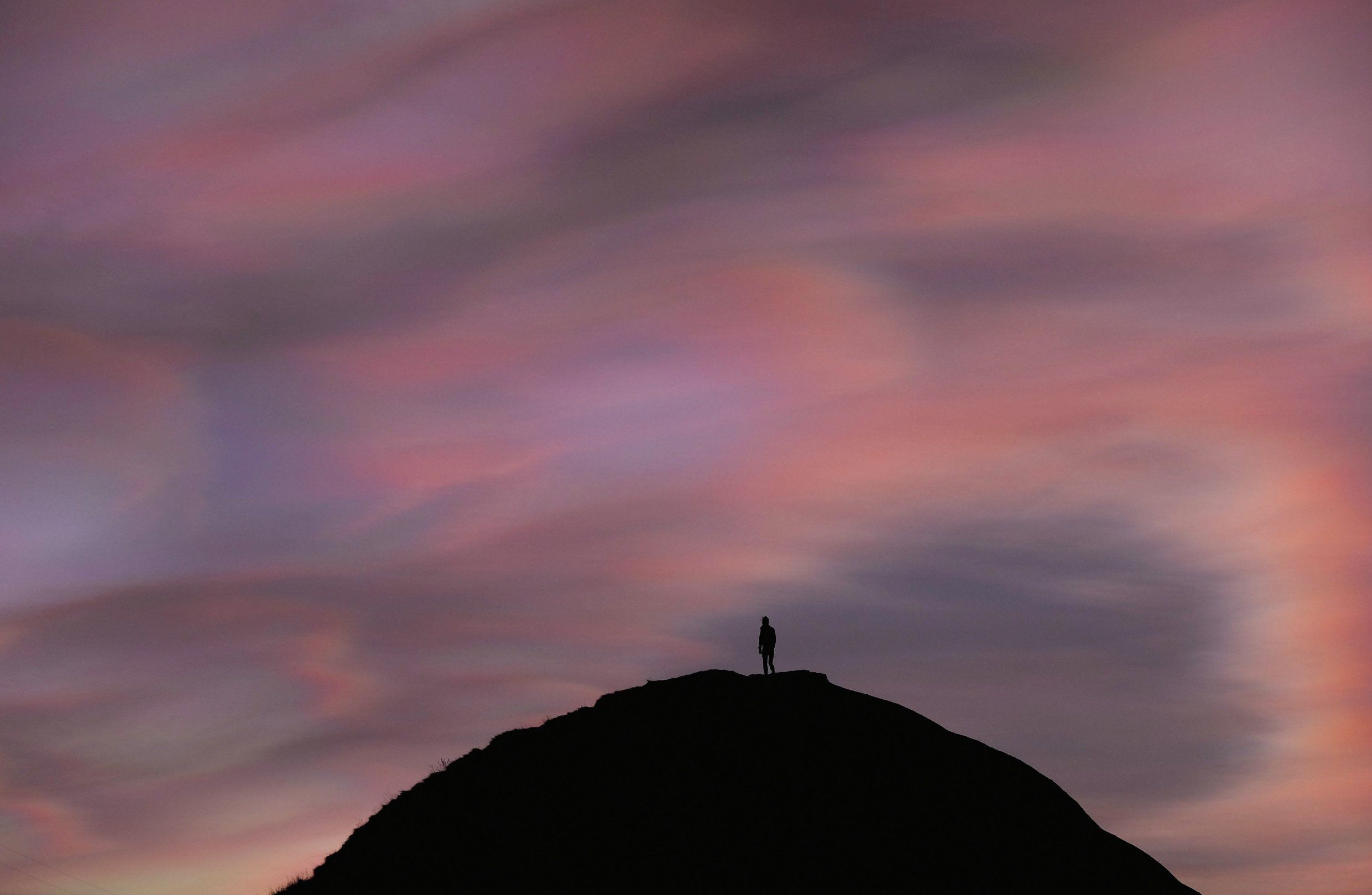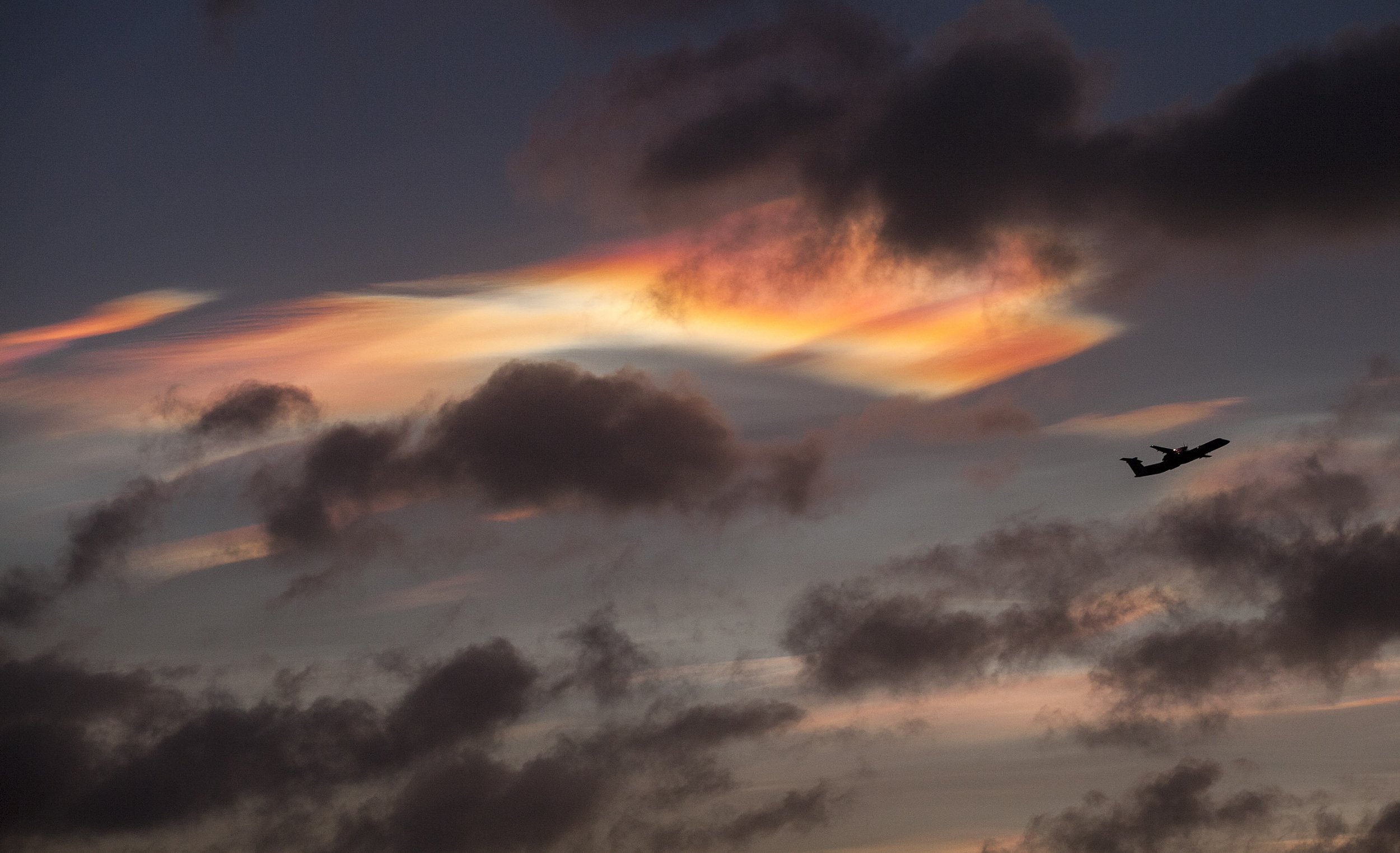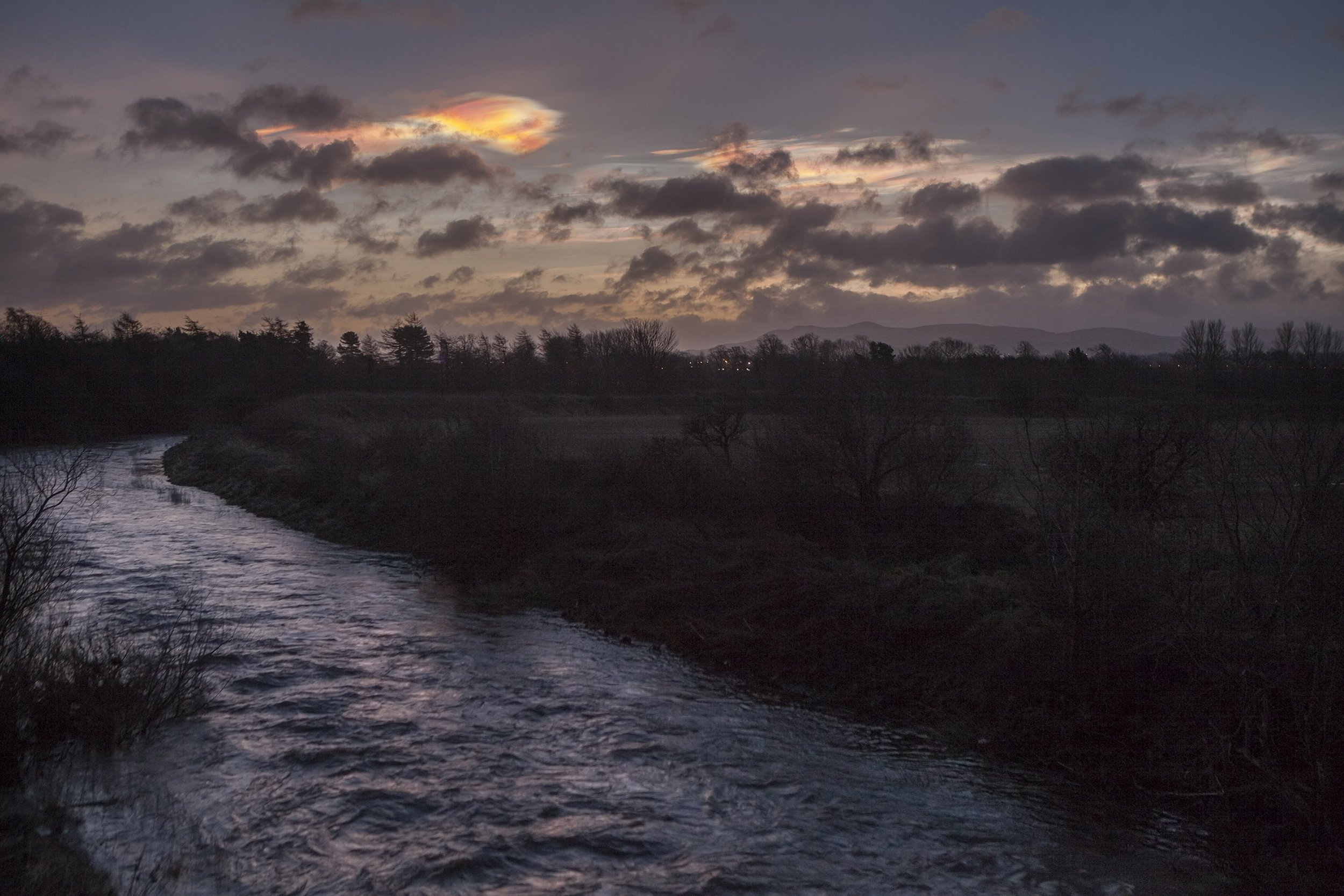 Read more:
http://metro.co.uk/2016/02/02/these-rainbow-clouds-are-beautifully-haunting-5657528/#ixzz3z1L8jgrK
Last edited: