A video posted on Facebook on December 26, 2015 at 08:46 UTC shows a plane circling in the sky near Genoa and leaving a racetrack contrail
https://www.facebook.com/idromarco/posts/1230480320302678
Also, there is a photograph of the same or similar contrail taken at approximately the same location and posted at about the same time (08:50 UTC):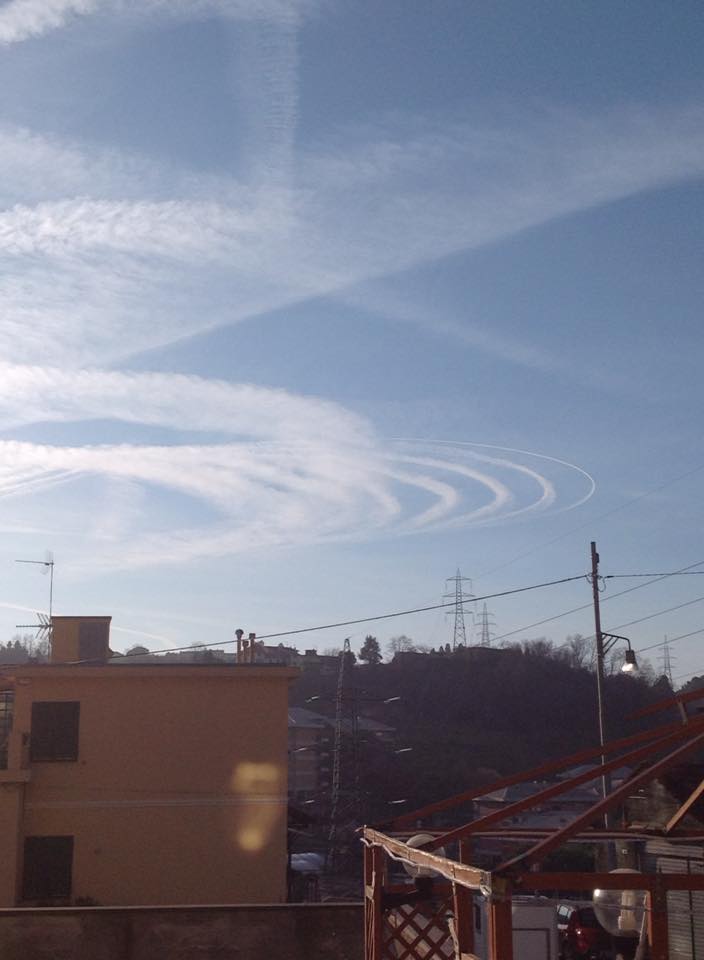 https://www.facebook.com/photo.php?https://www.facebook.com/video.php?v=10205805569243230&fref=nf
Flightradar24 payback identified two commercial flights, EasyJet U24205 and Air France AF1466, flying holding patterns near Genoa around the same time:
These flights were going from Paris to Pisa and Florence, respectively, but after being held near Genoa for an hour because of fog at the original destinations both flights were eventually diverted to Bologna.
I have located in Google Earth the transmission towers (electricity pylons) from the above video and photo and identified their common viewing direction (South):
This means that both video and photo captured the trail from the EasyJet flight. The Air France flight was held east of Genoa at altitude of 33000 ft, that is, 2000 ft higher than the EasyJet flight. Its observation could have been obscured by the Genoa geography, but a few partial images of its racetrack contrail taken from the same location are available from
this blog
: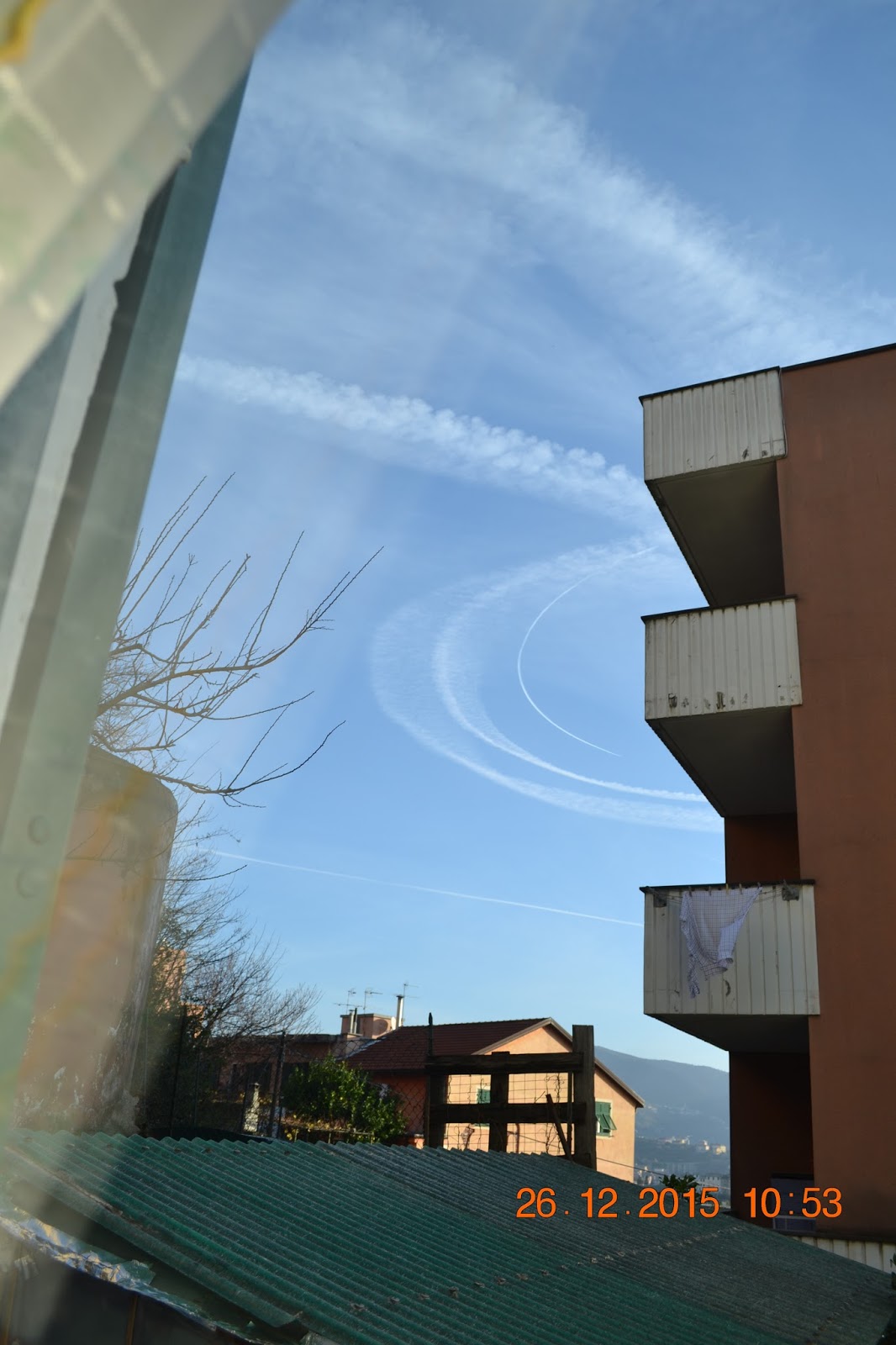 See discussion below for more details.
PS Special thanks to
@deirdre
for sharing info on the FB post.
Last edited: