Administrator
Staff member
Above Oct 2 image from Martin van Hemert, who writes via email:
The second image here from Martin is from Nov 18 2009, and shows a trail generally believed to have been from a bolide:
My initial impression was that these were rocket trails, however there is a known trail from a small asteroid over Sudan in 2008 which looks quite similar:
http://apod.nasa.gov/apod/ap081108.html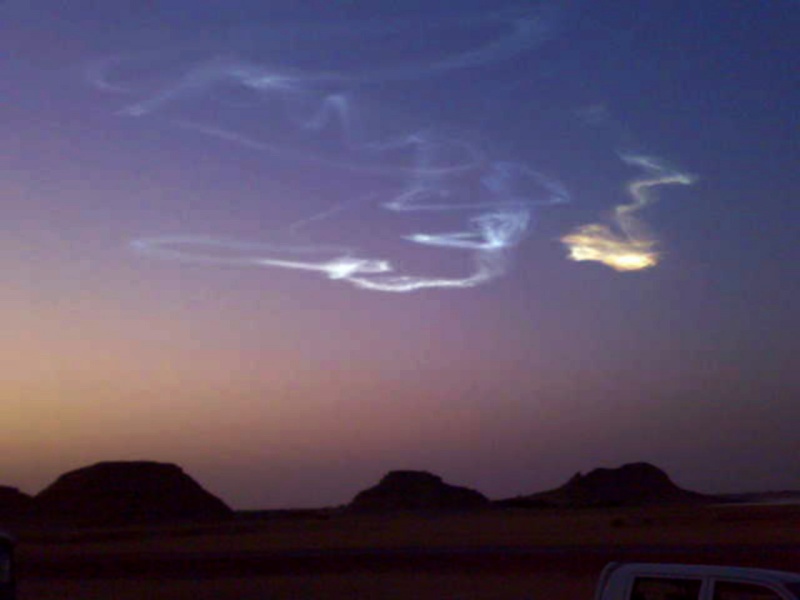 Reports of the Oct 2nd meteor can be found here:
http://lunarmeteoritehunters.blogspot.com/2014/10/ut-id-fireball-meteor-02oct2014.html
The view in the photo from Payson is approximately ENE, or around 70°


Which would seem to eliminate White Sands in New Mexico, unless the sounding rockets there fly far North.
What do people think? Another bolide trail?
Last edited: