Administrator
Staff member
Interesting story from the Guardian, about a supposed "geoengineering experiment" carried out off the coast of Canada.
http://www.guardian.co.uk/environment/2012/oct/15/pacific-iron-fertilisation-geoengineering
Yellow and brown colours show relatively high concentrations of chlorophyll in August 2012, after iron sulphate was dumped into the Pacific Ocean as part of a controversial geoengineering scheme. Photograph: Giovanni/Goddard Earth Sciences Data and Information Services Center/NASA


A controversial American businessman dumped around 100 tonnes of iron sulphate into the Pacific Ocean as part of a geoengineering scheme off the west coast of Canada in July, a Guardian investigation can reveal.
Lawyers, environmentalists and civil society groups are calling it a "blatant violation" of two international moratoria and the news is likely to spark outrage at a United Nations environmental summit taking place in India this week.
Satellite images appear to confirm the claim by Californian Russ George that the iron has spawned an artificial plankton bloom as large as 10,000 square kilometres. The intention is for the plankton to absorb carbon dioxide and then sink to the ocean bed – a geoengineering technique known as ocean fertilisation that he hopes will net lucrative carbon credits.

And a follow-up here:
http://www.guardian.co.uk/environment/2012/oct/17/canada-geoengineering-pacific?newsfeed=true
The chief executive of the company responsible for spawning the artificial 10,000 square kilometre plankton bloom in the Pacific Ocean has implicated several Canadian departments, but government officials are remaining silent about the nature of their involvement.


In

an interview with Canadian radio

, John Disney said: "I've been in touch with many departments within the federal ministry. All I'm saying is that everyone from the Canadian Revenue Agency down to the National Research Council and Department of Fisheries and

Oceans

and Environment Canada – these people, they've all known about this."
First of all, let's have a look at that diagram showing the bloom. You can get them from here:

http://gdata1.sci.gsfc.nasa.gov/daac-bin/G3/gui.cgi?instance_id=WaterQuality

It looks quite impressive with orange and red all along the coast.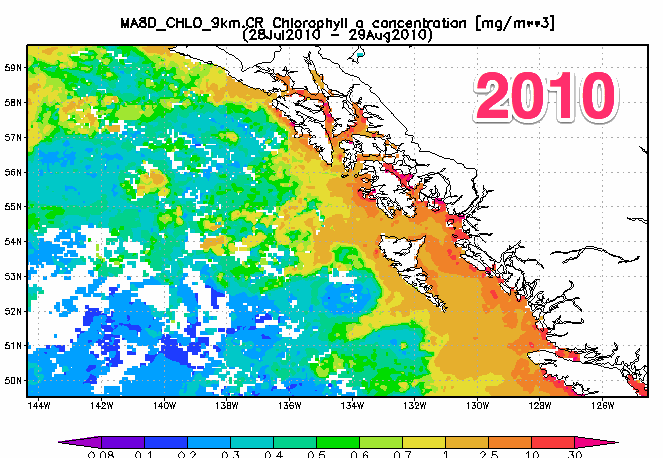 Oh, wait a second. THAT'S FROM 2010. Yes, two years earlier, in the same month, the coastline looked pretty much the same.
Here's six years of Augusts.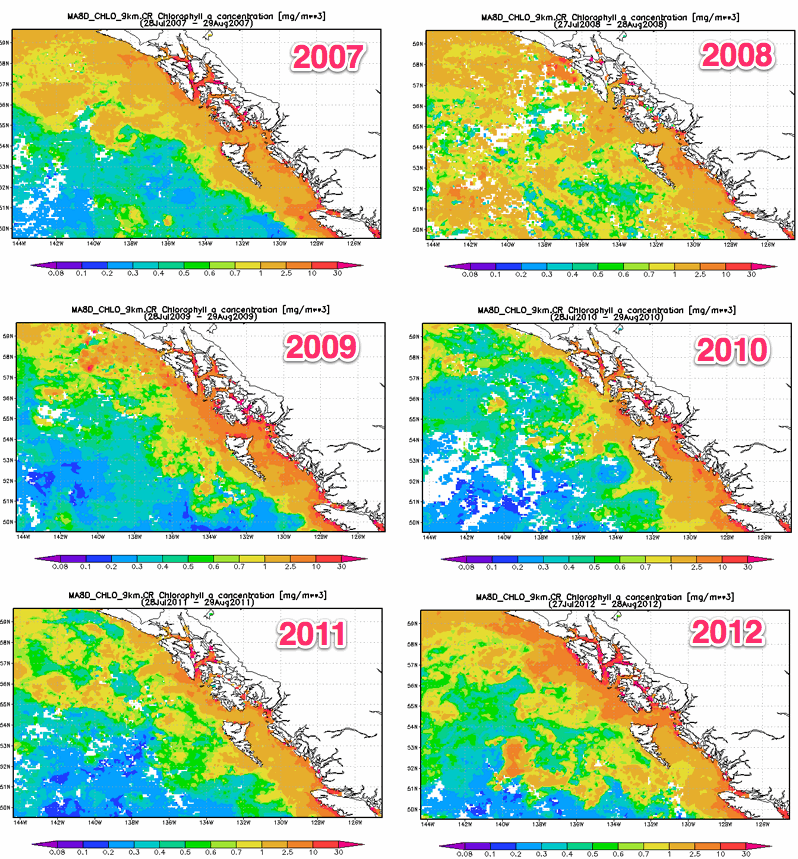 The bloom is the orange blob in the middle of the 2012 image. All the other orange seems to be just normal variations. Here's the bloom in global context: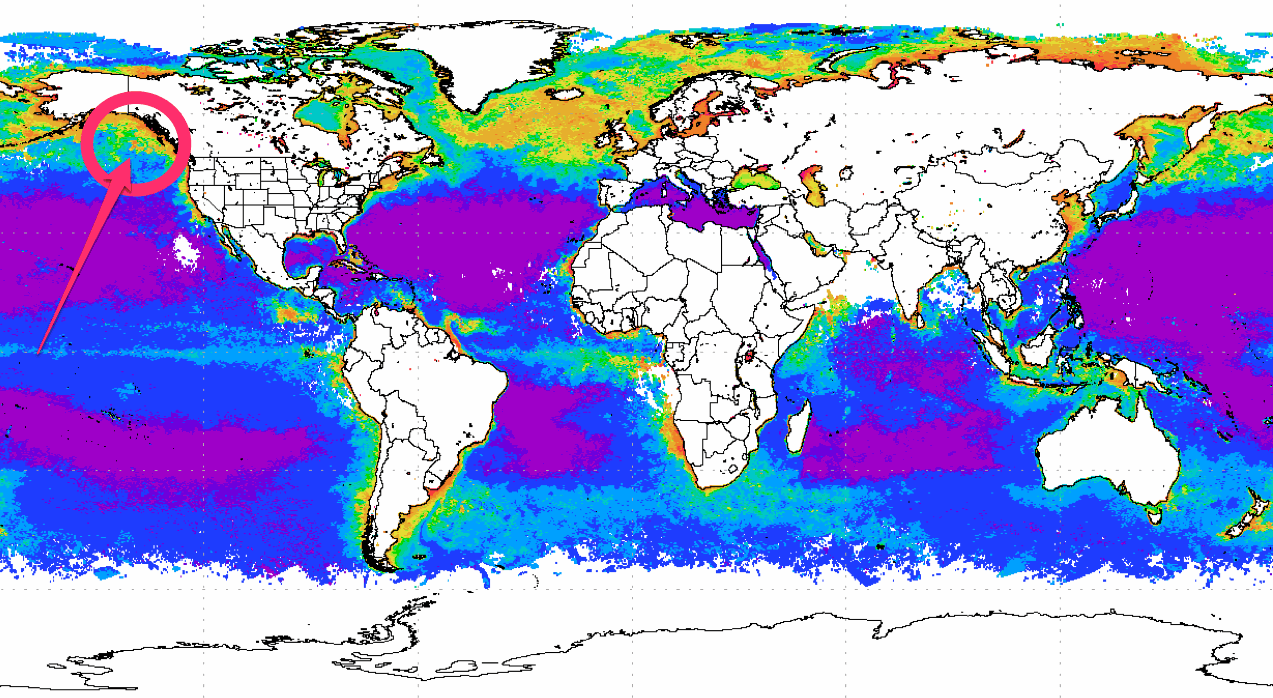 So what's going on? The Guardian seems to be speculating that Russ George is a con-artist, and that he's just doing this to rip off the Haida People, and their bank:


The Haida Salmon Restoration Corporation was established by Old Masset village after they borrowed $2.5m dollars from a Canadian credit union, which provided the loan despite

flagging numerous concerns

about George's credibility and his plans to try to win carbon credits for the project.

University of Victoria climate scientist Andrew Weaver told media that there are "profound implications" to dumping iron, and no guarantee that the ocean can be used as a carbon sink.

"They are not going to get a penny in carbon credits, because there's no evidence the carbon is going to stay where it is," he said.


(The link went to a pdf file that has since been taken down, I've attached a copy here. )

View attachment OMVC_HP_application-ocr.pdf
Last edited: