Administrator
Staff member
A good overview of some of the bunk out there:
http://www.crispian.net/PTIR/Nonsense.html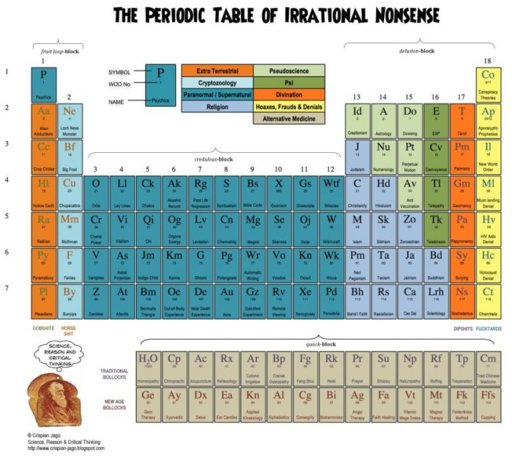 Unfortunately I can't really condone it, as it use extremely pejorative terms to describe the various groups. While you might be
technically
right to describe Christians as delusional, it's hardly going to help the discussion, is it?
This poking fun at people (and just plain insulting them) is entertaining for the skeptics, but it's not actually helping the cause of promoting science and reason.