Administrator
Staff member
Episode 4 of Joe Rogan Questions Everything was on the "Biopocalypse" - the (not entirely unreasonable) idea that there might be some major biological catastrophe in the near future, either from a natural pandemic like airborne ebola or bird flu, or a terrorist attack, or from something that escapes from a lab, like weaponized smallpox.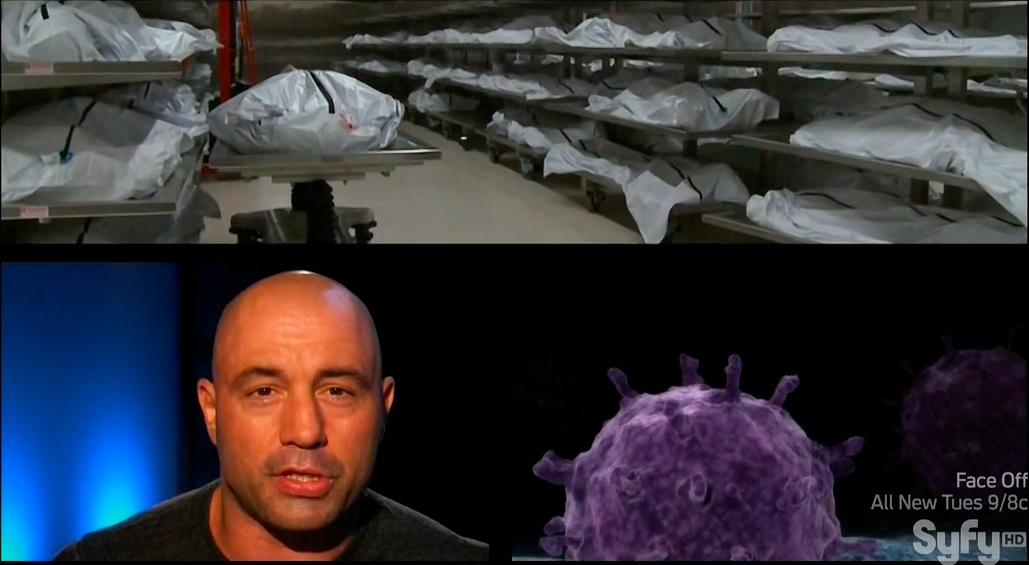 The last segment of the show was on "
Morgellons
", which is a list of symptoms that some people are suggesting is actually a distinct disease characterized by finding unusual fibers on the skin. The CDC did a study a couple of years ago, and concluded there was nothing to indicate a distinct condition.
The most significant part of the segment consisted of Joe taking some samples that a woman had sent him, and having them examined at a lab. They basically found four things:
Flakes of skin (which were not really mentioned, but consisted the bulk of the samples)
Fibers, of various types
A hexagon with some coloring
Diatomaceous earth
The problem with this segment was that these things were presented as somewhat mysterious when they all have very straightforward explanations, especially if you are familiar with Morgellons.
1. Flakes of skin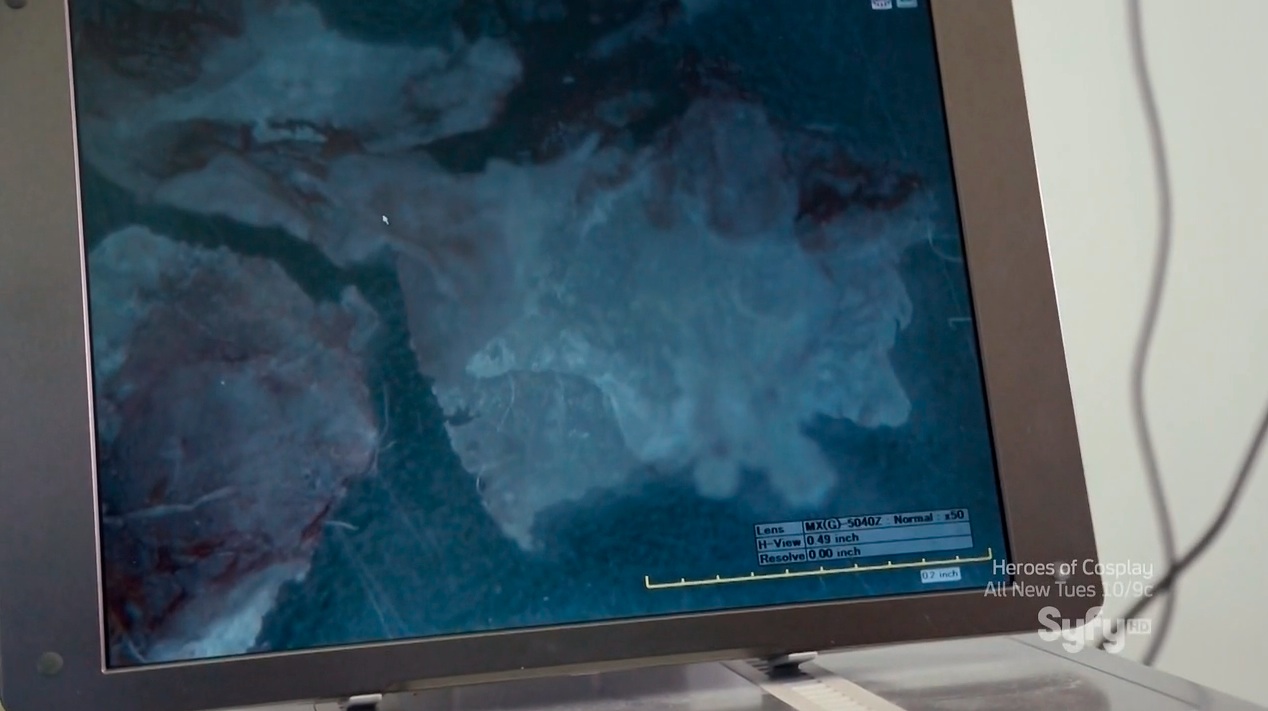 While not really talked about, these flakes of skin were featured quite prominently on-screen several times. They are essentially just dead skin, dried up, some soaked with blood and serum (the clear ooze around a wound), and scraped off. You can clearly see the source of these skin flakes in the preceding clip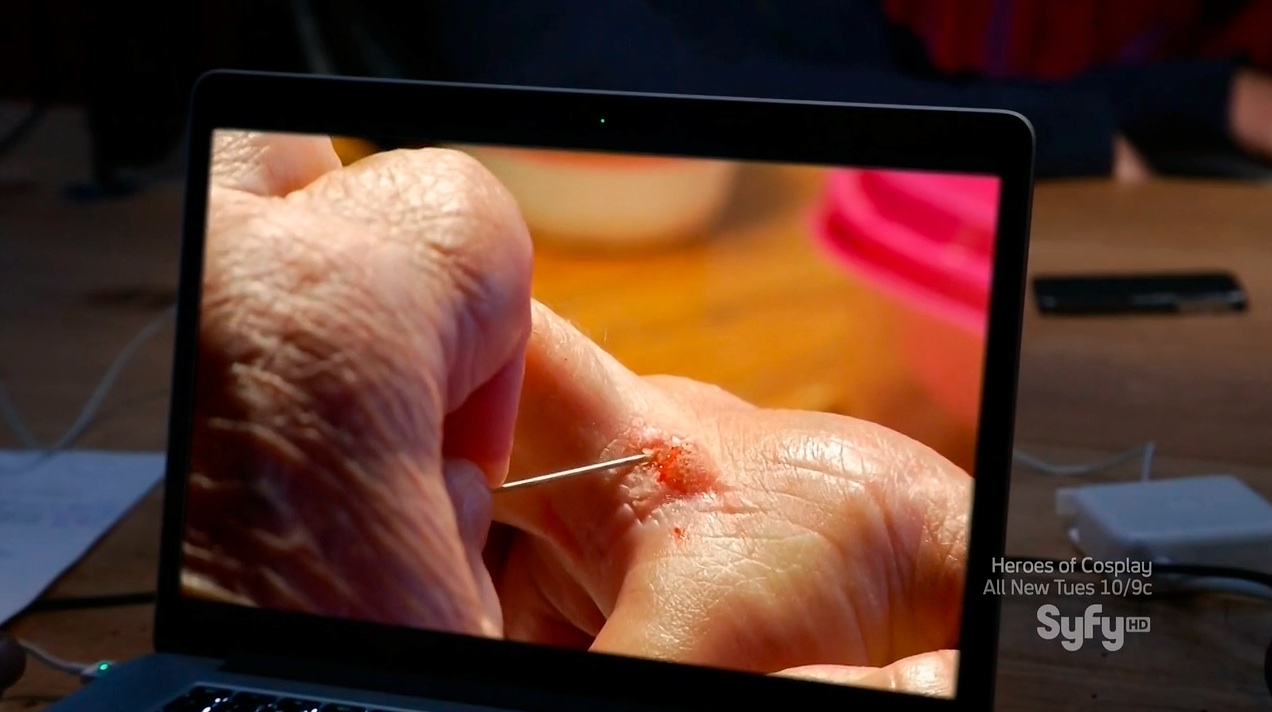 Also in the above image, notice the very fine hair on the back of her finger, right in the center of the image. That's a vellus hair, these are tiny thin translucent hairs that people have all over their bodies, but are quite hard to see with the naked eye.
2. Fibers.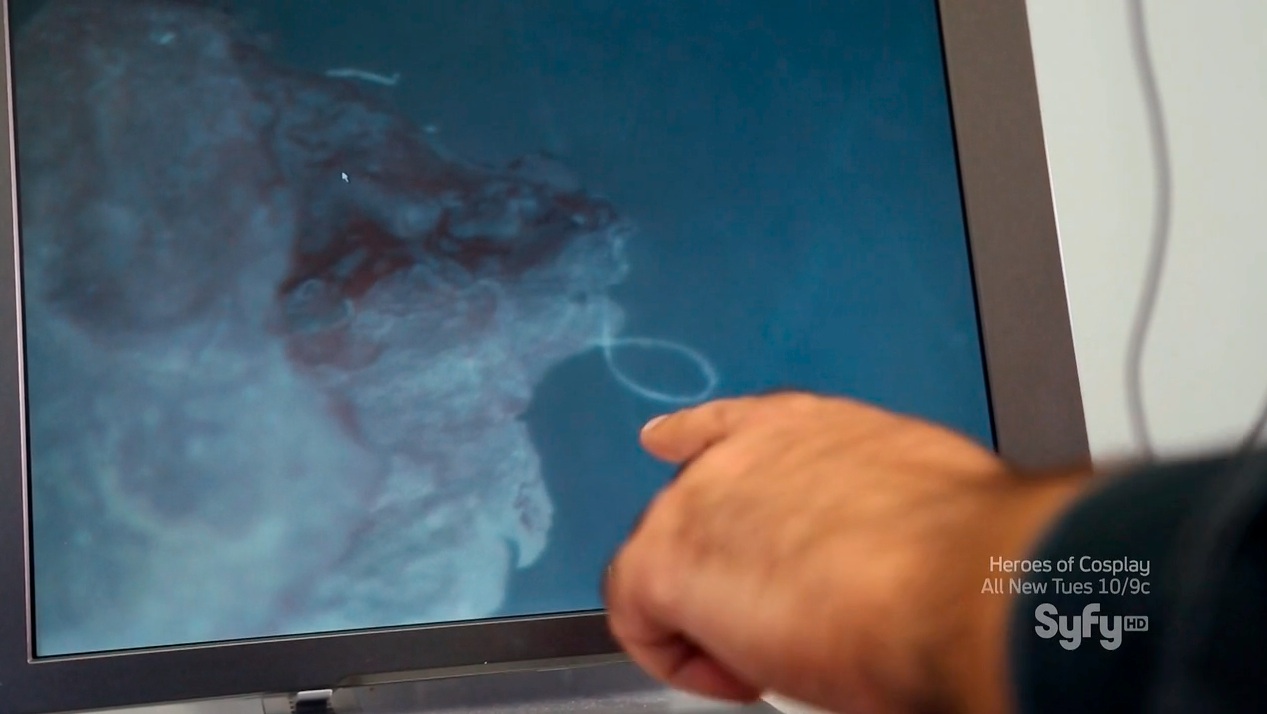 Not much attention was given to the fibers. Some were said to be "not like hair", although the technician seemed to be describing regular ("terminal") hair, and not the smoother vellus hair. However they totally failed to discuss the most likely source of fibers: dust and clothing. Fibers are literally everywhere around you right now. Every square inch of your body will have some tiny fibers on it, mostly invisible to the naked eye. But get a clean piece of adhesive tape or a PostIt pad, and dab it a few times on the back of your arm, or your face, and you'll find a bunch of tiny fibers - though you might need some magnification to see them.
When someone is constantly picking at their skin with a needle, fibers get stuck in the damp healing region, and you'll find all different types: cotton, paper, nylon, wool, hair. It is
expected
that you would find these fibers. It does not indicate anything.
Here's a photo gallery of microscopic photos of ordinary fibers found on the body and around the house.
https://picasaweb.google.com/morgellonswatch/NotMorgellons?fgl=true&pli=1
3. Hexagon.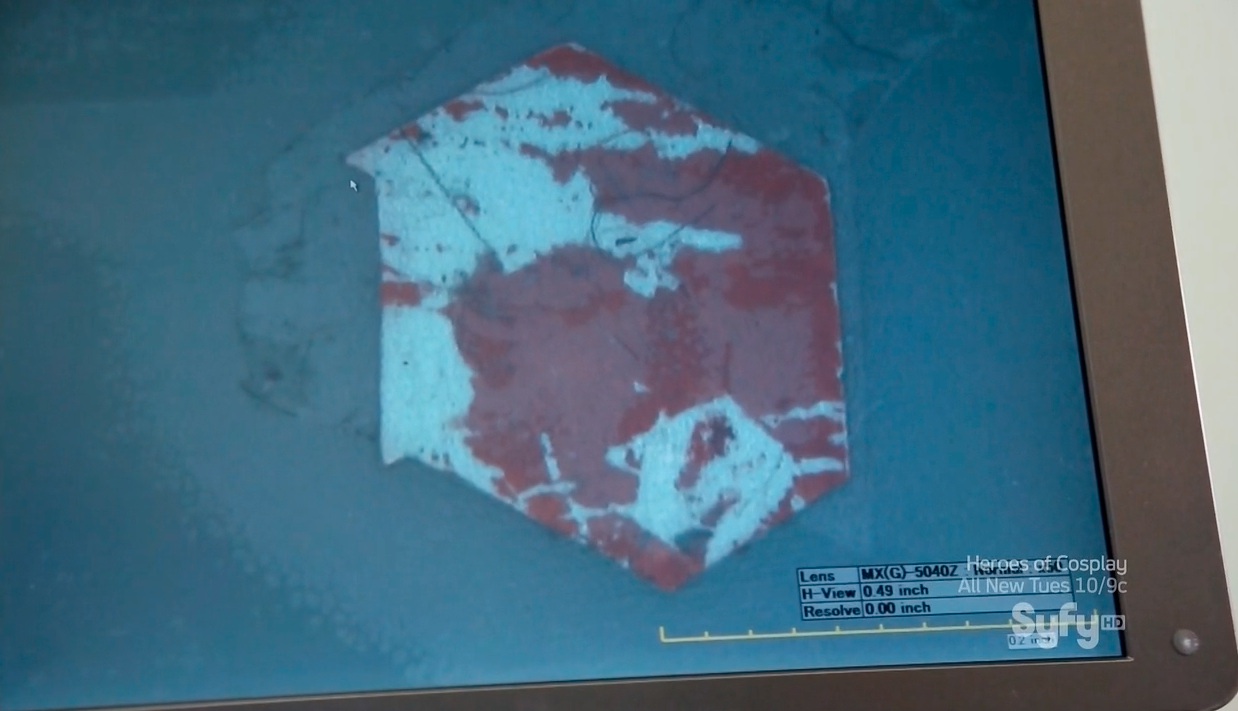 These hexagons come up a lot in the Morgellons community, they refer to them as "glitter", because they are shiny.
But
that's actually what they are
. Glitter. Specifically they are hexagonally cut glitter. Most glitter is made from very thin sheets of plastic coated with a colored reflective coating, and cut into tiny hexagon. What you see above is a piece of glitter with the coloring flaking off.
Here's a close up of some hexagonal cut glitter.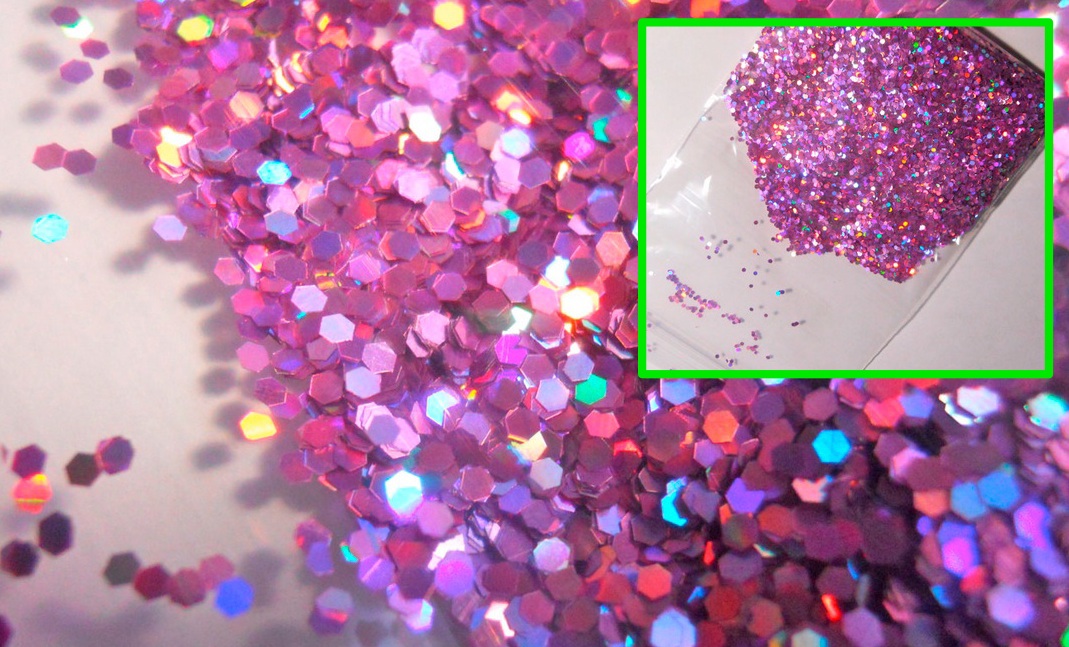 Glitter is used in crafts, found on greeting cards, artwork, and novelty items, and it is used in makeup. The individual flakes are very small, and it's easy to get them on your skin.
4. Diatomaceous earth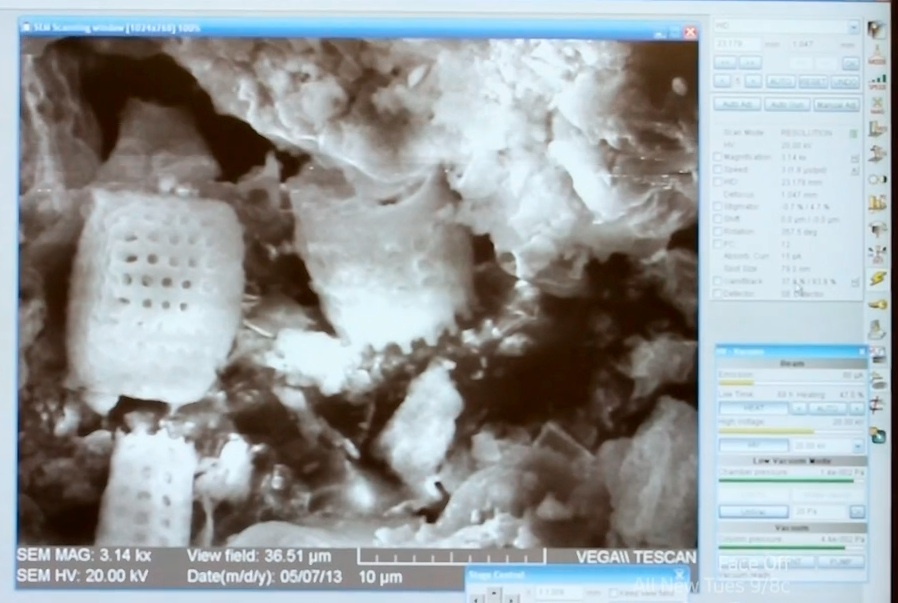 Diatomaceous earth is basically a fine white powder that is very absorbent, as it's made from a type of soft sedimentary rock that consists of the fossilized remains of a type of hard shelled algae called diatoms. It's used as an abrasive, a desiccant, and in agriculture, and has many other uses. It looks really interesting under a microscope, as there are lots of different types of the algae skeletons.
It's also used by people with Morgellons as a home remedy, it's one of the most popular.
https://www.google.com/search?q=Diatomaceous earth morgellons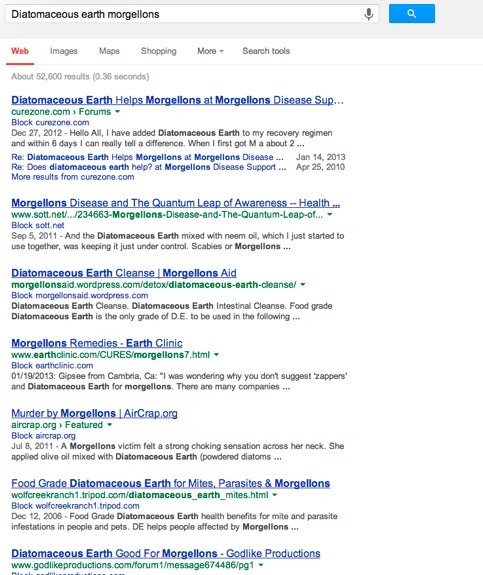 So the reason that they found Diatomaceous earth on the skin of someone with Morgellons is because she put it there. That
is
human skin, just human skin with diatomaceous earth on it.
Joe ends the segment saying he thinks Morgellons is a real disease. That's rather disappointing, as while the physical sensations and mental suffering are real, there's no scientific indication that there's a distinct condition that causes all these symptoms. There are lots of different existing conditions that explain the different individual cases far better. And the fibers are almost certainly a combination of hair and environmental fibers. Promoting the idea that Morgellons is distinct disease means that people who think they have it will avoid treatments for their other conditions.
But the primary problem with this segment is that it presented the microscopic evidence as showing something of significance, when it actually showed nothing at all unexpected.
Last edited: