I provided film evidence of molten steel but just for fun, I'll provide some more.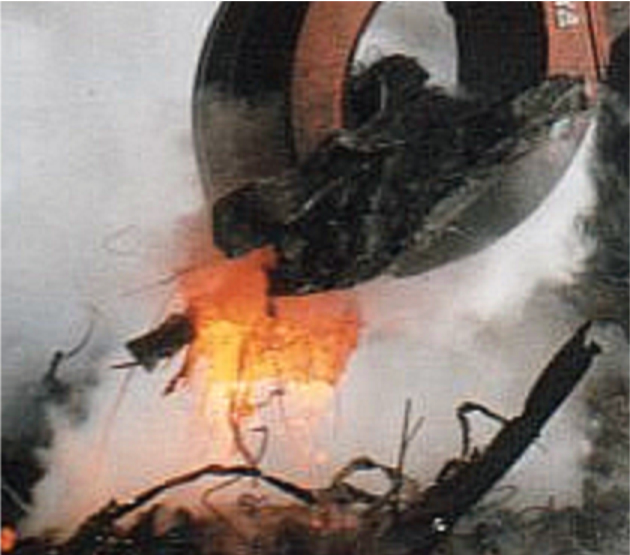 would you like to suggest the picture is faked or would you be willing to agree that at least in this picture we can see molten steel ?
I'll provide another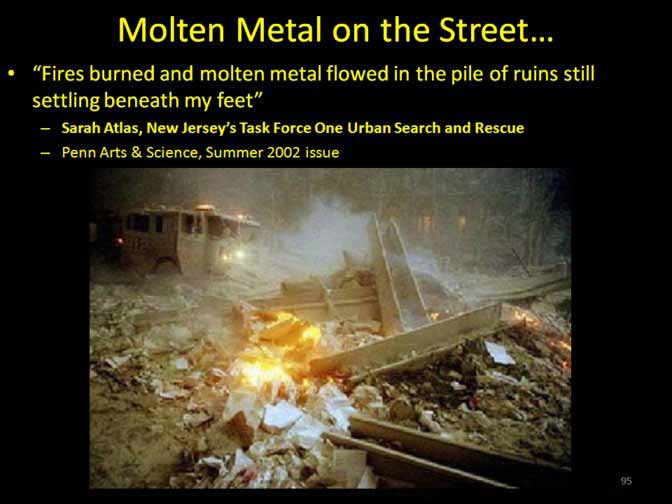 How about piles of fused debris and many examples of metal contorted in ways that require extreme temperatures
Code:
http://www.google.com/imgres?imgurl=http://i662.photobucket.com/albums/uu347/911conspiracytv/pc190018.jpg&imgrefurl=http://911conspiracy.wordpress.com/2010/01/24/molten-steel-extreme-temperatures-at-wtc/&usg=__7hjt9dsd55-qprr4YxK1ya-jWaI=&h=1704&w=2272&sz=626&hl=en&start=12&sig2=7JvFensDxxFqMULtxe-k5w&zoom=1&tbnid=l2LPN5DByy8CuM:&tbnh=112&tbnw=150&ei=EE_nUeXzEMSlqAGOjYH4BQ&prev=/search%3Fq%3Dcross%2Bmelted%2Btogether%2Bat%2B911%26um%3D1%26hl%3Den%26gbv%3D2%26tbm%3Disch&um=1&itbs=1&sa=X&ved=0CEIQrQMwCw
I think we can pretty well lay to rest any question of there being melted steel, multiple references and film evidence later from multiple sites all confirm the existence of this molten steel.
OK not sure how to post a web link but that "code" is it. Lists multiple pictures of molten steel, steel globules, and about 50 eye witness accounts, although if you want to ignore the eye witness accounts I'll understand, I would probably question it, except for that there are so many of them.
Last edited by a moderator: