An article recently shared on facebook
,
Rape victim sentenced 200 lashes by Saudi court
,
usually with this image -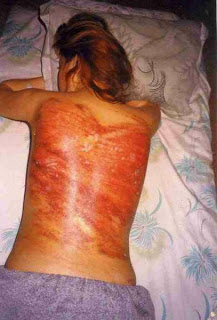 resurrects a 6 year old case as new...
However, the Clarion piece is from 2007.
and includes the update...
The exposure of this case prompted comment from President Bush and led to a pardon from the Saudi King.
http://www.timesrecordnews.com/news/2007/dec/17/saudi-king-pardons-rape-victim-sentenced-200-lashe/
The image that accompanies the facebook-shared article is used in a 2010 article about *Iranian* persecution of LGBT citizens.
http://madikazemi.blogspot.com.au/2010/03/iranian-lgbt-persecuted-harassed-raped.html?utm_source=feedburner&utm_medium=feed&utm_campaign=Feed: SaveMehdiKazemi (LGBT asylum news)
Last edited by a moderator: