Though most believers claim that mainstream media won't cover the subject, that is false. Practically all media big and small has at one time or another broached the subject. Many believers don't know this, however, because the resulting debunking isn't acknowledged is ignored or even hidden because to do so would show the shortcomings of both the membership and their leaders. That is hypocrisy and when folks avoid correction when their claims are publicly found lacking it is actually even a deliberate deception by omission.
So, now we have one of the major UK outlets doing a fair job of debunking chemtrails. I see that even the Telegraph isn't immune to mistakes, however, and fell into the minefield laid by the multitude of chemtrail believer-led misinformation. They say:
Not true, because Hagberg first of all is
only a local small town leader
, and secondly there is no record that
she ever addressed the Swedish Parliament on the issue.
https://www.metabunk.org/threads/sw...ail-issue-in-parliament.791/page-2#post-18070
The Telegraph's mistake was taking on face value the many references by chemtrail believers that Hagberg had that sort of influence. They bought into the meme and even though they should have known better they failed to confirm and fact-check what they saw on the internet.
=========================
'Chemtrails' and other aviation conspiracy theories
Ever wondered why some planes emit long, lingering clouds of white vapour, while others pass overhead without leaving a trace?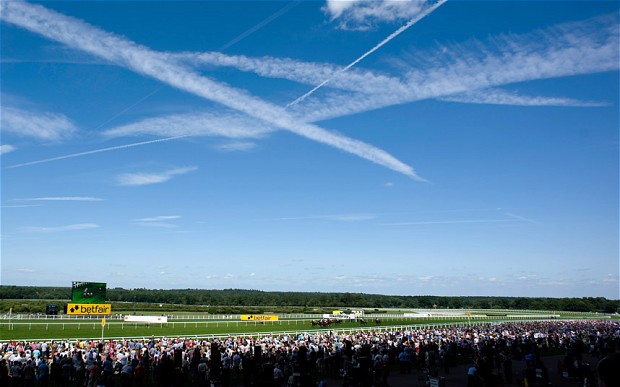 The trails which arouse the most suspicion are those that remain visible for a long time, dispersing into cirrus-like cloud formations Photo: GETTY

By
Oliver Smith
10:50AM BST 24 Sep 2013
The seemingly random appearance of "contrails", as these lines of condensation are commonly called, is considered by a small but vocal online minority to be evidence of government conspiracy. The clouds are, according to some, in fact "chemtrails" – chemical or biological agents sprayed at high altitude for any number of top secret reasons.
Continues:
http://www.telegraph.co.uk/travel/t...s-and-other-aviation-conspiracy-theories.html
Last edited by a moderator: