Administrator
Staff member
This leaked report details the Pakistani reaction to the bin Laden killing by US forces. It concludes that bin Laden was killed more or less as described, and not killed many years earlier, as conspiracy theories suggest.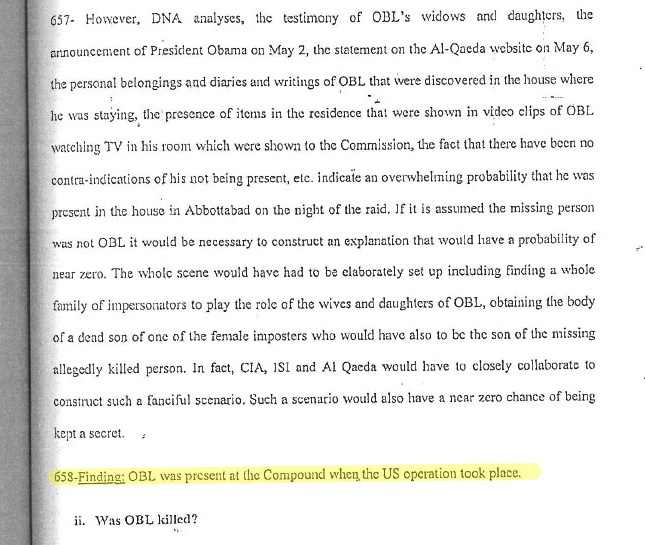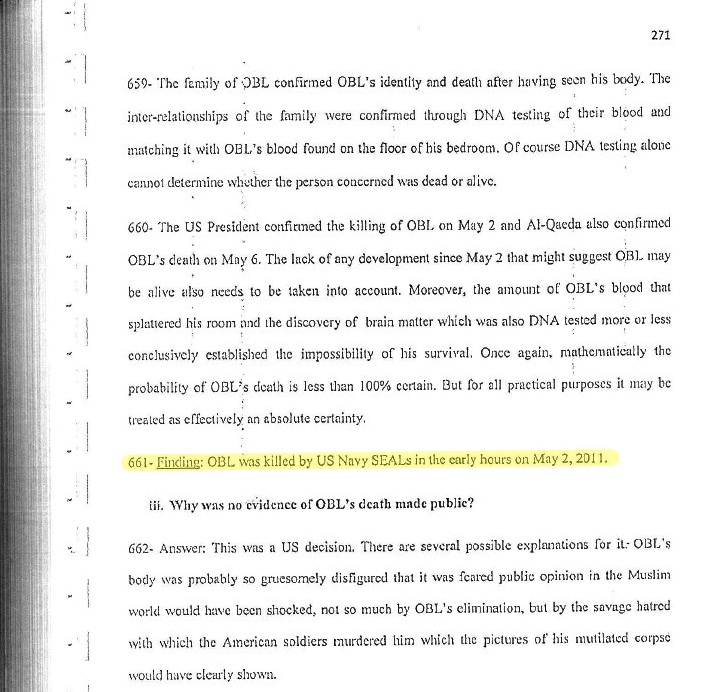 It will be interesting to see how conspiracy culture incorporates this report into the various theories.
http://www.aljazeera.com/indepth/spotlight/binladenfiles/
http://webapps.aljazeera.net/aje/custom/binladenfiles/Pakistan-Bin-Laden-Dossier.pdf
In an Al Jazeera exclusive, the results of the Abbottabad Commission are now being made public.

It was charged with establishing whether the failures of the Pakistani government and military were due to incompetence, or complicity. It was given overarching investigative powers, and, in the course of its inquiry, it interviewed more than 201 witnesses - including members of Bin Laden's own family, the chief of Pakistan's spy agency, and other senior provincial, federal and military officials.

The Commission's 336-page report is scathing, holding both politicians and the military responsible for "gross incompetence", leading to "collective failures" that allowed Bin Laden to escape detection, and the United States to perpetrate "an act of war".
Last edited: