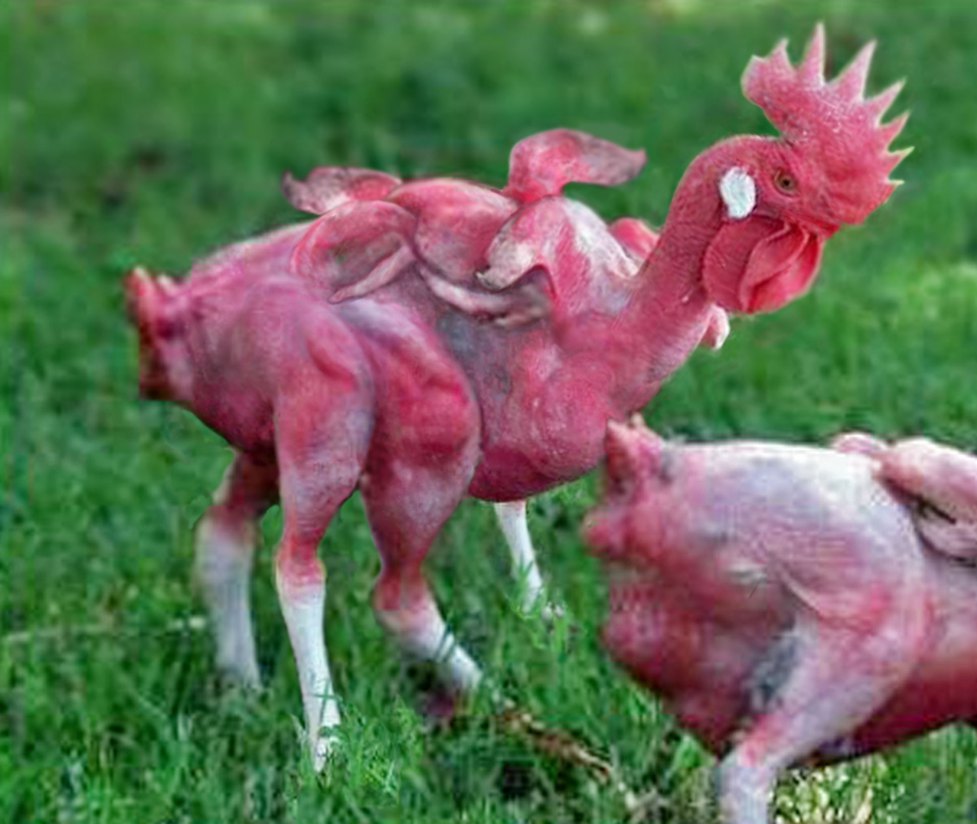 A lot of people believe that KFC doesn't use real chickens, but instead uses "genetically modified organisms" that are beakless, featherless, and have multiple legs and wings. Here is a
current incarnation of the hoax/conspiracy.
The image they use is fake, which I know because I made it.
When a friend told me about KFC using mutant chickens, I didn't believe it and wanted to look up online to see what the GMO 'bird" looked like. There wasn't any image. At the time I was teaching English in China and discovered that about half my students believed the hoax, so I created a lesson to help them see through it. As part of the presentation of the hoax I included a picture (which I secretly made in Photoshop) of the "bird" as evidence. And as a part of revealing that the story is a hoax, I told them the truth about me creating the picture on the computer. Somebody nicked that image off of my webpage and it is now being used as evidence to promote the hoax. The upside of this is that I have the original Photoshop file, and can show stages of my creation, and have done so
here
.