Administrator
Staff member
Kevin Trudeau had several conspiracy theories. One of which is that in the 1950s a British doctor (A.T.W. Simeons) discovered a "miracle drug" that would change the body's metabolism, allowing you to eat whatever you liked, and maintain a healthy weight. However, in this theory, the powerful food and diet industry conspired to cover up this secret.
Trudeau wrote a book "The Weight Loss Cure 'They' Don't Want You to Know About", and with the help of some very seductive infomercials the book shot to #1 on the New York Times Bestseller list. The infomercial depicted a very enticing diet, where you could eat steak and chocolate. But the reality was very different, with the book calling for a period of eating just 500 calories a day, taking lots of herbal supplements, and injections of the hCG hormone.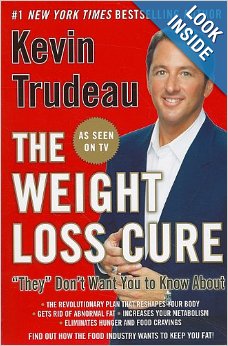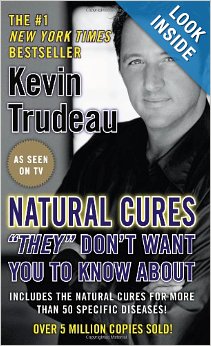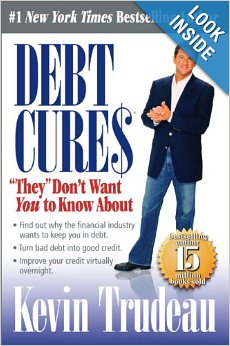 Trudeau had previously been fined for making misleading claims regarding herbal remedies - about which he also promoted conspiracy theories regarding "big pharma". As part of his then plea agreement he had agreed not to make any more misleading claims, however on Nov 12th 2013, Trudeau was convicted of criminal contempt for precisely that.
http://www.chicagotribune.com/news/...in-tv-pitchmans-case-20131112,0,2063993.story
Alternative medicine has many adherents, and many people remain convinced that Trudeau is not a con-man, a the victim of a real conspiracy. But Trudeau's "cures" seem utterly without evidence, and everything he does seems designed only to make money, based upon exploiting people's willingness to believe conspiracy theories, combines with some reasonable sounding criticisms of conflicts of interest and profit motives.
http://en.wikipedia.org/wiki/Kevin_Trudeau
Last edited: