Administrator
Staff member
Allen Epling spotted a odd looking shiny shape in the sky: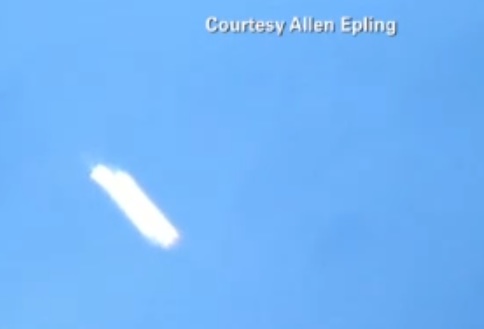 http://www.cnn.com/video/?hpt=hp_c3#/video/us/2012/10/26/ufo-spotted-over-kentucky.wlex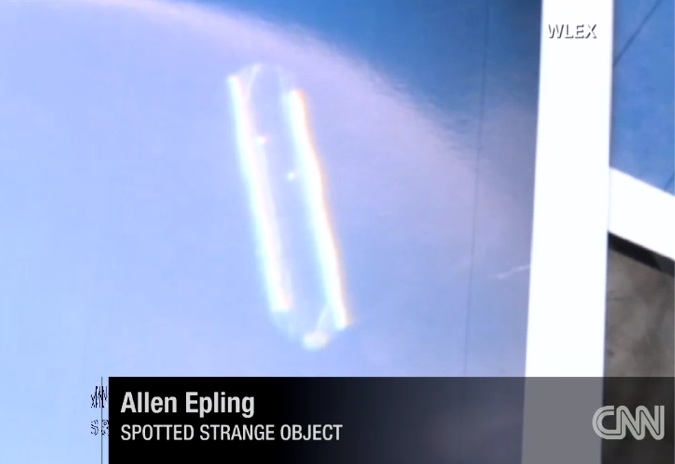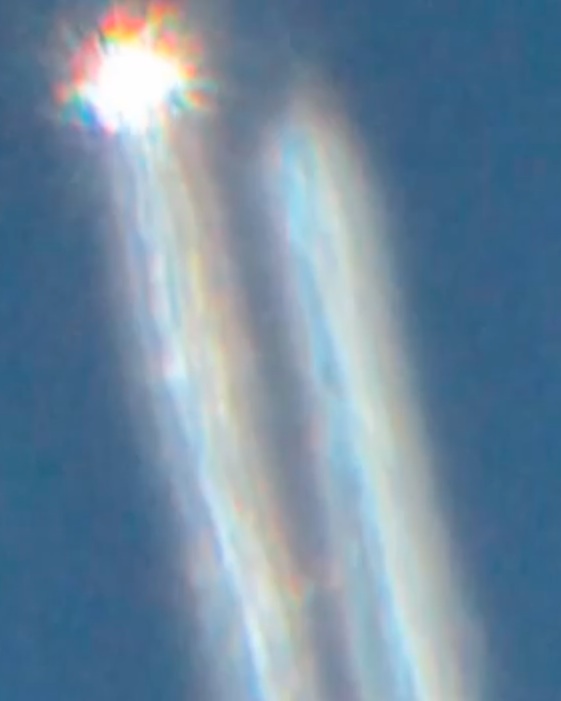 ​
My initial impression is that it's a short segment of a contrail - in one image you can see what looks like a plane at the end. But it does seem unusually reflective. Perhaps that's just over-exposure in the camera though? The excessive zoom and poor optics make it hard to make out any details.
Another alternative is that it's some kind of balloon.
Last edited: