This isn't a conspiracy theory ... yet, but the Opportunity rover passed twice over the same spot on Mars, and the second time it was there, there was a new rock there, which had similar size and coloring to a jelly doughnut.
http://www.latimes.com/science/scie...40120,0,7383667.story?track=rss#axzz2r4ld8m8L
This may have been kicked up by one of the rover's wheels in the previous transit, but there's no accepted explanation yet. I'm waiting for the conspiracy theories to form. It's certainly mysterious.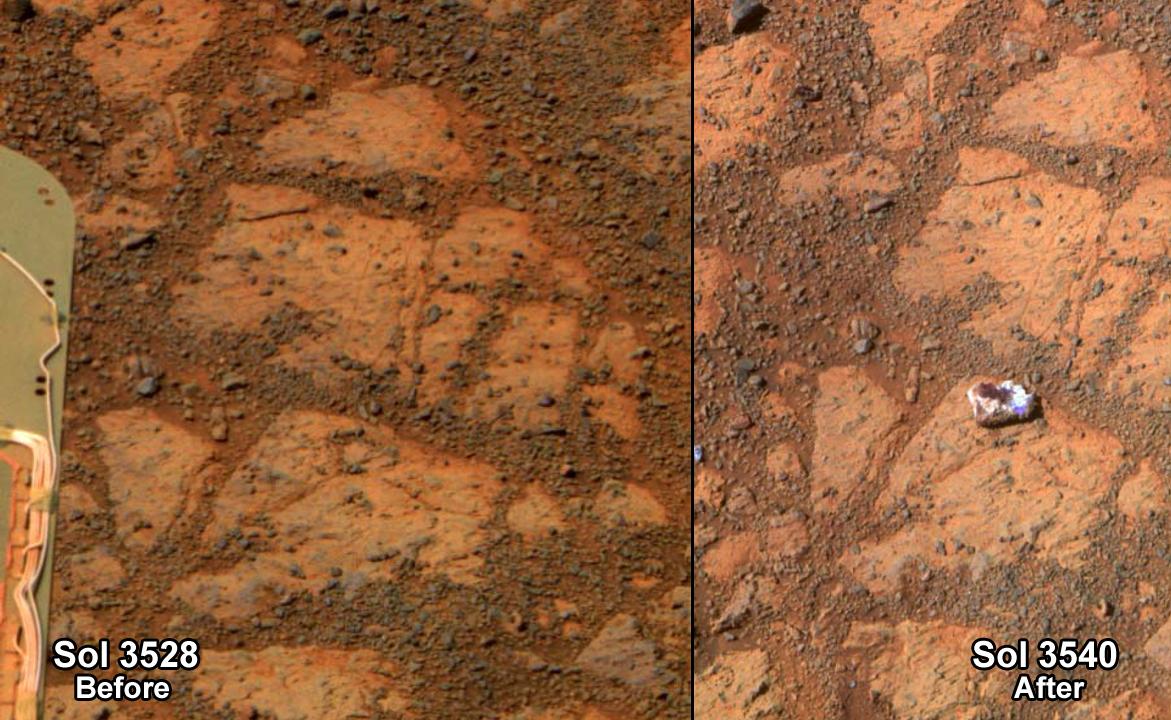 Last edited by a moderator: