In Italy's upcoming election, an anti-establishment party called
The Five Stars Movement
is running third in the polls, and is expected to make up a significant enough portion of the Parliament(~20%) to have a voice. Led by satirical comedian
"Beppe" Grillo
, the movement contains a significant number of chemtrail believers,
including Grillo, from what I understand.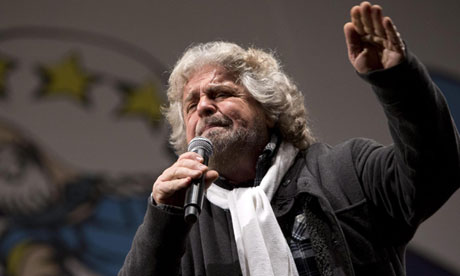 His blog is probably the most popular in Italy, he has drawn crowds of 100,000 and there are many
conspiracy theory type views
being expressed by members. I think it end up being a significant advance for chemtrails. It might be good to find a way to ally with skeptics in Italy and oppose this.