I live in upstate NY and noticed some very strange weather patterns this week. Instead of asking some conspiracy theory quacks, I thought it would be better to ask the people of this form so I can hopefully be "debunked". I tend to not believe in this crap.
Been seeing a lot of increased air traffic lately with very loud jets (military base is ~ 45 miles away). Captured a few nice pics of contrails a fewer weeks ago on a nice clear day. Seemed kind of strange how the end of the contrail suddenly disappeared but I'm sure it can be explained.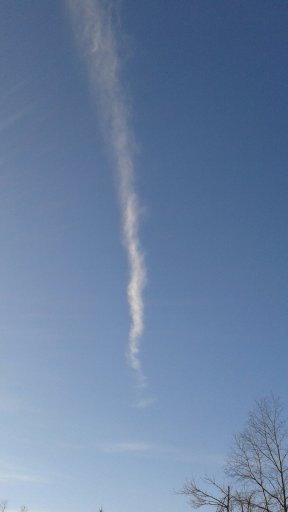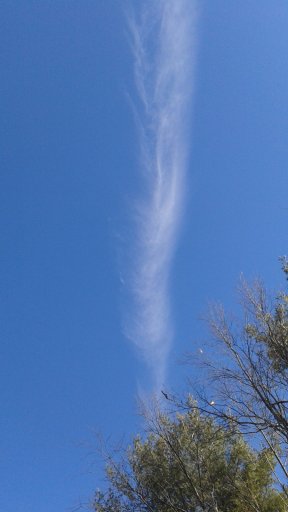 Yesterday morning I was stacking firewood outside when it started to snow quite heavily. I was a little surprised since I thought the area was dominated by high pressure for a few days. It was snowing heavy at 9am est and was finished by around 930am in my area. The Doppler pattern on twc looked like a bulls-eye shape. I've been told it is just a Doppler spread effect, but, isn't that caused by a long distance from the radar tower? The bulls-eye clouds were right smack on top of the tower so I thought it would be from the "dead zone" caused by the angle of the radar but idk. Here are some screen shots from twc on that day: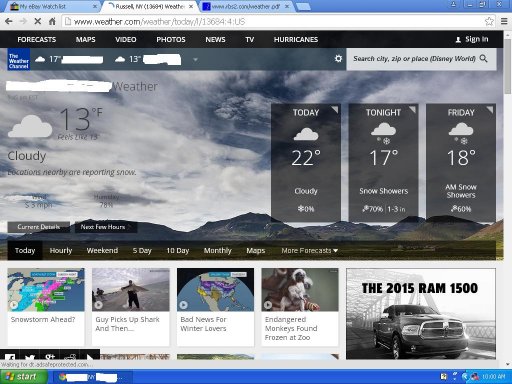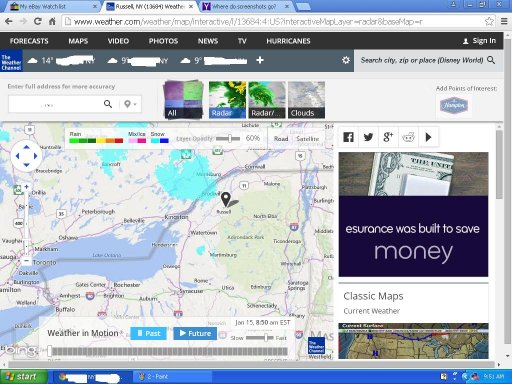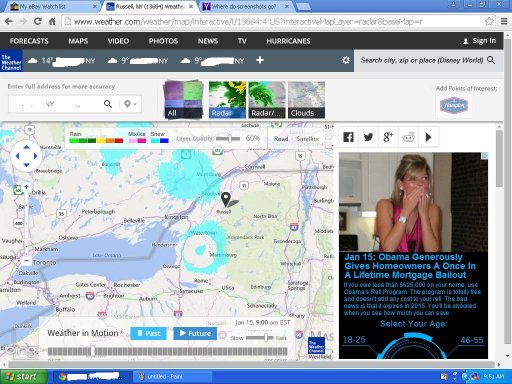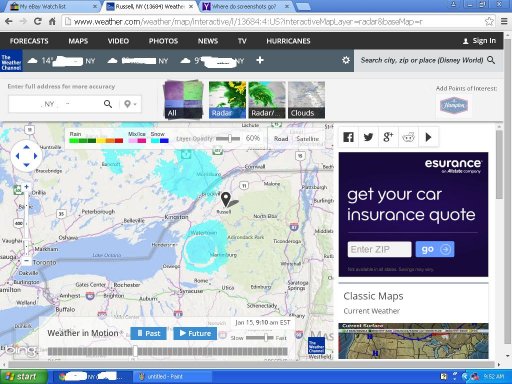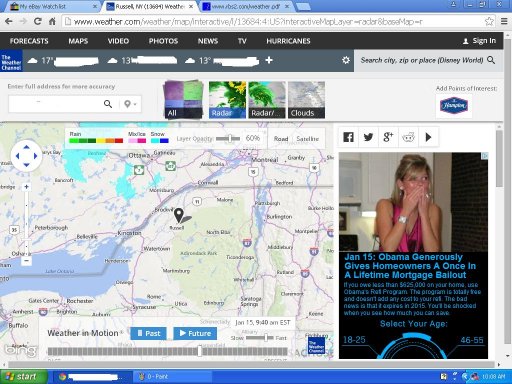 I am lead to believe that the general consensus about twc is that it sucks. So I tried looking at some radar data from
http://vortex.plymouth.edu/nids.html
and
http://www.rap.ucar.edu/weather/radar/
I found it a little strange how the data for January 15th 14:08 to ~18:00 UTC (9:08-13:00 EST) is missing for the TYX radar. Maybe it's just a coincidence. The neighboring radar CXX had some strange patterns later on that day around sunset so I'm assuming these are sun spikes?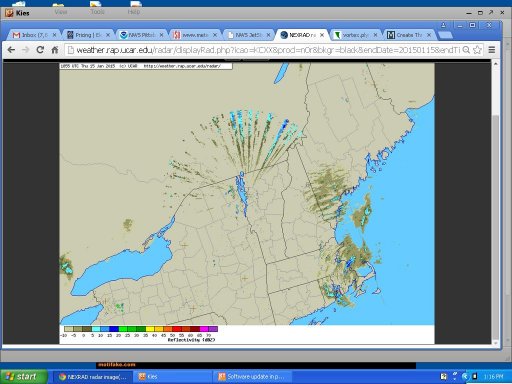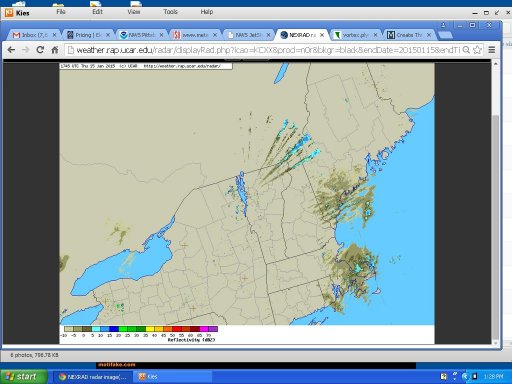 Around 9:30am EST yesterday I snapped a few more contrail pics: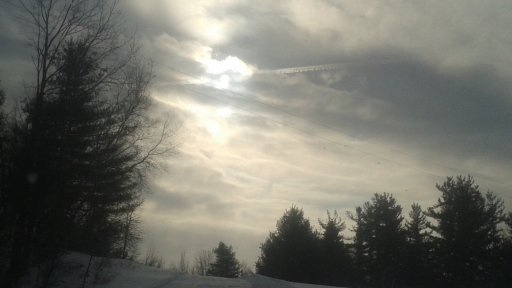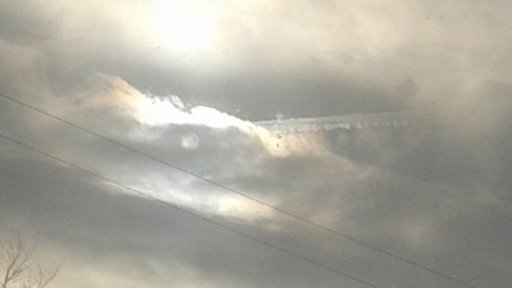 Well in any case, I collected a few snow samples and was considering doing some elemental analysis. I just wanted to ask this community if they think it would be worthwhile to do this since it is expensive, I don't have a lot of money, and would be happy to throw them out if I can get some answers.
Thanks for viewing this thread.