Administrator
Staff member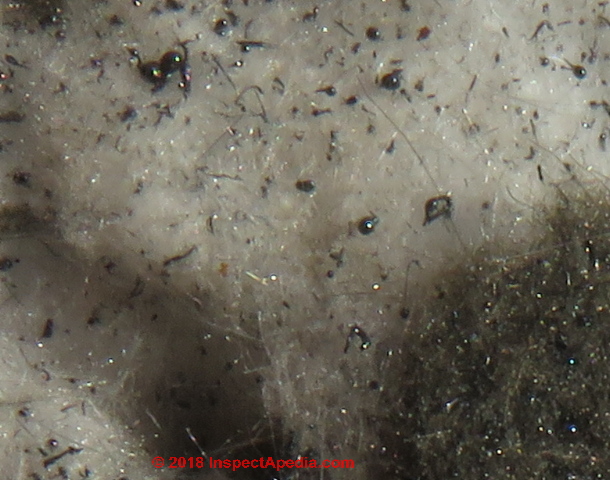 After reading how most of the insulation in the world trade center was "Slag Wool" (a type of mineral wool insulation made from iron refining) I wondered if it might have some iron microspheres in it. So a little searching led me to the above image, from:
https://inspectapedia.com/insulation/Rock-wool-microscope-identification.php
They are very interesting because they
look
like iron microspheres. But without checking with a magnet, it's impossible to tell. They might possibly be melted fibers with some carbon making them dark.
Another possibility is lead. Some slag wool was made from lead slag - although it's not clear when that practice stopped. Seems to have still being going on the 1970s though
http://citeseerx.ist.psu.edu/viewdoc/download?doi=10.1.1.836.5918&rep=rep1&type=pdf
The "Fowler 1980" reference leads to:
https://www.cdc.gov/niosh/docs/80-135/NIOSH_Pub_80-135.pdf?id=10.26616/NIOSHPUB80135
Which describes how the process creates spheres ("shot") which is separated from the wool
The shot here is slag though, not iron.
Last edited: