Recently the airline Virgin Australia posted some photos on Facebook that had been taken by a passenger on board a flight from Perth to Adelaide:
Photos below: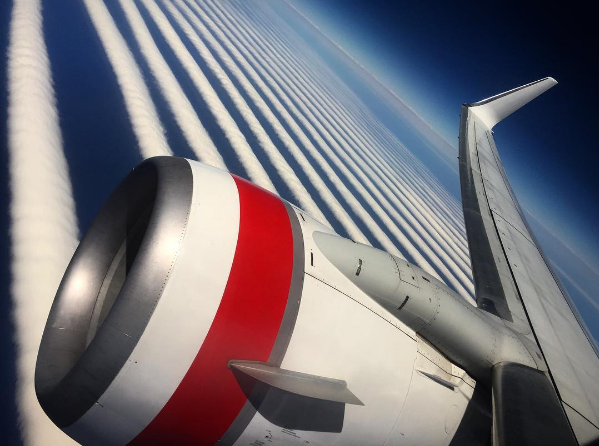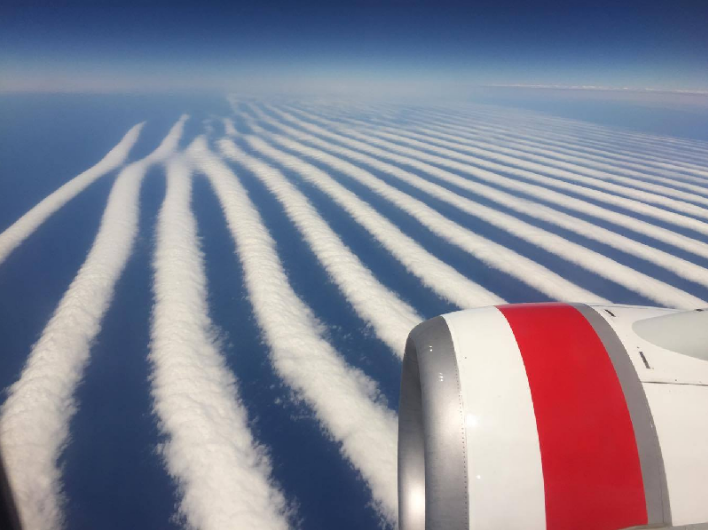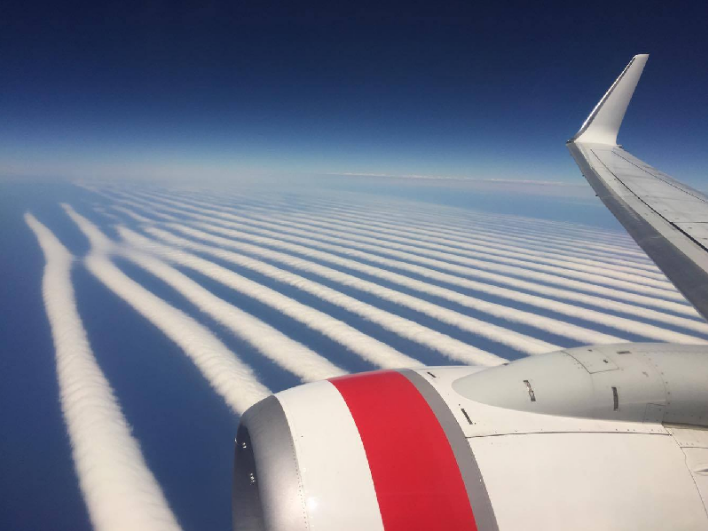 At the time of writing, the thread has almost 500 comments, many of them as a result of the post being shared on chemtrail groups, with claims that the clouds are somehow artificial or linked to spraying from aircraft.
In fact, the clouds are a natural formation.
We can find them on satellite images:
The pictures were first posted on Instagram on January 6 by Ilya Katsman (@theonlyilya), here:
Source: https://www.instagram.com/p/BO6VNmEDrcy/?taken-by=theonlyilya
Fortunately, Australia is in the field of view of the Japanese weather satellite Himawari-8, which posts high-resolution full-colour images every 10 minutes, at
http://himawari8.nict.go.jp/
Looking at the satellite imagery for January 6 quickly shows an area of linear clouds off the south coast of Australia:
Using FlightRadar24, we can see that the Virgin Australia flight, VA714, crossed the area of the clouds at about 2:00 UTC (10am Perth time):
[compare]
[/compare]
Overlaying a crop from the satellite image onto the photo from the plane, and adjusting for perspective, gives a good match, showing where the waves intersect in a Y shape on the eastern side of the formation:
The clouds are in fact a well-known phenomenon called the "morning glory", where a series of "roll clouds" form due to standing waves of wind in the atmosphere.
Wikipedia describes
the most well-knowm occurrence, which forms on a regular basis in the north of Australia:
The geography here is slightly different but the result is the same: sharply defined parallel bands of cloud forming in the morning.
Last edited: