"Arts Parts" refers to a collection of objects that were supposedly anonymously sent to Art Bell.
https://web.archive.org/web/20010614020521/http://www.artbell.com/roscrash.html
The "vent" material is very interesting:
That's a much more specific look. Very similar to air-conditioning vents, but on a dollhouse scale.
UPDATE Dec 12 2019 - The following is a summary of the identification from the thread below.
It's almost 100% certain this is a sheet of louvered fins for a heat exchanger (like a radiator or air conditioner).
Here's a VERY good match.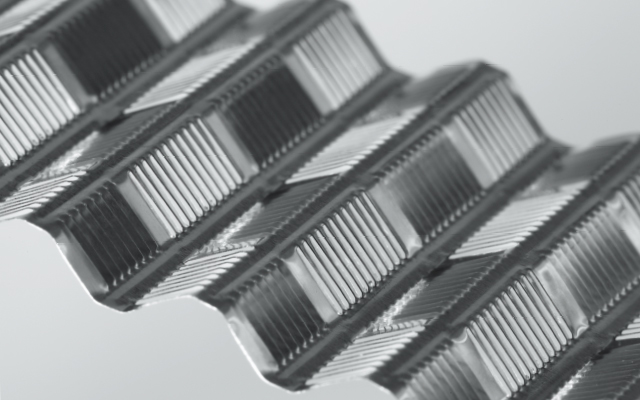 Source:
http://www.daiwaracinglabo.com/about/
Note the exact same pattern of alternating direction blocks of 10 louvers, with long vertical grooves between the louvers where they are bent into an S-shape.
Here's another example showing the alternating directions of the louver pitches.
https://www.intechopen.com/books/he...e-study-of-heat-exchangers-with-louvered-fins
And another, showing the normal zigzag structure of the fins, with some fins partially flattened.
https://www.dewitts.com/blogs/news/what-is-serpentine-fin
Well done
@deirdre
, who first found this connection.
Last edited: