Today I have observed an unusual type of contrail evolution that I have not encountered before. There [seemed to be] an asymmetric contrail behind a four-engine jet: three trails has merged together, whereas one stayed apart:
The triple trail has dissipated quickly via Crow instability, whereas the single trail has persisted and spread a bit (in a limited area of the sky):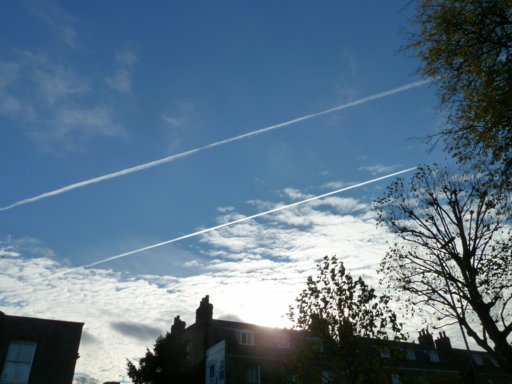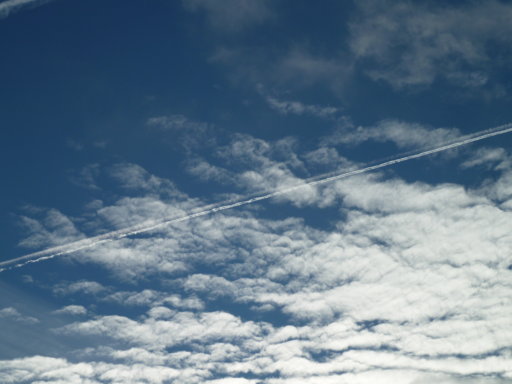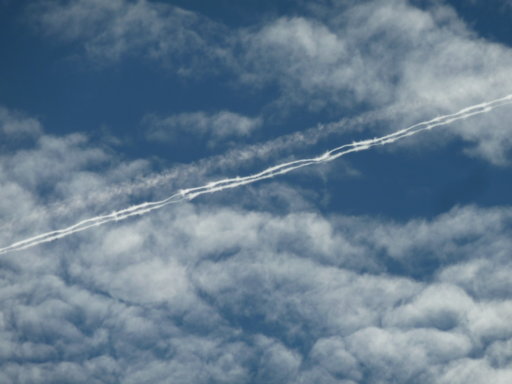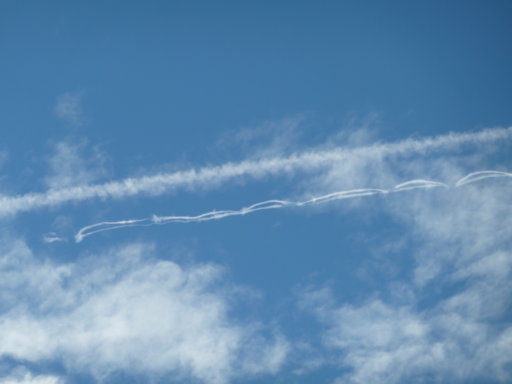 Actually, I've observed this type of contrail evolution twice on the two consecutive planes flying by the same route with a few minutes interval, but recorded only the second one. The planes left two parallel segments of persistent trails ending at about the same distance: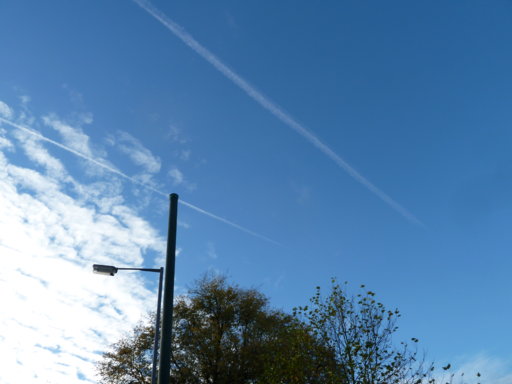 In contrast, another four-engine jet some twenty minutes later has left a symmetric contrail that quickly dissipated, again via Crow instability: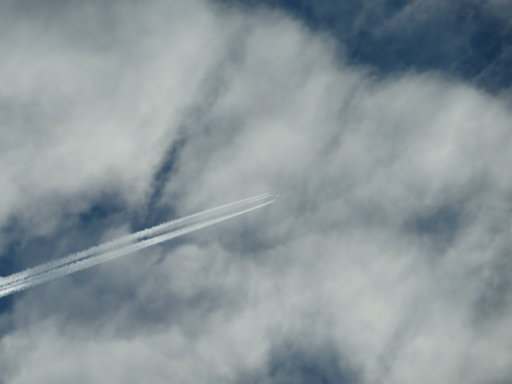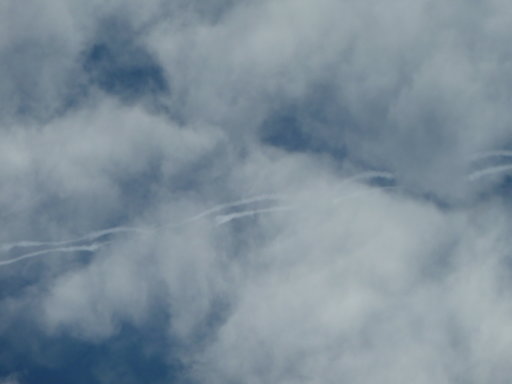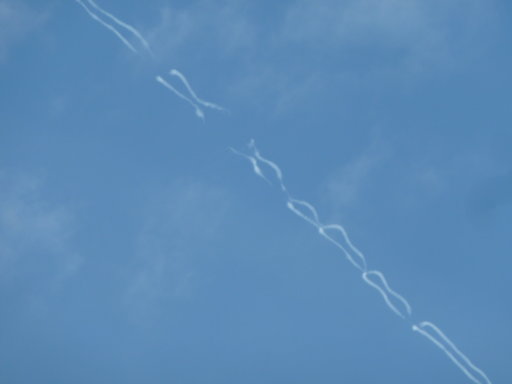 I have seen asymmetric trails behind four-engine planes before, but they either dissipated, or persisted all together. It is the first time I see the trail from one of the engines persisting, while the trails from the other engines dissipating.
What would be the likely origins of such asymmetric trails? I can hazard a guess, but would like to hear the expert opinion first.
Last edited by a moderator: