A perfect example this morning, in 4 easy steps that you too can try at home.......
1.) Check the Storm Prediction Center's convective outlook for the upcoming days.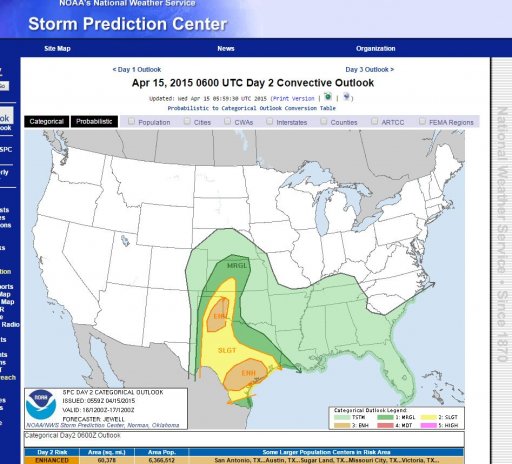 http://www.spc.noaa.gov/products/outlook/
2.) Then find some corresponding radar anomalies, namely a large amount of anomalous propagation caused by ducting of the radars' beams due to the atmospheric conditions existing at the time: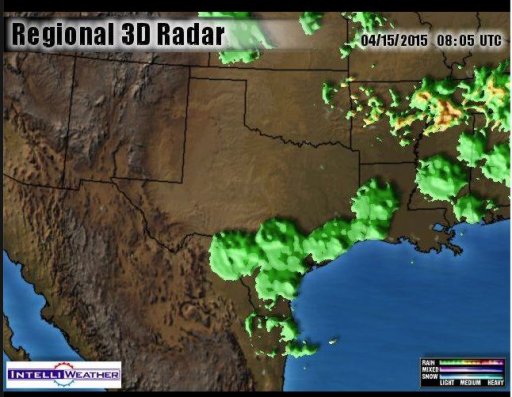 NOTE: Be
SURE
to use a weather web site with
really
cool graphics like Intelliweather that represent the AP like mushroom clouds, or use College of Dupage and its really awesome Star-Warsy graphics. This will ensure your viewers are even more enraptured.
3.) Warn your viewers to watch the "pulsed" areas for upcoming severe weather and make sure to take a screen capture that isolates the area the Storm Prediction Center has given an "enhanced risk" to in the upcoming days. This will hedge your bet that something will happen in those areas.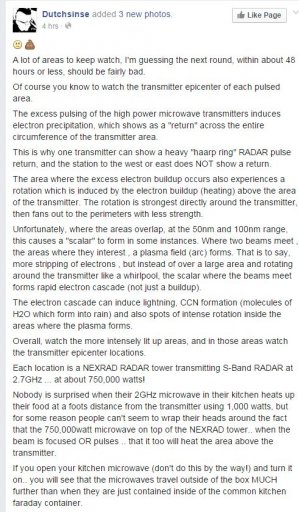 https://www.facebook.com/DutchsinseOfficial/posts/919715494747542
4.) Sit back, let the weather happen in those "pulsed" areas, claim yet another round of successful predictions, and then ask for more donations from your incredibly gullible flock of followers. Easy money......
In this latest post he attempts to explain how his "HAARP Rings" only appear on a single radar and not all the radars within a "pulsed" area. Nice try Dutch. No, it's normally because its an internal malfunction or calibration issue with that singular radar.
quote: "
The excess pulsing of the high power microwave transmitters induces electron precipitation.
.."
HUH??
Guaranteed, there will be confirmation posts coming later this week from him........