Administrator
Staff member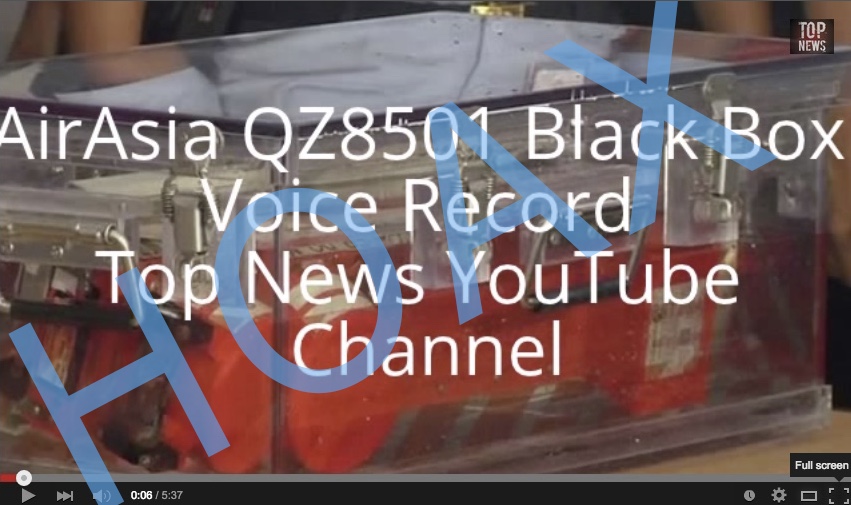 A
hoax video
was posted on YouTube by "Top News", claiming to be the cockpit voice recorder audio of the Air Asia flight QZ8501.
In fact the video simply contained audio that was
supposedly
of the crash of Adam Air Flight 574, on Jan 1, 2007. Officials have said this in turn was a fake, however we know that this audio is from at least 2008, and hence is not the AirAsia flight.
http://en.wikipedia.org/wiki/Adam_Air_Flight_574
The alleged audio can be found here:
While the recording is described as "not the original recording", it seems likely to me that it is actually the Adam Air recording, and is simply not an
official
recording. The story linked from Wikipedia says:
http://www.thejakartapost.com/news/2008/08/04/adam-air-recording-039not-original039.html
Last edited: