Administrator
Staff member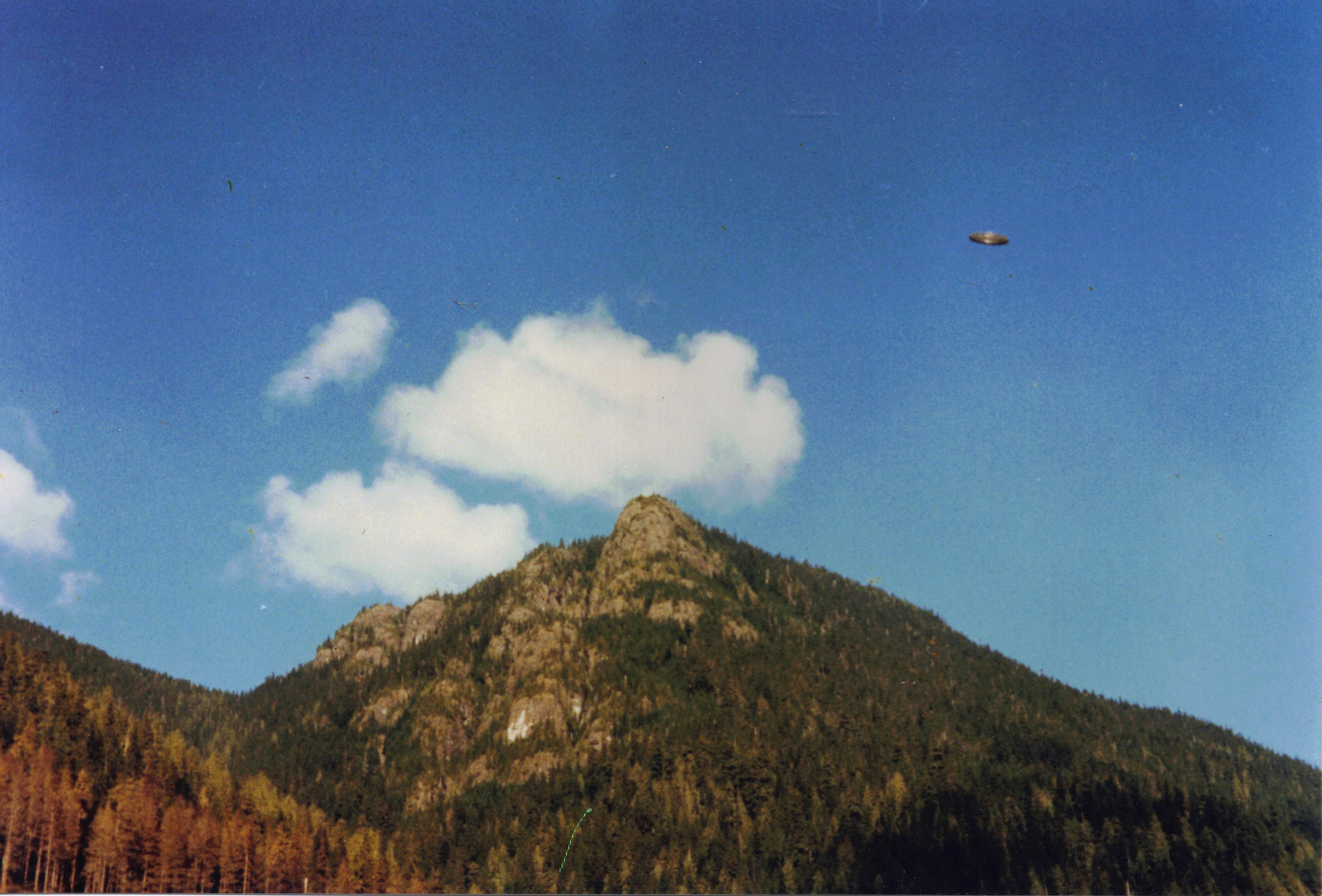 The above image is of what many people consider to be a "good" UFO photo, in that they think it's not fake, and it shows some kind of saucer shaped craft. I thought it would be interesting to revisit this old case, and perhaps apply some more modern analysis techniques.
The photo at the top is the best resolution I could find of the entire image, however it's a scan of a print, and so not that close to an original. But we can zoom in, and see:
Blurry with some compression artifacts. Seemingly better version do exist though:
Of course in any old case like this, many people have already looked at it. An analysis by R.F. Haines was published in 1987:
https://www.metabunk.org/attachments/haines-10-1-1-489-180-pdf.38523/
Haines took some scans of the photo, but I've not found very good reproductions of these. I'll include what I have for completeness:
Fig 7. Black and white image enlargement:
(a) Panchromatic paper,
(b) Blue-green sensitive paper.
Fig 9. Black-and-white enhancement with undistorted contrast
Fig. 12. Three-color enhancement of disc image.
He gives detailed location information:
This matches in Google Maps at the Eve river
https://www.google.com/maps/@50.317...4!1sx0pZesGtWFsF0-jsebIWoQ!2e0!7i13312!8i6656
Certainly seems like a place where you might toss a Frisbee. But none were reported.
A newer analysis (although seeming performed on this different scan of the same print) concluded: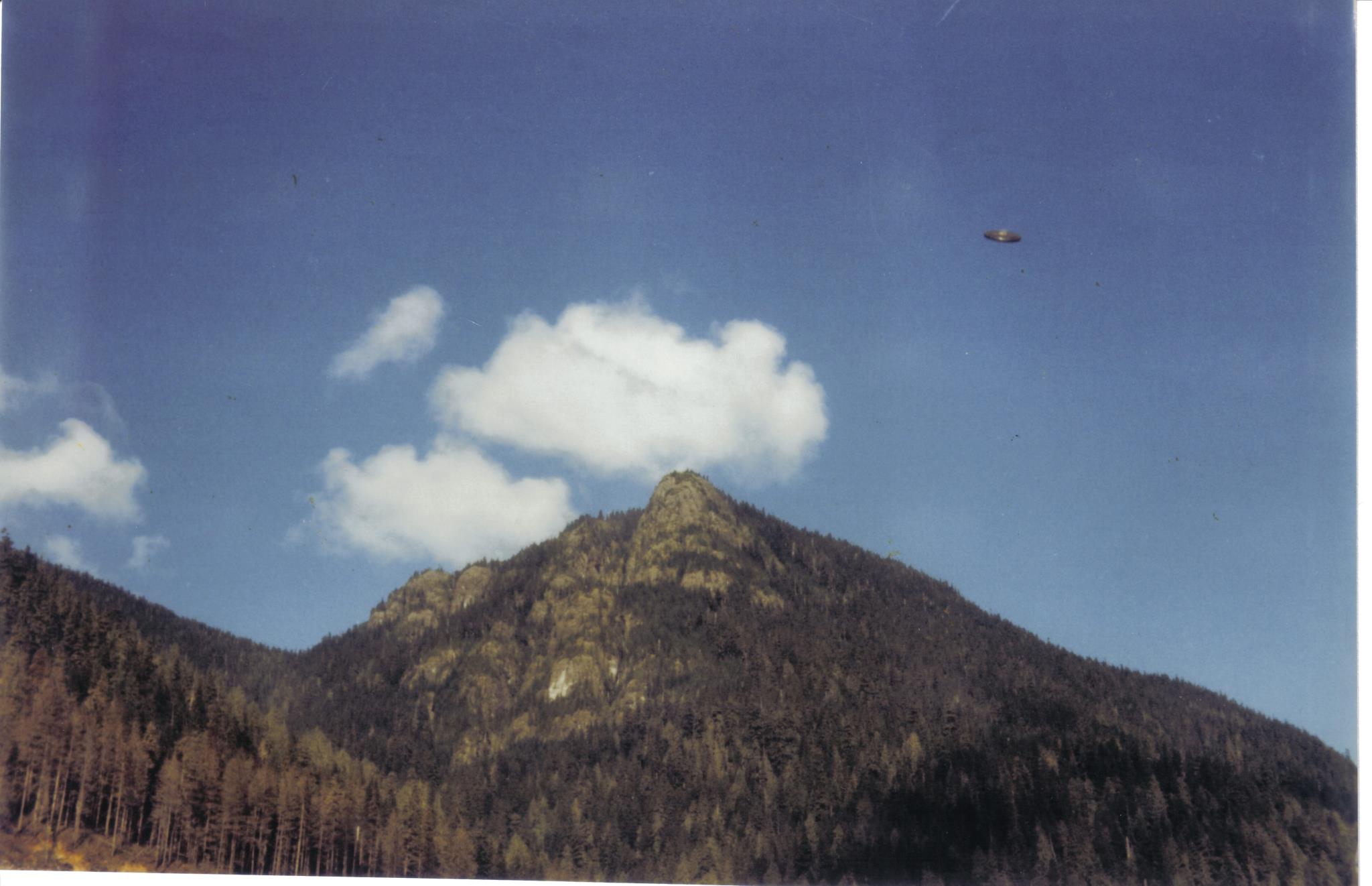 https://photobuster.blogspot.com/20...Zx55AdHHGn7U7fvi-FLFJz_2wBlFy_Q50DOGFSoD1VidI
I think of all the suggestions for a nearby object, then pan lid initially seems to fit best for me. It looks shiny. But my attempts at replication were not very convincing:
vs.
What about the first choice? A frisbee? Haines suggests this is not a good choice, due to the "dome", but there were some frisbees that had a raised central area that might fit, such as various Wham-0 Frisbees:
Not sure that's raise up enough though.
So, still a mystery, but I don't see super compelling reasons to assume it's not a thrown object.
Any other options? I'm pretty sure it's not a bird.