Administrator
Staff member
My intent is that it be polite and sensible. To that end I'll be adopting a similar set of rule to Bad Astronomy.
https://web-beta.archive.org/web/20101210070953/http://www.bautforum.com/showthread.php/32864-Rules-For-Posting-To-This-Board
But basically it boils down to one rule:
Be polite. Impolite posts may be edited or removed
For more specific guidelines on being polite, see:
https://www.metabunk.org/threads/politeness-policy.1224/
And:
https://www.metabunk.org/threads/posting-guidelines.2064/
Being polite basically means staying towards the top of this pyramid, and never venturing into the bottom.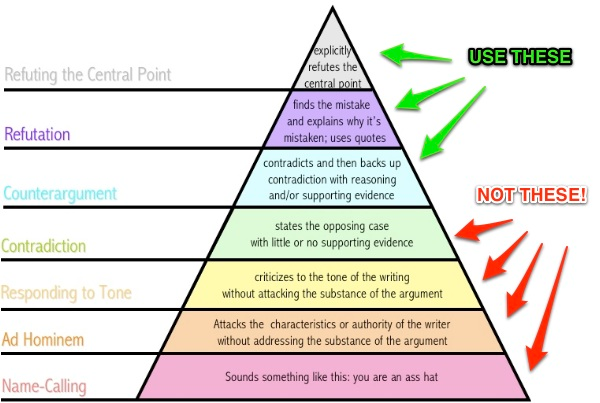 Last edited: