Administrator
Staff member
In order to make the site more accessible to new visitors, I've made the default view be fixed width. This means that posts will no longer stretch all the way across the screen when you make the browser window full width.
If you don't like this change, you can change it with the "Style Chooser" at the bottom left of any page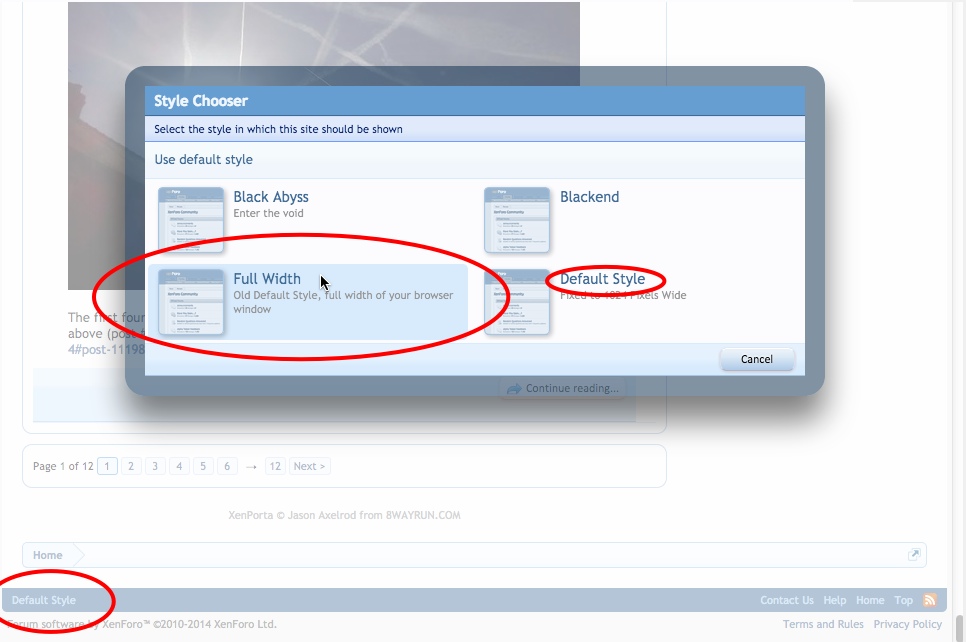 You may find you have "Full Width" already selected as default. If you would like to try the new "Fixed Width", then simply select "Default Style" from the Style Chooser.
Last edited: