The Claim:
Many sites are sharing the
click-bait title and article
, "Here's How to Identify GMO Tomatoes in 2 Easy Steps"....
....with many using this graphic photo :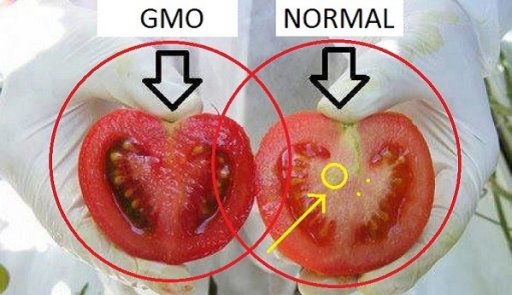 The text usually reads:
(excerpt)
Background, and why the above claim is false:
A PLU is short for "Price Look-Up" code. It's that sticker on fruits and veggies in US and other world supermarkets.
PLU's are governed and proposed by the IFPS
It's a 5 digit code.
(0)+four digits means the produce is "conventionally grown source". (zero is not shown)
(9)+four digits means it is "organically grown source". (five digits total)
(8)+four digits was reserved for potentially "GMO grown source" (five digits total)
The prefix #8 has not been needed so far, so...
But based on the prefix "8" 's prior intention, some sites and people believe or claim this prefix means such labeled produce is "GMO sourced".......without noticing that "8" now means something entirely different, due to changes and advancements in PLU labeling.
Since no GMO produce is sold anyway, "8" now means :
Not forgetting to mention, that there are no GMO tomatoes sold, anywhere, anyhow.
Last edited: