Administrator
Staff member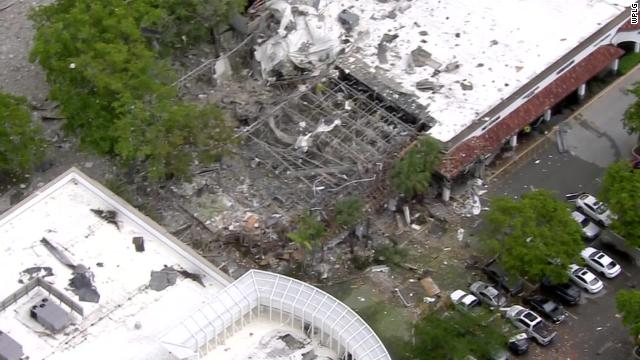 https://www.abc15.com/news/national/police-respond-to-explosion-at-plantation-florida-fitness-center

Police were responding Saturday to a major explosion at a fitness center in the South Florida city of Plantation, authorities said.

News footage and social media video from the scene showed significant damage to a building at a shopping strip mall.

There was no information on injuries.

CNN described it as a gas explosions. It appears to be centered in the building next to the LA fitness.
Presumable it was an unoccupied unit with a leak [Update: a former pizzeria]. The [next] business listed at that end [reportedly closed that day], Code Ninjas, a coding school for kids.
(
source
)
Potentially a terrible situation, and likely one where the disinformation and speculation will start very quickly.
Last edited: