This 1985 coin is frequently cited by chemtrail believers as a depiction of "chemtrail spraying":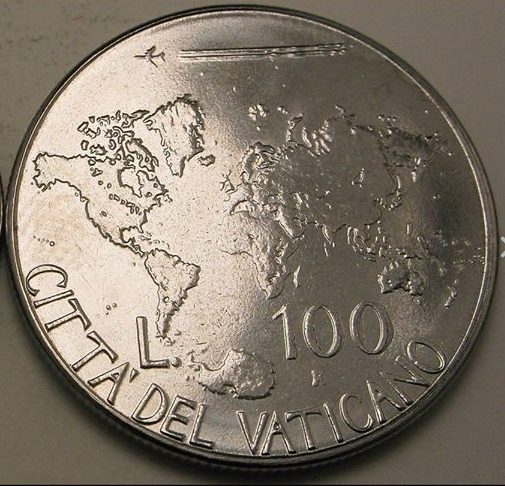 eg
this page on Chemtrails Planet
:
[bunk]
Pope's Chemtrail Depopulation Coin Minted By The Vatican in 1985 26
Chemtrail
• Tags:
100 Lire Chemtrails Coin
,
depopulation
,
Pope Francis
Golnect catalog – Vatican 100 Lire Chemtrails Coin 1985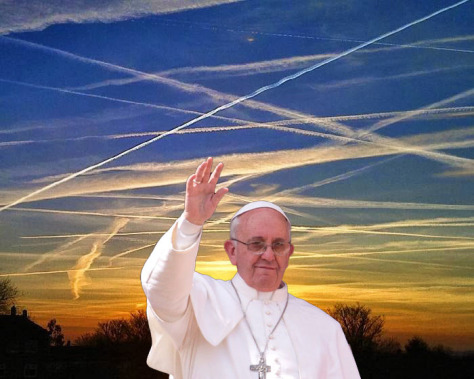 Pope Francis Sells Chemtrails as the "Final Solution"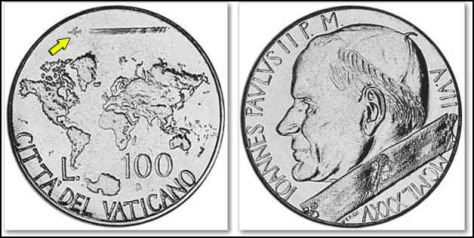 Vatican 1985 Commemorative Coin
(Catalog PDF)
This Vatican's "chemtrail coin" was minted in 1985 just as NASA began to indoctrinate school children into accepting
chemtrails
as normal clouds.[/bunk]
The truth is much more mundane. This coin is part of a seven-coin set issued in 1985 to commemorate the travels of Pope John Paul II. A presentation case is pictured below, taken from
http://www.vaticancoins.com/coin/1175/1985_Vatican_Mint_Set_7_Coins_BU/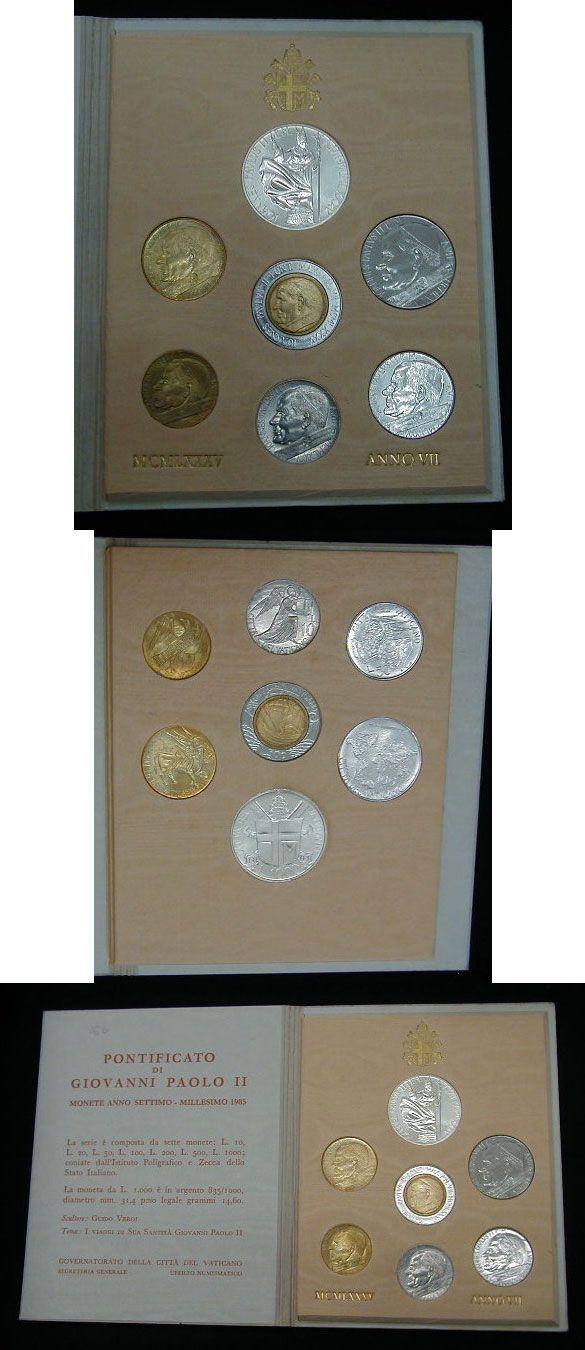 The Italian text reads:
"Tema: I viaggi di Sua Santità Giovanni Paolo II
i.e. "Theme: The travels of His Holiness John Paul II".
The explanatory text on the website states:
Vatican 1985 Mint Set of 7 coins in original folder, on the work of the pontiff to spread the word of the Gospel. The 1000 Lire silver depicts John Paul II with his episcopal vestments appearing windblown, as might be the case upon the pope's arrival at the site of one of his visits; the 500 Lire bimetal portrays St. Paul in a boat; the 100 Lire shows an airplane in flight over a map of the world; the other four coins carry designs symbolic of the New Testament's four evangelists: an ox for St. Luke, a winged lion for St. Mark, an eagle for St. John and an angel for St. Matthew.
High-res versions of the other coins mentioned, showing the travel theme: