These images of a contrail cross in the sky off the west coast of Florida are being shared on social media, and the usual dozens of chemtrail comments are being left.
Crystal Beach: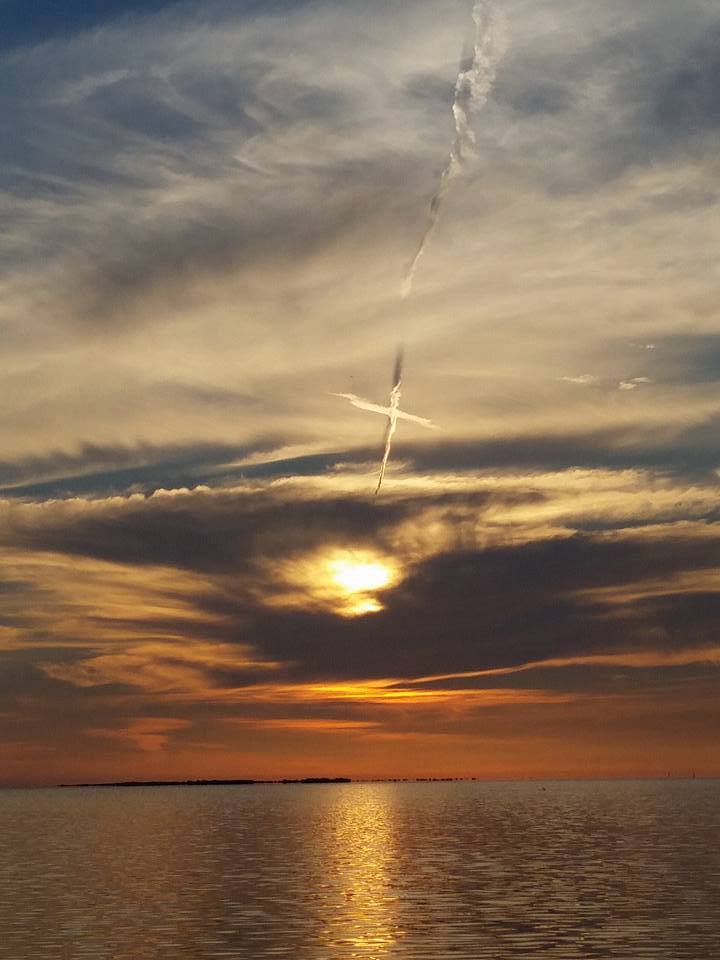 https://www.facebook.com/fox46charl...2960719828035/364549627002476/?type=3&theater
Oldsmar: (location appears to be roughly
here
)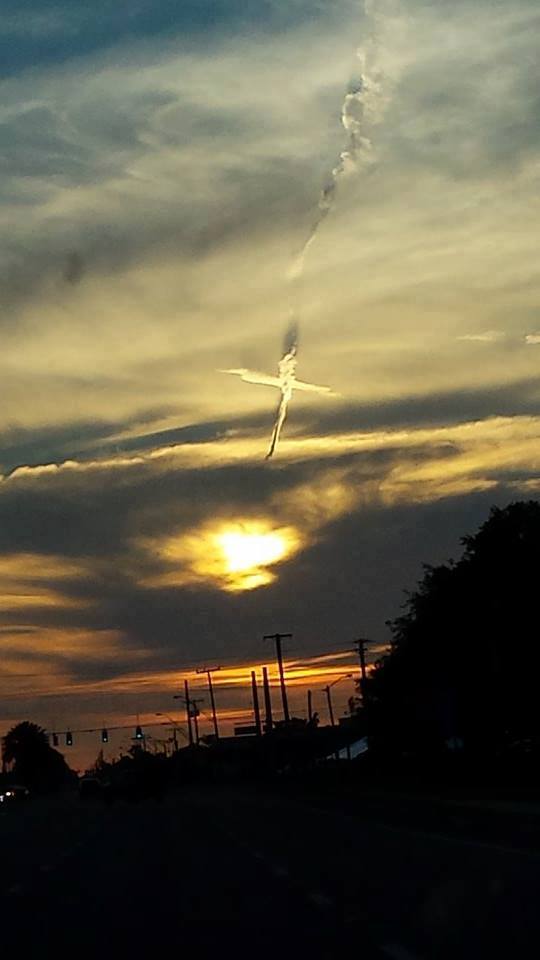 https://www.facebook.com/FOX13Tampa...59207208524/10153735516803525/?type=3&theater
The photographer of the first image confirms that it was taken at 8pm EDT (midnight UTC) on June 2, from Crystal Beach Park, near Palm Harbor.
Sunset last night was at 8:20pm. The dark orange line here shows the angle of the sun at 8pm (00:00 UTC, 01:00 June 3 in my computer's location)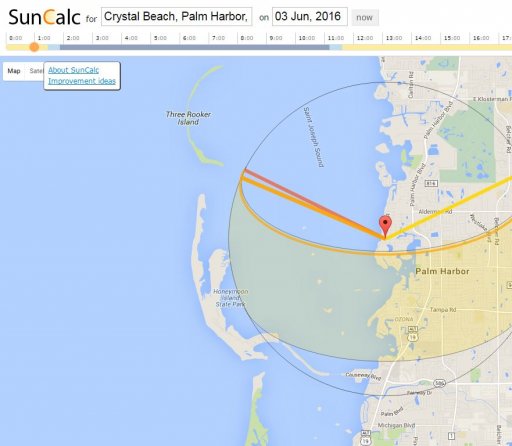 Shortly before 8pm, Virgin America flight VX347 flew directly over Palm Harbor at 34,000ft, on a bearing almost identical to that of the sunset. This screenshot is at 7:58pm local time.
At this time, two minutes before 8pm, a second flight passed underneath at 31,000ft: American flight AA931.
It appears that the conditions at 31,000ft were not suitable for contrail persistence, except in a small region that happened to coincide with the other trail. (Of course, if it didn't coincide to make a cross, it would have been less photogenic and probably wouldn't have been noticed!)
Last edited: