http://www.telegraph.co.uk/news/wor...es-which-may-lead-to-missile-launch-site.html
. There's a video of the reporter in the link that I can't copy.
A reporter from the Telegraph claims to have possibly found the missile launch site 12 miles from the border of Russia and in the area of the town of Snizhnoye, from where imagery released by the United States suggests an SA-11 missile was fired from a Buk mobile rocket launcher against the civilian aircraft.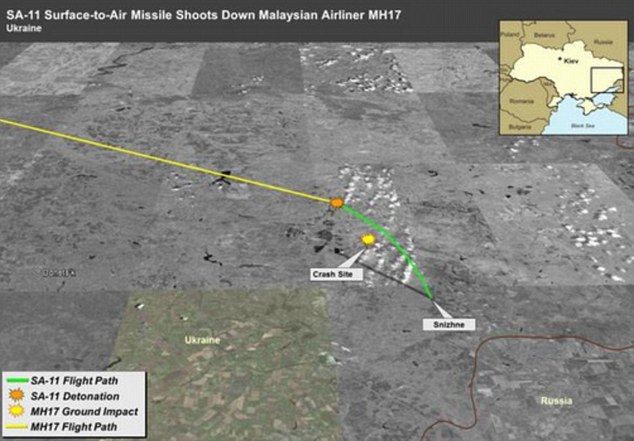 Blackened grains of wheat mark where the heat must have been fiercest.

Among the scorched grass, melted fragments of plastic and discarded bottles litter the ground.

On its own the scene is relatively benign. But then there is the context.

The patch of blasted wheat and wildflowers lies just a few miles from the Russian border, 12 miles from the crash site of Malaysia Airlines, and – as the Telegraph discovered – just a few hundred meters from concealed rebel positions.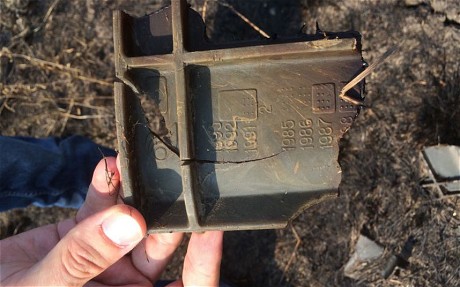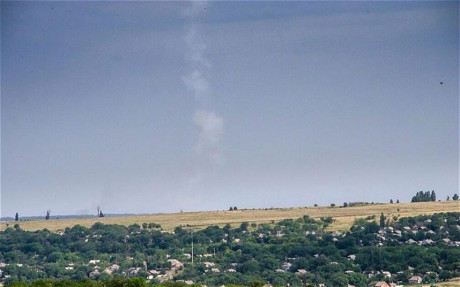 To add to the difficulties, experts approached by the Telegraph said a Buk launcher is a relatively light piece of kit. So any telltale track marks are unlikely to be particularly distinguishable.

"The launch of the surface-to-air missile leaves scorched strip behind the launcher, so the second picture in theory might be taken at the place where launcher stood," said Igor Sutyagin, a Russian military expert at the Royal United Services Institute (Rusi) said.

The photograph of the missile's smoke trail also suggests the launch was "nearly vertical" he said.

"In this case the plume from the missile's nozzles will be to the very large extent 'deflected' by the hull of the launcher."

That might also place the launch site further north, much closer to the crash site.

So the reporter says the evidence isn't conclusive but a good place to start