http://gizmodo.com/a-79-foot-residential-tower-in-dubai-is-on-fire-1687110144
1

Just an hour or so ago, one of the tallest residential towers in the world,

the 79-story Marina Torch Tower in Dubai

, made good on its namesake and burst into flames. So far, over 20 floors seem to have been affected.
Reading up on recent reports and the latest up dates, comparing this fire to the WTC (1,2 or 7) ISN'T a case of comparing apples and oranges, more a case of Apples and the baskets they come in.
It appears the sprinkler system worked fine and interior fire doors held and so limited the internal damage mainly to the area the fire started in and a few other areas where wind blown falling debris started secondary blazes lower down the building.
Most of the other damage seams to be to the buildings external cladding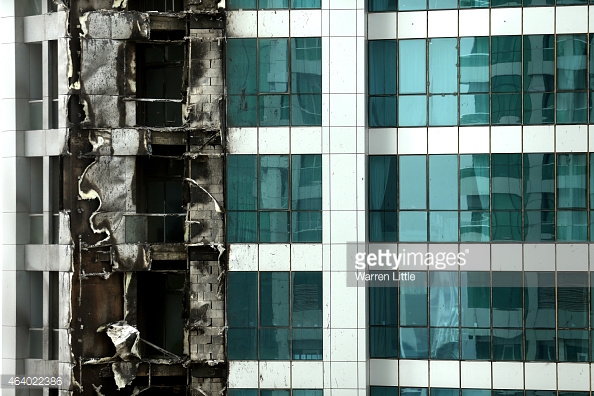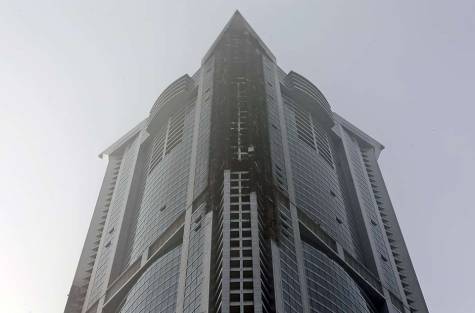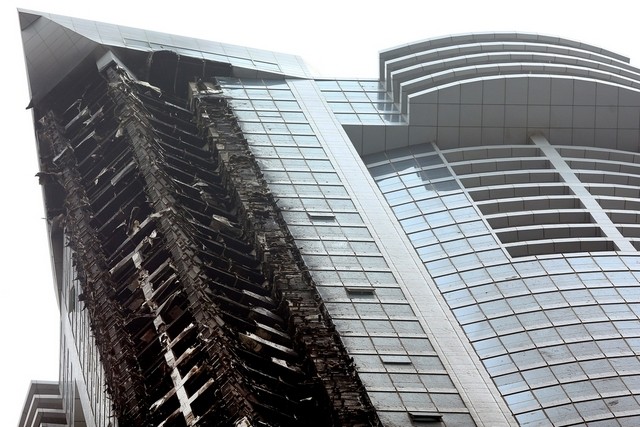 Showing that the fire got nowhere near anything structurally vital, so there was never any real danger of total collapse. Of course the fact that the cladding burnt so well and got carried away in the wind is going to raise a few questions for the local authorities and building inspectorate that could have implications on very tall buildings worldwide, but that is architectural and engineering matters, nothing to do with the WTC incidents.
Bottom line is, it LOOKED spectacular on the footage of the fire itself, and is going to cost a lot to put right, but the lack of things like aircraft taking out huge internal sections and the fact the sprinklers worked, fire doors held etc means this has no bearing on the 9-11 attacks at all
Last edited by a moderator: