Administrator
Staff member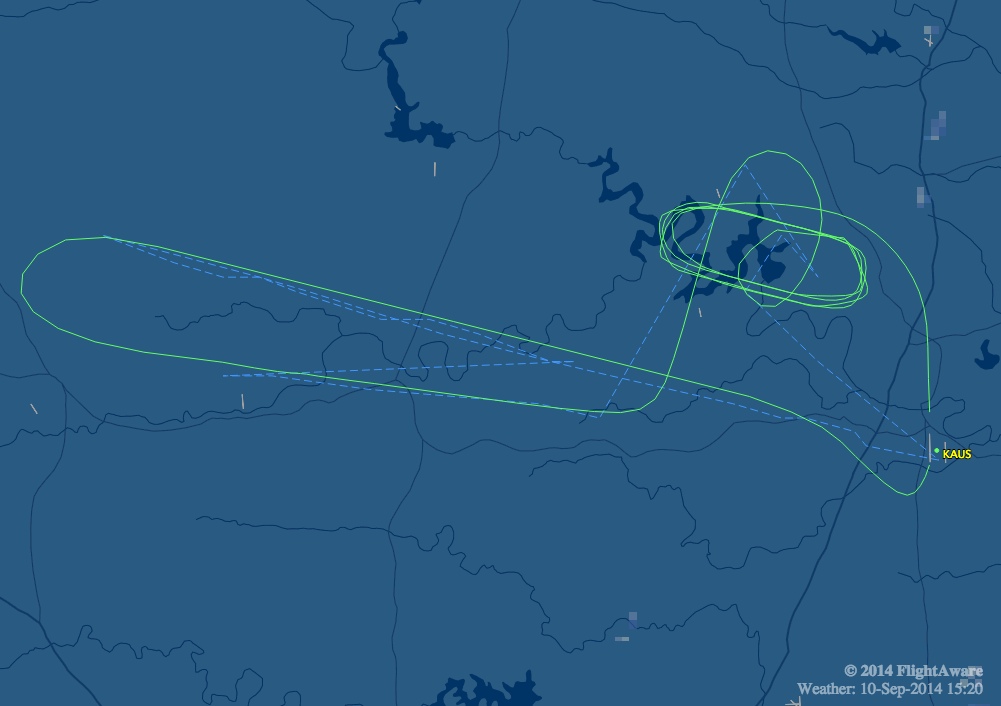 http://flightaware.com/live/flight/DAL5733/history/20140910/2045Z/KAUS/KAUS
A good example of a holding pattern. In this case they needed to burn off fuel to meet the safe landing weight. The Embraer 175 does not have fuel dump capability, so they have to fly around for a while.
http://kxan.com/2014/09/10/delta-flight-returns-to-austin-with-cabin-pressure-problem/
AUSTIN (KXAN) – An Embraer 170 regional jet was forced to return to Austin after it lost cabin pressure shortly after departure.

There were 76 people on board The Compass Airlines E-170 for Delta Flight 5733. The flight departed Austin-Bergstrom International Airport at 3:57 p.m. for Los Angeles International Airport.

According to

flightaware.com

, the plane got up to about 19,000 feet before descending and turning back for Austin. The plane was in a holding pattern burning fuel before landing.

It landed at 5:10 p.m. and was met by emergency vehicles.
No contrails though, as the holding pattern was at 8,000 feet.