Administrator
Staff member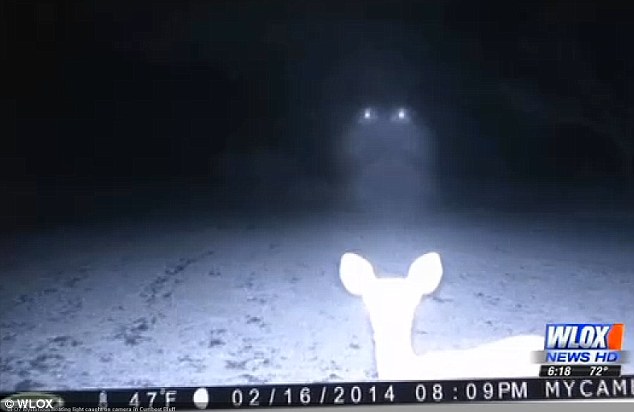 https://www.dailymail.co.uk/news/ar...tion-bucks-EYES-bouncing-infrared-camera.html

A Mississippi couple were shocked when their wildlife trail camera picked up what looked like UFOs recently, but experts from the company that makes the gadgets have officially dubunked the extraterrestrial theory.

It turns out, the two lights floating mysteriously above the head of deer snapped on the Jackson County property of Edith and Rainer Shattles was just light reflected from the eyes of the deer.

The light from the deer's eyes is so bright that it threw the low-light infrared camera for a loop and cast a ghastly glow over the entire scene.

This is an old story, and one that's already been explained, but I'm bringing it up again because I finally caught the same effect on my own trail camera, a few nights ago.
And this time there's video, so you can see the reflections move with the deer.
Note that when the deer turns her head one eye is no longer reflecting much, so the "light" goes out. The other light mirrors the motion of her head, and you see it in front of the ear.