Administrator
Staff member
I'm starting this thread while few details are known about the shootings in Ottawa, because it is inevitable that such a high profile shooting will give rise to theories that it was either a false flag attack - performed with the knowledge of some elite group to further some agenda - or it was entirely fake, some kind of media creation done with actors and video editing.
Already there are rumbling of this at Infowars:
http://www.infowars.com/cops-train-guns-on-journalists-after-shooting-in-canada/
COPS TRAIN GUNS ON JOURNALISTS AFTER SHOOTING IN CANADA Soldier reportedly shot during incident at war memorial
by

PAUL JOSEPH WATSON | OCTOBER 22, 2014

Police pointed guns at journalists following a shooting at a war memorial in Ottawa during which a soldier was reportedly shot.

"Police have locked down Parliament and Ottawa Police tactical officers have arrived, pointing guns at journalists and ordering them to the ground. Journalists were put into lockdown at the foyer in front of the House of Commons,"

reports the Globe and Mail's Josh Wingrove

.

Wingrove sardonically tweeted from the scene, "Ottawa police tactical officers are here and very kindly pointed their guns at every reporter, ordering hands in the air and us to ground."
Off course after multiple shootings by reportedly multiple gunmen the police would obviously be pointing guns at everyone until they had positively determined they were not involved. We are all familiar with images of students being led away from the site of a school shooting with their hands up. This does not mean the police are somehow trying to prevent the students from seeing something. It means they don't know if there's another shooter.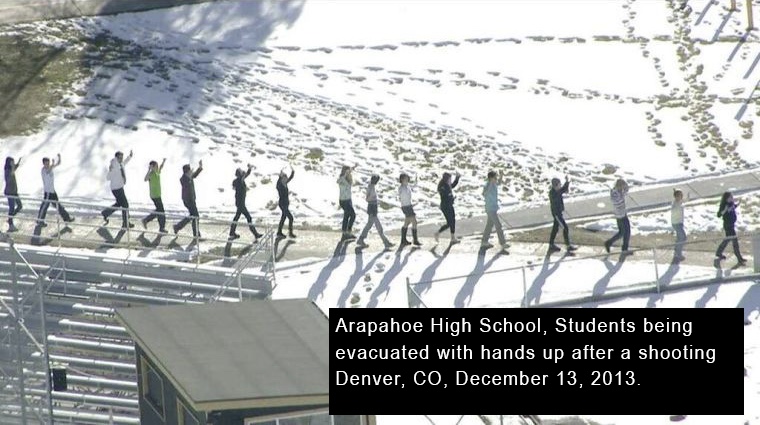 And yet somehow this aspect became the most important aspect of the story, indeed it's the ONLY aspect of the story currently mentioned on their web site.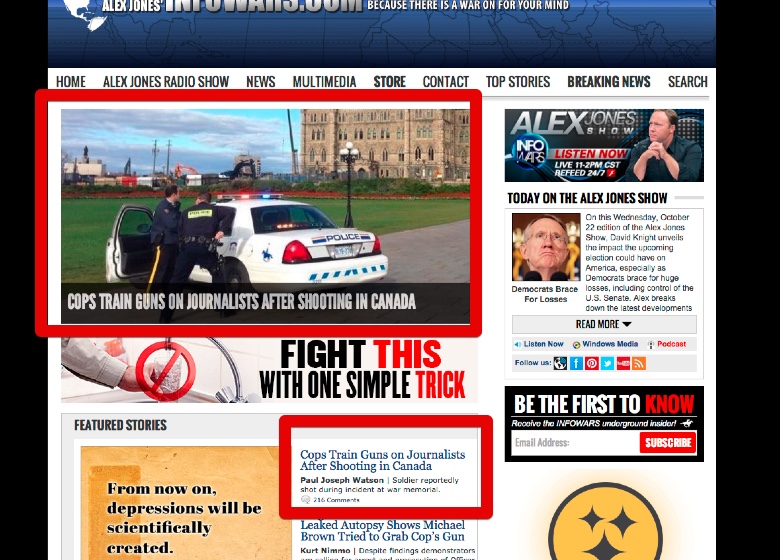 The implication is quite clear. They are mentioning this now, so they can portray the incident as a false flag later, and simple list as one more line of "evidence", the "fact" that reporters were "held at gunpoint" - as if it's all part of the cover-up, instead of what it really is - standard (and quite sensible) procedure for an active shooter situation.
Last edited: