Administrator
Staff member
One of the more common pieces of evidence proposed for the "Controlled Demolition" theory of 9/11 is that World Trade Center Building 7 (WTC7) collapsed after burning for "only" seven hours, whereas other building fires have lasted longer, and those buildings did not collapse.
In every case though, either the buildings used as comparisons were very different to WTC7, or the circumstances were different. The suggestion keeps coming up though, and NIST answers it in their WTC7 FAQ, see #9 and #10:
http://www.nist.gov/el/disasterstudies/wtc/faqs_wtc7.cfm
The latest building to be used as a comparison is a 45 story building in Chechnya, the 'Grozny City', which supposedly burned for 29 hours, and yet did not collapse. Surely, the theorists cry, this is proof that WTC7 should not have collapsed?
Example comparison to WTC7:
http://www.activistpost.com/2013/04/chechnya-high-rise-burns-for-29-hours.html
[bunk]On April 3rd Chechnya's tallest building, a luxury hotel, caught fire and burned for 29 hours before finally being put out. The building is completely destroyed; however, it did not collapse. This raises many questions as to how World Trade Center 7 could have collapsed on 9/11 with only small fires on a couple of floors[/bunk]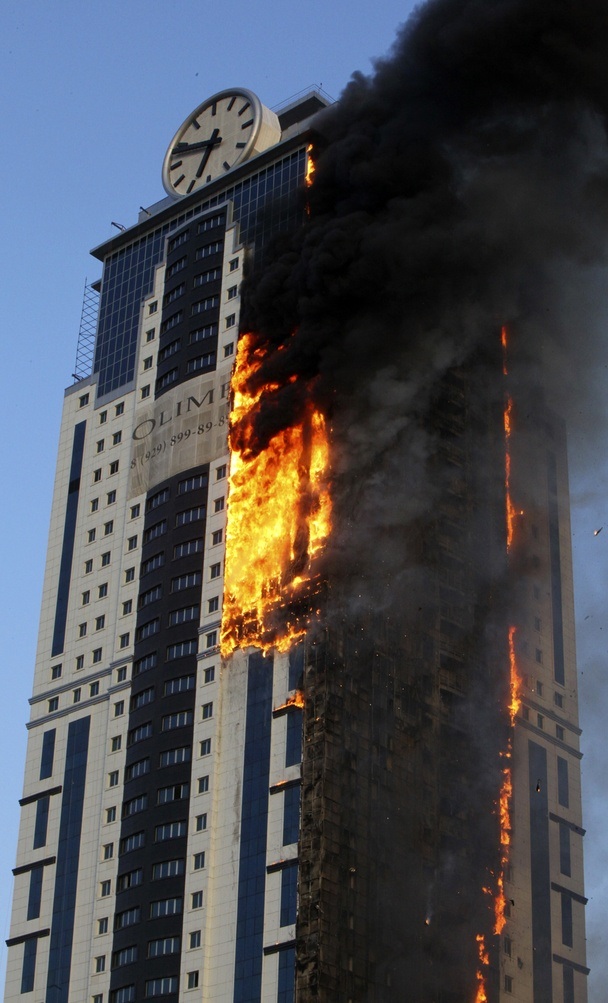 But no. Look at the above photo and you will immediately see that, unlike WTC7, what is burning is not the interior of the building, but just the facade. Like the paper burning off a Duraflame log.
http://en.rian.ru/russia/20130404/180433198.html
http://www.huffingtonpost.ca/2013/04/04/olympus-tower-fire-chechnya_n_3013735.html?just_reloaded=1
No only that, but the building only burned for 8 hours, not 29. Someone got their math wrong. It burned from shortly before 6PM on April 3rd to 1:30AM April 4th.
http://rt.com/news/chechnya-tallest-building-fire-280/
And that's just comparing the fires, you also need to look at the structure of the building, had the interior of the building been englufled in flame, then would it have collapsed? Probably not, because the building was of entirely different construction, short spans (a span is a floor or beam between columns), and a frame of reinforced concrete, not steel. Here's the building under construction: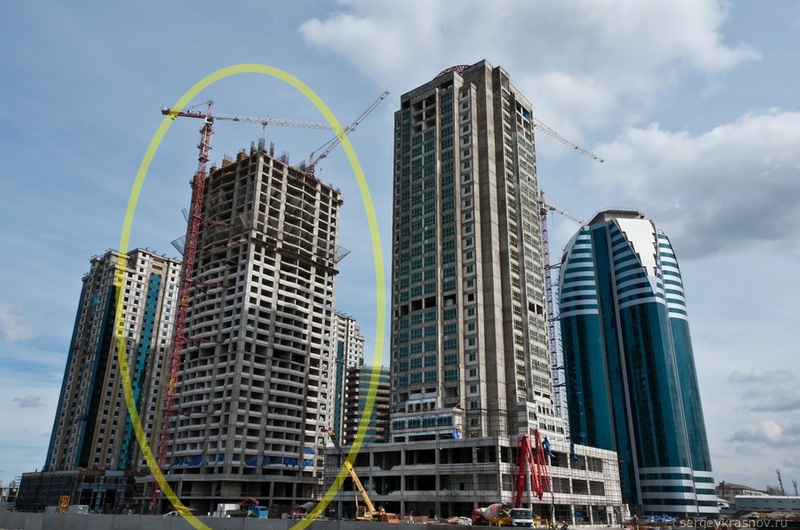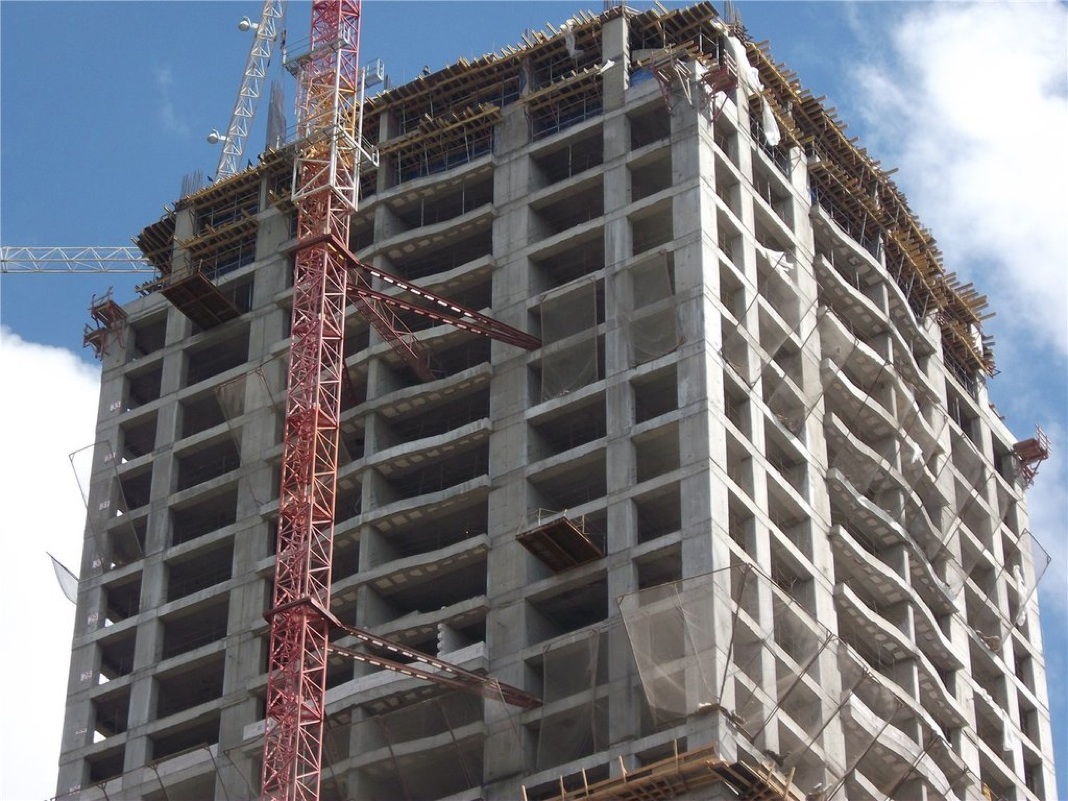 (More photos:
http://www.skyscrapercity.com/showthread.php?t=1172223&page=3
)
Compare this with the steel frame of WTC7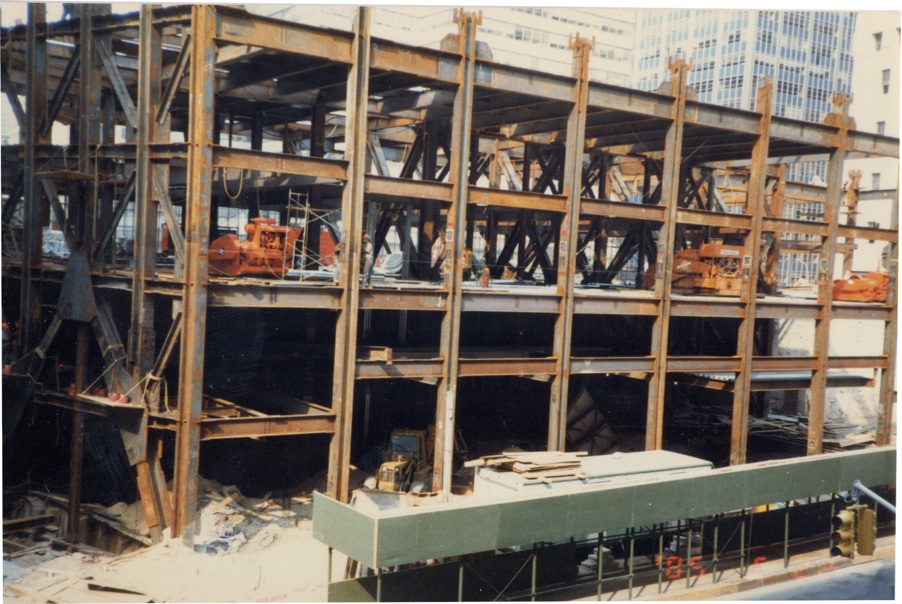 All tall buildings are not the same. All fires are not the same. Just because one building burns and collapses it does not mean all buildings should collapse after burning, and vice-versa.
If you want to compare two different events, then you need to look at the differences, not just the similarities.
Last edited: