Administrator
Staff member
The third installment in the "W ... is Spraying?" is in production. Basically it's the latest incarnation of the "chemtrail" conspiracy theory.
http://www.whointheworldisspraying.com/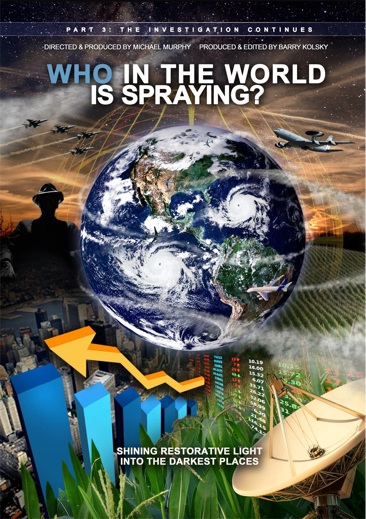 Judging by the above image, they are pushing the following narrative:

Shadowy figures are orchestrating a clandestine spraying program using military and civillian jets to control the weather and the food supply so they can make money from weather derivatives, and control and reduce the world population. The jets also do something to the atmosphere to improve global surveillance, HAARP warfare, and mind control. The "who" are the bankster elite. ​
The problem with this they is quite simple: there is NO EVIDENCE that anyone is spraying anything.
The producers put forward basically two bits of evidence - that the trails look odd, and that chemical tests reveal chemicals.
The problem is that these claims have been soundly refuted years ago. The trails look like normal contrails, and the tests just show normal levels of environmental chemicals like aluminium (which is 10% of the soil in California, home of the filmmakers).
See:
http://contrailscience.com/what-in-the-world-are-they-spraying/
and
https://www.metabunk.org/threads/300-Debunked-WHY-in-the-World-are-They-Spraying
So with this lack of "evidence", all they are left is speculation about what weather control would look like, but with nothing to actually suggest it's going on. Oh, and a request for money.
Last edited: