Weatherwar101 has a new video claiming the Dec. 5/6 2013 ice storm is geoengineered, stating at the end of the vid...
Always wanted a farm.
In the video weatherwar101 claims...
Yes, anyone who understands meteorology could see the weather pattern developing.
I saw it coming when on Sunday or Monday I told my gf that when she was going to fly out to the east coast Wednesday morning she was going to be just ahead of a potential snow storm here and what would probably turn into a nasty winter storm marching across the continent.
Because the continental US is along the latitudes where tropical and arctic air masses meet. This is basic stuff. Weatherwar101 should take meteorology 101.
After showing some forecast maps, WW101 focuses on the following statement below the maps...
"Yesterday, the 4km NMM model printed out 5 inches of sleet!"
However, WW101 ignores the rest, which reads...
"(See my 2007 blog "
Incredible Sleet Stories
" and last years "
8 Inches of Freezing Rain
" for records of those weather phenomena)"
Of course WW101 doesn't want his viewers to know that these kinds of winter storms are not all that unusual.
WW101 follows by stating...
Well clouds don't show up on radar, and infrared satellite images of clouds depict the temperature of the cloud tops which translates into altitude. But infrared images have vewwy scawwy colors.
huh?
WW101 proceeds to show winter mode radar loops showing rain turning to snow as the precip is advected into a colder air mass.
Then...
Next he snows a winter mode radar loop where ground clutter shows up as frozen precipitation. Well duh, the radar display factors temperature into the mix in winter mode.
And the radar loops are from mid-November.
Kind of deceptive, don't ya think?
More radar loops of rain turning to snow, then...
I can prove, as the Weather Prediction Center puts it, that it's "a classic ice storm pattern".
We did get an inch or two of snow along the coast of Washington and Oregon, and like a good little spotter I reported the
9 inches of total snowfall I measured at my location in the Willamette Valley
.
Now, about that classic ice storm pattern. Below are several maps that as a set clearly show frigid arctic air from the north meeting warm moist tropical air from the south with a strong jet streak just on the back side of the cold front. Textbook setup. The result is rain on the warm side, ice/sleet/freezing rain along the front and snow on the cold side. WW101 claims there is not enough moisture being drawn in to the system to produce substantial precipitation. He conveniently fails to show a water vapor map, or any other sort of upper air or surface map because if he did the whole deception would fall apart as it would be obvious where the moisture is coming from and why there is a winter storm. The surface maps clearly show warm moist air being drawn up from the south.
For those who don't know how to read wind barbs...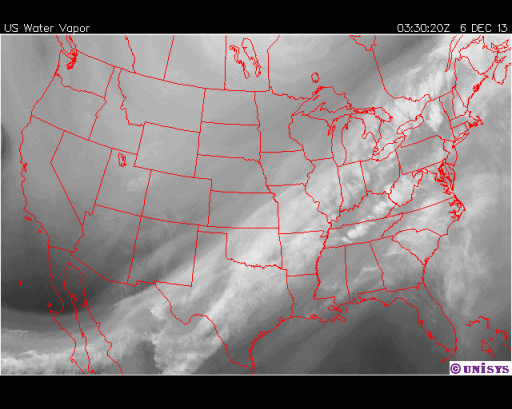 Water Vapor map showing moisture riding along the jet stream.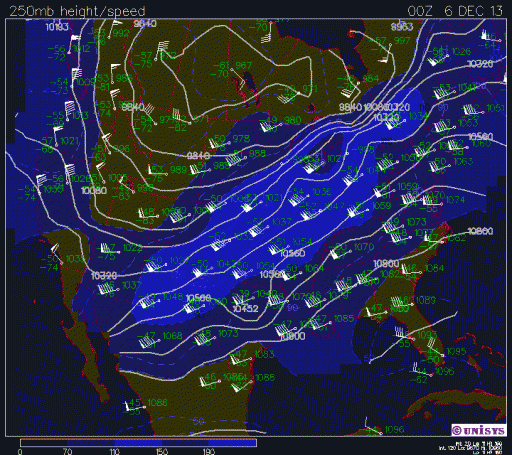 Upper air map showing winds at ~35,000 feet, including the jet stream. Note the jet stream is in the range of 145-150 knots, that's around 170 miles per hour.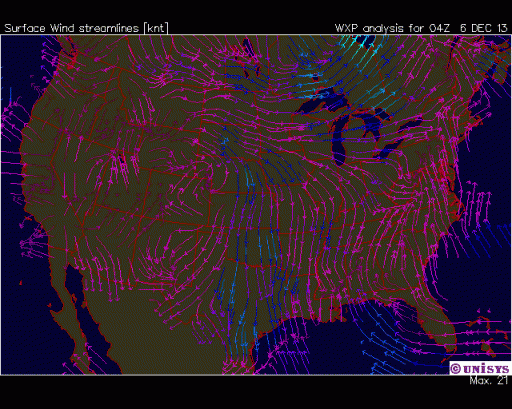 Map of surface winds showing winds from the north colliding with winds from the south.
Map of winds at ~2,500 feet showing winds from the north meeting winds from the south.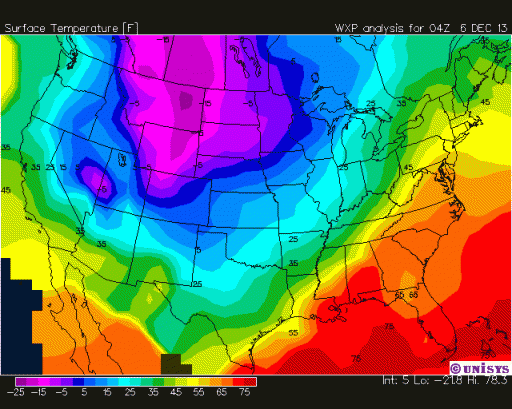 Map of surface temperatures. Note the steep gradient between warm and cold air masses.
Map showing surface dew points. Note the dew points are within 5 degrees of the temps on the warm side, indicating warm moist air is being drawn up as per the wind maps above.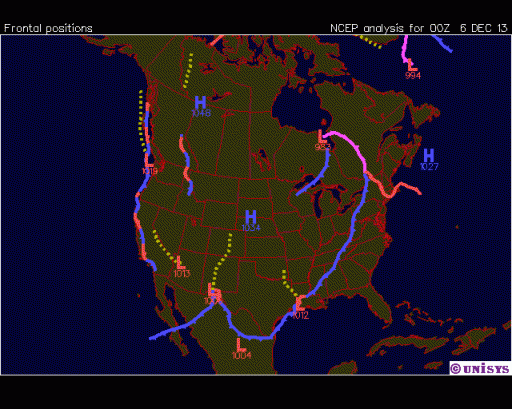 Map of frontal boundaries. Note the low pressure disturbances riding the jet stream along the front. Those disturbances impart instability in the atmosphere that produce heavier precipitation and storms.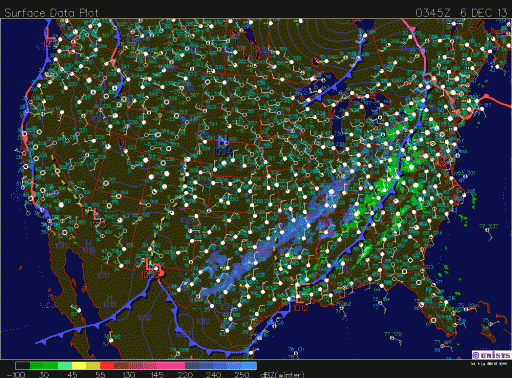 Map that combines surface winds, frontal boundaries, H/L pressure systems, temps and pressures at the surface.
Either WW101 has a very limited, child-like understanding of meteorology, or he knows enough to fool the most gullible and ignorant. One of his fans said...
I agree, it sends a chill down my spine whenever I see how gullible and foolish those people are.
...now, where is my farm?
Last edited: