This story has been doing the rounds. The Daily Mail posted an article about a video of a "ghost" running through a football stadium during a football match in La Paz, Bolivia.
Article here:
http://www.dailymail.co.uk/news/art...ars-run-fans-match-Bolivia.html#ixzz2zjf2rHkO
Video here:
There's all sorts of nonsense claims in the article and I've seen on comments and websites about how it's a ghost, how it's remarkable to run so quickly and smoothly down a narrow line between the seats, how the ghost ducks and weaves in and out of the people, how it runs through a barrier, etc.
However, if you watch the video, it's obviously not a barrier he runs through, but merely a set of steps between blocks of seats as you can see a fan sitting on the steps and there's a similar set of stair on the left where a steward in a high-vis jacket can be seen.
There's also video footage of the same guy running down the stairs before he takes a turn and runs through the seating area. I found a link in the comments of the Daily Mail article which linked to it.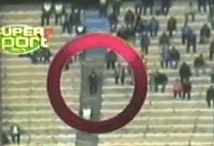 Original video here:
And if you look at photos of the stadium in La Paz where the footage was recorded, there's a break in the seating blocks and there's a pathway right where the figure is running so there's nothing at all remarkable about what he's doing. The following is a crop of a larger aerial photo of the stadium in which you can clearly see the break in the seating where the guy runs along so he's not actually running down a narrow row of seats but down a path where he's got plenty of room.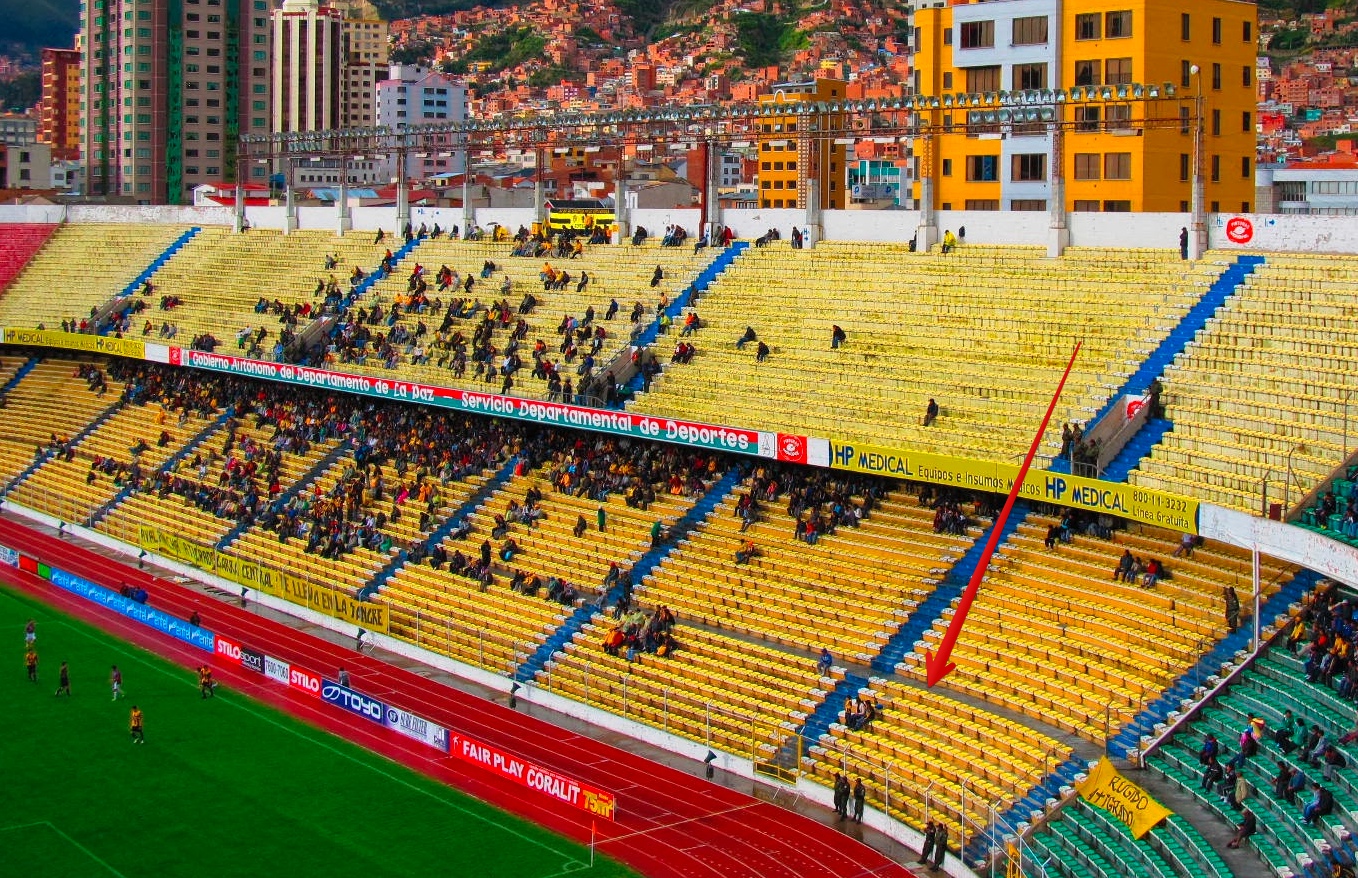 Anyway, I didn't see it mentioned on the forums here, so I thought I'd put together stuff I'd posted on another forum into a single post here.
I've also seen people leaping to conclusions about video editing, or it's something on a zipline, or a shadow of something, how he doesn't run through the barrier but climbs over it etc.
It's just a dude running through a football stadium, there's no barrier and there's nothing at all remarkable about it.
Last edited by a moderator: