Administrator
Staff member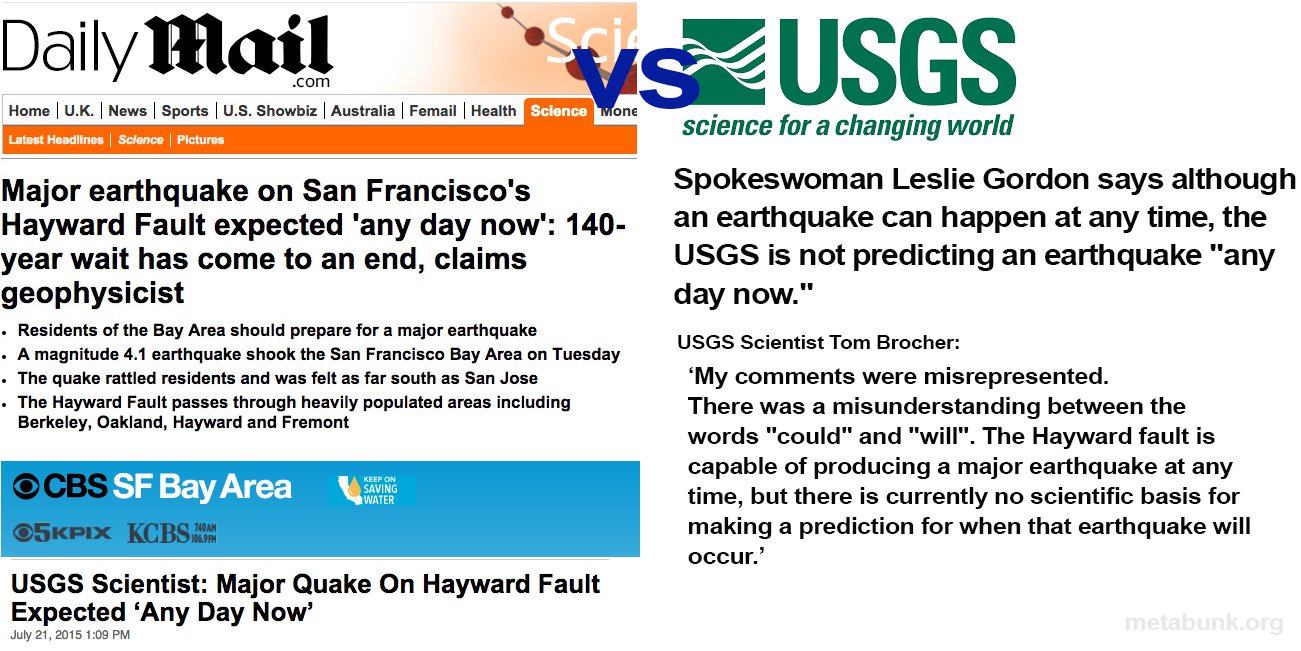 Numerous media outlets have repeated the headline that seem to say a USGS scientist, Tom Brocher, has predicted there will be a major quake in San Francisco in the next few days, as seen on the left of the above image.
However, Tom Brocher responded to this by saying "
my comments have been misrepresented
" and that the actual risk is "
a 31% probability of a magnitude 6.7 or larger event in the next 30 years
". And the USGS spokeswoman said:
"the USGS is not predicting an earthquake 'any day now'"
In other words there's no prediction, just a one in three chance of a large quake some time
in the next 30 years
. Nothing like
"any day now".
The phrase "any day now" was only spoken by the reporter Andria Borba. Brocher is simply noting that earthquakes can happen at any time, so it's good to be prepared.
The USGS later issued an update on
their Facebook page
:
Here's
what Brocher actually said in the article:
The "140 years" comes from
the historical record:
So we've just got four data points here. The intervals of 155, 160, 95, and 143 years.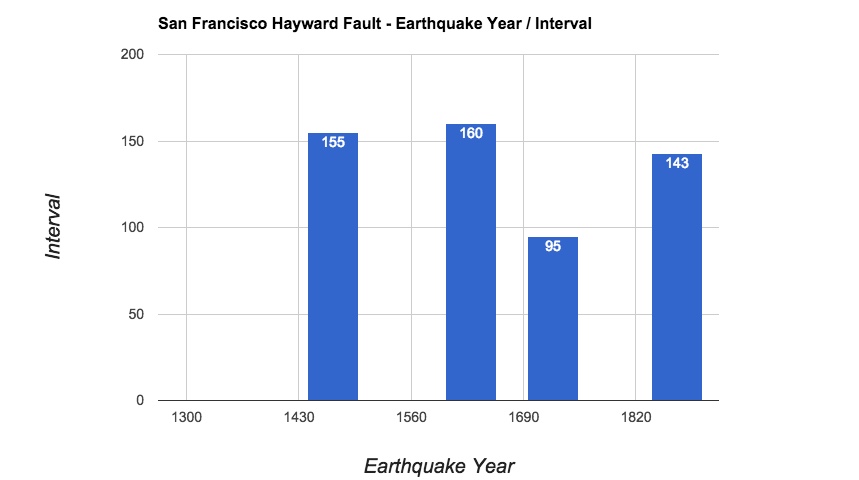 What this indicates is not that earthquakes happen on this fault "every 140 years", but rather that they can happen at any time.
Brocher also noted
So while earthquakes
can
happen at any time, and it's a good idea to be prepared, there's nothing at all to indicate a large quake will happen "any day now". It could be tomorrow. It could be in ten or a hundred years. So get your earthquake kit ready just out of normal caution, not media hysteria.
I contacted Tom Brocher, and he gave a detailed clarification:
And the original source of the story, the Bay City News wire service, has been contacted by the USGS, leading to then issuing this this advisory:
Last edited: