Administrator
Staff member
This is actually an old hoax that has recently resurfaced. The original is from 2009 by known internet hoaxer Sorcha Faal:
http://www.whatdoesitmean.com/index1245.htm
The story is actually based on some real incidents, but with none of the the added details about "nano-pipes" or any kind of spraying. The plane in India was simply a Ukrainian cargo plane on it's way from Diego Garcia Island to Afghanistan, when it accidentally strayed into Indian air space, and was forced to land:
http://ibnlive.in.com/news/us-aircraft-forced-to-land-in-mumbai/95269-3.html
(
http://archive.is/oN2ZD
)
Here's the route from Diego Garcia to Kandahar, which you can see takes you very close to Indian airspace. So quite an understandable incident. (although it seems the actual interception was south of Gujarat)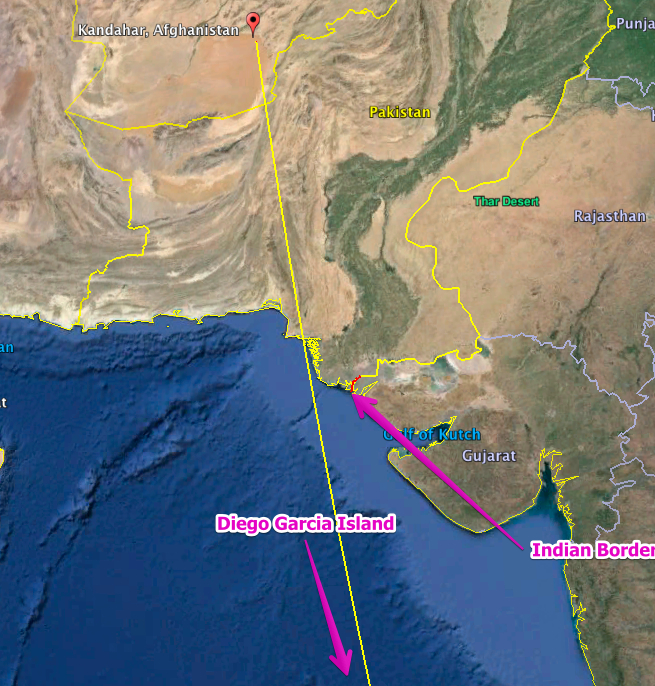 The Nigerian incident was simply another Ukrainian cargo plane (this time with no US connection at all), that was transporting arms from Zagreb in Croatia to Malabo in Equatorial Guinea, when it had to land in Nigeria due to mechanical problems. The plane was simple detained for a while due to not filling out the correct paperwork.
https://web.archive.org/web/20090702014450/http://www.kyivpost.com/nation/44128
Last edited: